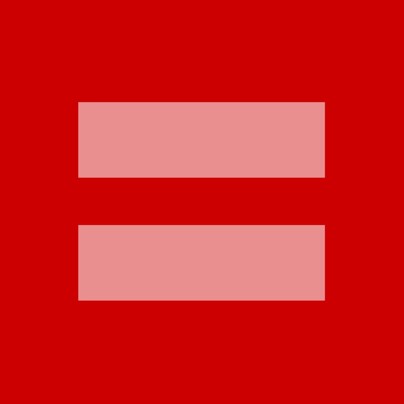 Supporters of Prop 8's ban on same sex marriage want to have it both ways.  On the one hand they will point to the expression of popular will in the Prop 8 vote, but at the same time they wish to ignore the sea change of public opinion, not just in California but nationwide, on this subject.
Last week, Nate Silver analyzed eight national polls on the same-sex marriage question and found, "The consensus of these polls is that support for same-sex marriage now exceeds opposition to it; on average, the polls have 51 percent saying they approve same-sex marriage, and 43 percent saying they are opposed."
While the polls differ in their exact numbers, none of the eight now show even a plurality for opposition.
The trend, however, is stunning.  When the DOMA (Defense of Marriage Act) was passed by Congress and signed by President Bill Clinton in 1996, nearly 70% of the population opposed same-sex marriage, while less than 30% supported it.
Even in 2004, it was still just about 60% opposition to 32% in support.  And in 2008, it was 55% opposition to 40% support.
That is the picture nationally.
"Before last year, the increased support for same-sex marriage at the polls had largely failed to translate into success at the ballot booth," Mr. Silver writes, noting that the 2006 Arizona ballot proposition to ban same-sex marriage and civil unions was rejected by the voters there, but voters did approve a more narrow ban on same-sex marriage two years later.
In California, a Field Poll conducted in February showed that, by a 61-32 margin, Californians now approve of allowing same-sex couples to marry.
The trend in California is nearly as remarkable as nationwide.
"In 1977 the Field Poll found 28% approving and 59% disapproving of same-sex marriages," the pollsters write in their release. "In nine periodic surveys taken between that time and 2012, there was a steady increase in support for allowing same-sex couples to marry. The latest survey shows 61% of voters approving and 32% disapproving, a record high level of support."
Democrats and non-partisans both strongly support same-sex marriage with 71% approving, but only 39% of Republicans and 25% of conservatives support it.  Liberals support it at 90%, while moderates support it at 67%.
Los Angeles County supports it at a 64% rate, San Francisco Bay Area at a 77% percent rate, but the rest of the state is around 54% to 55%.
In just three years, support overall went from 51% to 61%.  Whites went from 53% support to 65% support.  Latinos from 50% to 56% support.  But most significantly, African-Americans in 2010 were only 41% in support, but by 2013 they moved to 64% support.
However, Nate Silver argues there is likely still a discrepancy between people's polled preferences and how they will vote.  Indeed, in 2008 the Field Poll found 51% approval and only 42% opposition to same-sex marriage, but in an election that saw Democrat Barack Obama wallop Republican John McCain, same-sex marriage narrowly lost.
Nate Silver goes on to create a model to "project how the results in each state might change over time. I assume that support for same-sex marriage will continue to increase by one and a half percentage points nationally per year, which reflects the recent historical trend from both polling and ballot-initiative data."
Projecting into the future, California goes from 48.6% support in 2008 to 54.6% support in 2012, then to 60.4% support in 2016 and 66.1% support in 2020.
He notes, "This model predicts the results of the 2012 ballot propositions quite accurately, accounting for some of the more subtle demographic distinctions that we had lost previously." Mr. Silver adds, "It projects that voters in roughly 20 states would have voted in favor of same-sex marriage last year, including the four states that actually did so."
At the same time, "The model also projects, however, that a national referendum to approve same-sex marriage would have narrowly failed last year, 48 percent to 52 percent, despite national polls showing more voters approving same-sex marriage than opposing it."
However, by 2016, he projects that voters in 32 states would be willing to support same-sex marriage and by 2020, voters in 44 states would do so.
That is, of course, assuming that "same-sex marriage continues to gain support at roughly its previous rate."
How will this affect the Supreme Court's ruling?  The analysis from last week made it fairly clear that there were two well-defined blocs in the court, with the liberal bloc in clear support and the conservative bloc in clear opposition to overturning the ban, throwing out DOMA, or finding a right to same-sex marriage.
Al Hunt in the New York Times on Sunday argues, "The substantive case against gay marriage collapsed in the U.S. Supreme Court last week."
However, he argued, "Advocates of same-sex marriage won't win the sweeping victory they once anticipated as they made arguments last week."
Instead, Mr. Hunt predicts, "The court is likely to overturn a California law, which precludes same-sex marriage, on technical grounds. The 17-year-old U.S. Defense of Marriage Act, defining marriage as between a man and woman and thus denying U.S. government spousal benefits to gays and lesbians, almost certainly will be thrown out on the grounds that such decisions should be left to the states."
The upshot, he argues, will be, "Gay marriage will be legal in 10 states, including California, and the District of Columbia. The battle will continue to be waged by referendum and in state legislatures in the other 40 states, with endless legal challenges."
If you do Nate Silver's math, same-sex marriage supporters should be able to live with that and the fact that time is on their side.
—David M. Greenwald reporting