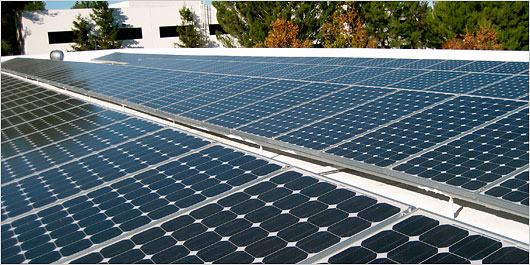 Politics runs in interesting cycles.  Just under 20 years ago, right after the Republicans in 1994 took over Congress and Newt Gingrich came forth with his revolutionary idea of shifting government back to the states, Republicans found themselves in the area of being innovators looking for new ways to do things and relying less on the federal government.
At the time, even though it was a vision that I disagreed with, Republican ideas looked fresh while Democrats fighting the rear guard battle looked reactionary and stale.  Twenty years later, the Republicans seem stuck in the same place: they were out-organized in the last election, their demographics are working against them, and the freshest and most innovative ideas are not coming out of their camp.
What I see emerging is a new economy and a new framework.  It is a framework that sees government neither as the ultimate enemy nor government as a complete solution.  It is a framework in which government is still looked at as an important component because it can prioritize the public agenda, but it also recognizes that innovation comes from the private sector.
In an era that will look less toward the false dichotomy of public versus private, we will see the need for state and federal money to be utilized to fund startups and other public-private ventures.  The need to move away from strict public sector employment and toward the creation of jobs in critical areas like the health and life sciences, information and communication technology, agriculture and food production, advanced manufacturing and, of course, clean energy technology represents the future.
It is here that a city like Davis becomes critical, as Davis finds itself in the unique crossroads, not only nestled against a world-class university with research and university spin-offs, but on the I-80 corridor right next to Sacramento.
The Vanguard sees this as a moment of opportunity to bring in the kinds of economic development that fit with what our community is and what it ought to strive to become.
Earlier this week, we covered some of the projects and legislation that Davis' new Congressman John Garamendi is authoring.  This is the kind of legislation that will help produce good and high-paying jobs and encourage the type of innovation technology that Davis would like to tap into.
HR 1524 does a few things.  First of all, it requires that clean energy goods and equipment be produced mainly from American-made content – the idea there is to keep these manufacturing jobs at home.
At the same time, it invests in the future – high tech and clean energy technology – to help the US invest in the future.
It is hard to imagine that anyone could object to legislation that keeps jobs at home and invests in clean energy for our crumbling infrastructure, but one person tweeted, "OH great. #Thompson was bad enough Forcing #Obamacare Now #Garamendi pushing UN Agenda 21."
How this bill is pushing UN Agenda 21 is questionable at best.  But this kind of reaction illustrates a critical problem.
Agenda 21 has become the tin foil conspiracy agenda on the right.  Until about six months ago, I did not even know what Agenda 21 was.  It turns out it "is a non-binding, voluntarily-implemented action plan by the United Nations regarding sustainable development."  It comes out of talks from 1992 about sustainability and other environmental concerns.
Agenda 21 is not a treaty and, because it is not a treaty, it is not binding on any US policies.  But that has not stopped conspiracy theorists from attacking it as an attack on American sovereignty.
According to Wikipedia, the Republican National Committee adopted a resolution opposing Agenda 21.  The Republican Party platform states that "We strongly reject the U.N. Agenda 21 as erosive of American sovereignty."
It goes on to note, "Activists, some of whom have been associated with the Tea Party movement by The New York Times and The Huffington Post, have said that Agenda 21 is a conspiracy by the United Nations to deprive individuals of property rights."
Columnists in The Atlantic have linked opposition to Agenda 21 to the property rights movement in the United States.
And Glenn Beck called it a means of instituting "centralized control over all of human life on planet Earth."
Even some conservatives recognize this paranoia as problematic: "Nothing about Agenda 21 is binding, and it's not a threat in and of itself. Instead, the threat Americans need to be concerned about is the one that lies in their own backyard. "
Wendell Cox, Ronald Utt and Brett Schaefer write: "Opponents of Agenda 21 should not be distracted from the more tangible manifestation of the smart-growth principles outlined in that document. If they focus excessively on Agenda 21, it is much more likely that homegrown smart-growth policies that date to the early 1970s and undermine the quality of life, personal choice, and property rights in American communities will be implemented by local, state, and federal authorities at the behest of environmental groups and other vested interests."
Now what does Agenda 21 have to do with Congressman Garamendi's legislation that would invest in new green energy technology, but mainly fights to keep the manufacturing jobs at home?  Not even the broadest interpretation here would see a link.
But my point is this: while universities and  innovative research organizations are working hard to develop new technologies, the other side of the fence is getting bogged down in conspiracy theories.
A few weeks ago the Davis Chamber brought forth Roger Niello, who is the President of the Sacramento Chamber of Commerce and served as a Republican Assemblymember from 2004 to 2010.
As the Enterprise reported a few weeks ago, Mr. Niello and the Next Economy leaders have a plan that will grow the capital region's economy in the next five years, molding it into a "sought-after place for business growth and entrepreneurship," a "desirable place for young professionals to live, study, work and play" and a "diverse economy known for core business clusters that are driven in large part by export activity."
It was mainly the right message, but delivered by the wrong messenger.  Roger Niello, for example, has been an outspoken opponent against AB 32 which seeks to cut greenhouse gases to 1990 levels by 2020.  The city of Davis has made these goals the centerpiece of its own Climate Action Plan.
In doing so, Mr. Niello has cited as evidence, in a 2010 Sacramento Bee article, an industry-funded study of the costs of AB 32 that probably exaggerated the actual costs by a factor of 10.  The Legislative Analyst's Office called the "Varshney study" "unreliable" and "essentially useless."
The real key to AB 32 and all similar efforts is twofold.  First, conserve more and consume less and, second – and I think this is more of an opportunity than a burden – invest in cleaner burning technologies, invest in alternative energies and invest in more fuel-efficient transportation systems.
The problem is that Roger Niello sells cars, so how is he going to push alternatives to cars without harming his business?  There are actually some answers here in emergent technologies and fuel efficiencies, much of which could be researched and developed in a city like Davis.
Still as the Bee's associate editor, Foon Rhee, wrote back in December, "The Next Economy initiative could be a game changer."
The idea of moving beyond a reliance on housing and government is solid and he wrote, "If Next Economy works, it could lead to sustained prosperity for the 2.3 million people who live in the region."
"More than a plan, Next Economy is a movement," as he quoted Meg Arnold, CEO of the Sacramento Area Regional Technology Alliance.
Still Mr. Rhee wrote, "I'm not a disciple quite yet. The plan looks good, and it makes sense to play off the region's strengths. It does have more credibility because it is not coming out of government and more traction because there has been such broad outreach already."
However, he added, "Still, you could fill a library with failed economic development plans. Many other regions are competing for the same jobs and entrepreneurs. In a global economy, it is exceedingly complicated to pick winners."
Davis could play a central role in this regional transformation as the university and surrounding community have the human capital and resources to drive the innovation.
But for me at least, it doesn't make sense to focus on the Next Economy without a heavy emphasis on green technology and using public-private partnerships, investment, and grants to develop alternative energy sources, more efficient housing designs, and other high tech and highly innovative technologies.  The people worrying about conspiracies with property and sovereignty rights should focus their energy on figuring out how to tap into the green energy and technology revolution.
We cannot do this if every time the word climate change is mentioned we crawl up into a proverbial ball, get into the fetal position and start worrying about imaginary threats to US sovereignty through a voluntary agreement on sustainability.
While I am concerned that climate change has progressed beyond the point where emission reductions over the next decade are going to mitigate it, I think green technology is the wave of the future and it is something that Davis should become the focal point for in this region.
What is clear is that the overall political environment in this country is toxic.  People want to pin the problems to Washington or, more locally, to Sacramento.  That is the wrong problem.  Washington and Sacramento merely reflect the political division, insecurities, and even paranoia that is based right in the midst of our communities.
We have leaders that attempt to put forward bold and innovative solutions to our problems but get hamstrung in the same fears and insecurities that have locked us into place for the last few decades.
Whether you believe we need to raise taxes, cut government programs, or both, one thing we can all agree on is that the way out of this hole is to grow the economy.  The only way to grow the economy in a stable way is to invest in the jobs and technology of tomorrow.
—David M. Greenwald reporting