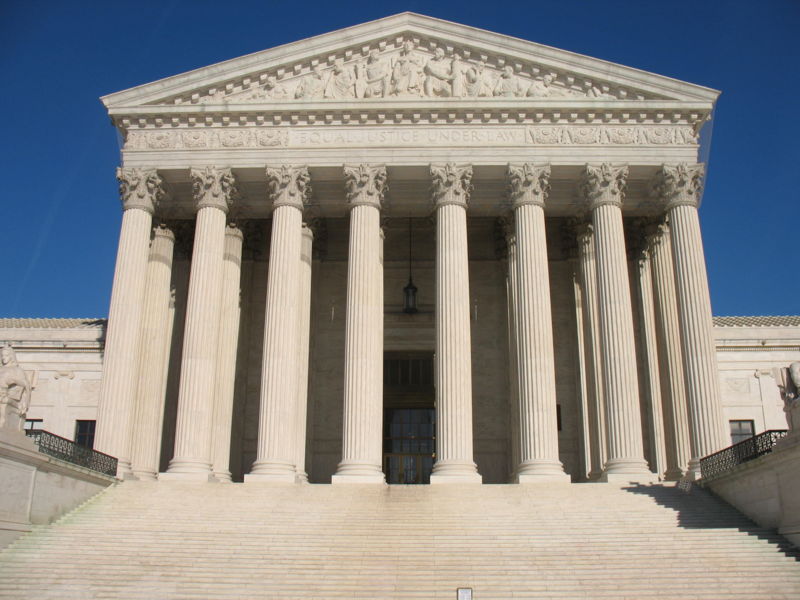 A look at the Public Safety Exception to Miranda – It was a long and traumatic week for the country last week – a week that began with the tragic bombings and ended with the dramatic capture of 19-year-old Dzhokhar Tsarnaev.  Once captured, alive but badly injured, the question turned to how to prosecute the US citizen.
Quickly throwing gasoline on the already burning fire was South Carolina Republican Senator Lindsey Graham, who tweeted on Friday night that the alleged bomber should be denied his Miranda rights.
"If captured, I hope Administration will at least consider holding the Boston suspect as enemy combatant for intelligence gathering purposes," Senator Graham wrote and continued, "If the #Boston suspect has ties to overseas terror organizations he could be treasure trove of information."
He added, "The last thing we may want to do is read Boston suspect Miranda Rights telling him to 'remain silent.'"
Attorney Alan Dershowitz was immediately outspoken over the handling of this by authorities, and believed the use of the public safety exemption to delay reading Mr. Tsarnaev his Miranda rights might backfire.
In an interview on MSNBC on Monday, he said, "They are using the public safety exception as an excuse, and they are using it because they don't think it will hurt them because they can establish the crime."
"How will they find out what was in the mind of the defendant?" he said.  "By asking him questions.  If those answers are excluded, they will come to regret not having given him his Miranda warnings."
Mr. Tsarnaev does have the right to remain silent, but as a 19-year-old just coming back into consciousness, how likely will he be to assert it?  Mr. Dershowitz added, "We're trying to trick him into disclosing information, and that was precisely what Miranda was designed to prevent. If it's allowed today with him, an American citizen, where will it stop?"
The ACLU issued a statement on Saturday from Anthony Romero, their executive director.  "The ACLU shares the public's relief that the suspect in the Boston Marathon bombings has been apprehended."
"Every criminal defendant is entitled to be read Miranda rights. The public safety exception should be read narrowly," he said. "It applies only when there is a continued threat to public safety and is not an open-ended exception to the Miranda rule."
He added, "Additionally, every criminal defendant has a right to be brought before a judge and to have access to counsel. We must not waver from our tried-and-true justice system, even in the most difficult of times. Denial of rights is un-American and will only make it harder to obtain fair convictions."
On Monday, the Obama administration eliminated one point of contention – Mr. Tsarnaev would not be held as an enemy combatant.
Even prior to that announcement, the possibility was discounted as Benjamin Wittes, a national security expert for the Brookings Institution, told the Wall Street Journal.  He said the federal courts have given the President some authority to detain persons "who were part of, or substantially supported, Taliban or al-Qaida forces or associated forces that are engaged in hostilities against the United States," but unless the US can show that Mr. Tsarnaev is linked to any terrorist group at war with America, "military detention is simply not lawfully available," said Mr. Wittes.
The fact that Mr. Tsarnaev is a US citizen on American soil may not be a legal barrier, but it would be a problem under the Obama administration's policy.
The Obama administration took the enemy combatant card off the table, but charged Mr. Tsarnaev with crimes such as the use of a weapon of mass destruction that carries with it the possibility of the death penalty.
As Wired magazine notes, "The actual bomb Tsarnaev allegedly constructed and detonated is pretty much the opposite of what people think about when they think 'weapon of mass destruction,' a vague term that usually means a weapon carrying an unconventional payload, like a nuclear, chemical or biological yield."
However, the law is broadly written such that weapons like grenades, mines, missiles, rockets and homemade bombs all apply.
The question turns to that of the public safety exception to Miranda.
UC Davis Law Professor Gabriel "Jack" Chin explained the concept in a phone interview with the Vanguard on Monday.
"The public safety exception… says that if the police are asking questions that deal with a matter of immediate public safety such as a gun in a public place," he said, "they can have their cake and eat it too by asking the questions of somebody who's subject to custodial interrogations and using the statements later."
In other words, he said, they want to use the statements both as information to be able to locate potential hazards to public safety, while at the same time keeping the door open to use those statements as admissions.
As David Kemp, an attorney writing for Verdict which publishes legal analysis and commentary from Justia, explained in an essay, the public safety "exception originates from the Supreme Court's decision in New York v. Quarles, in which the Supreme Court held that a suspect's testimony as to the location of a gun was admissible evidence because it presented 'a situation where concern for public safety [was] paramount to adherence to the literal language of the prophylactic rules enunciated in Miranda.' "
Mr. Kemp adds that under that standard, the defendant's testimony during questioning must not be "actually compelled by police conduct which overcame his will to resist," and instead must involve a situation "in which police officers ask questions reasonably prompted by a concern for the public safety."
As the ACLU noted as well, the public safety exemption makes some sense if used in a case like Quarles where they were attempting to find a gun that might be a danger to the public.  But several days after being captured and a week after the bombing, the question is how much of a public safety threat still remains.
That is the question that Professor Chin raised with the Vanguard.
"Now the question is how broad is the public safety exception to Miranda?" he said.  "In this case the arrest is a little stale – the incident occurred a long time ago.  It's doubtful that there's a fuse still burning after all this time."
He noted that the authorities have told people to go about their business as usual.
"So it's highly doubtful that the public safety exception would be applicable after all of this time," Professor Chin stated.
He said that any material gleaned from such an interrogation five to seven days after the incident would be "an issue."
On the other hand, he believes that, to some extent, this may be "political theater."
"They have a strong case and they probably don't need any statements that this guy would make anyway," he continued.
"Whether or not the use of Miranda is applicable," he added, "there's another set of requirements about statements and that is that they have to be voluntary."
Given Mr. Tsarnaev's condition, the fact that he is being treated medically and administered drugs, "there's going to be a question of voluntariness whether or not Miranda is applicable."
"There still is going to be an argument under these circumstances that any statements aren't voluntary, and the Supreme Court has not recognized a public safety exception to the voluntariness requirement."
According to Professor Chin, the exception applies not only to the direct public safety information that they get in the course of questioning him, but also any "derivative" information they get in the process.
"They can use the derivative information even without the public safety exception," he explained.  So if they were to go to where the defendant said a bomb was and also found notebooks with bomb making instructions, they would be able to use that information as well.  "Even if there's a Miranda violation they could use that information because Miranda applies to statements, it doesn't include any derivative information."
The federal public defender's office has agreed to represent Mr. Tsarnaev in the legal matters that lie ahead.  Miriam Conrad, the federal defender for Massachusetts, a well-respected attorney, said on Monday that her office expects to represent the accused once he is charged.
She said that she believes he should have an attorney appointed as soon as possible, because there are "serious issues regarding possible interrogation."
Following the charges on Monday, US Attorney General Eric Holder had a brief statement.
"Although our investigation is ongoing, today's charges bring a successful end to a tragic week for the city of Boston and for our country," said Mr.  Holder. "We've once again shown that those who target innocent Americans and attempt to terrorize our cities will not escape from justice. We will hold those who are responsible for these heinous acts accountable to the fullest extent of the law."
The addition of the charges and appointment of attorney change the nature of the game somewhat.
One of the questions that comes up is, since the government has telegraphed the idea that they would use the public safety exception, why an attorney would not step in and put a stop to it.
Professor Chin explained that the rules in this case are that the individual has to assert his own rights and request an attorney.
"In the period of time before he's officially charged, he has to ask for an attorney and anything an attorney does is irrelevant unless he has an attorney and he directs the attorney to speak for him," Professor Chin explained.
"However there's another rule that says that once you've been arrested… you have to be brought to court within 48 hours to determine whether there's probable cause to be arrested," he said.  "Usually at that time counsel will be appointed for you."
Once that happens, "it would be impermissible for the police to interrogate the suspect without getting a waiver of his right to counsel," he said.
According to media accounts, Mr. Tsarnaev waived his right to a detention hearing and his next hearing will be May 30.
—David M. Greenwald reporting