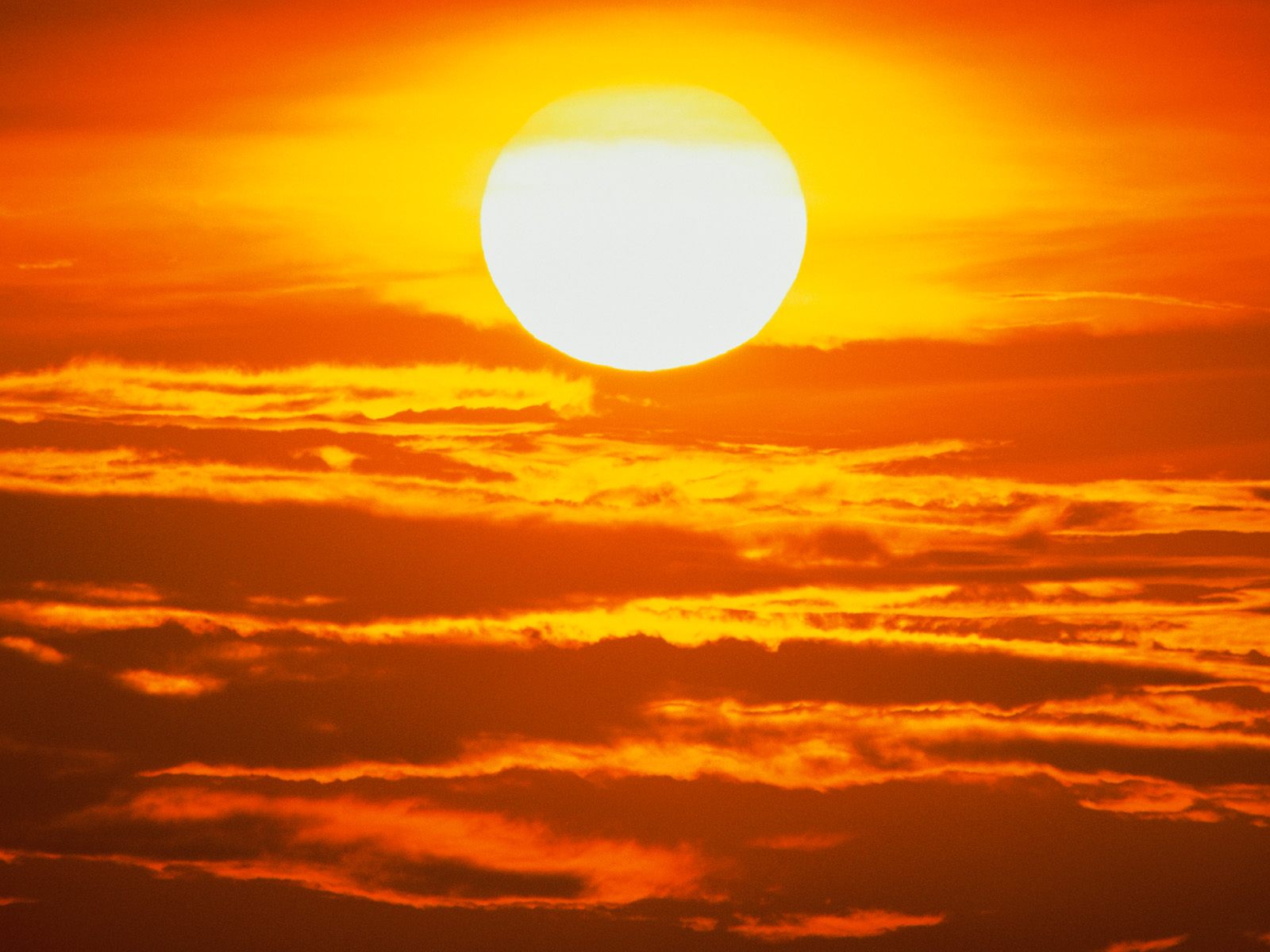 It was grim milestone when carbon dioxide, a key component in global warming, passed what scientists called "a long-feared milestone," reaching a concentration not seen on this planet for millions of years.
The New York Times reported on Friday, "Scientific instruments showed that the gas had reached an average daily level above 400 parts per million – just an odometer moment in one sense, but also a sobering reminder that decades of efforts to bring human-produced emissions under control are faltering."
They write, "The best available evidence suggests the amount of the gas in the air has not been this high for at least three million years, before humans evolved, and scientists believe the rise portends large changes in the climate and the level of the sea."
"It symbolizes that so far we have failed miserably in tackling this problem," said Pieter P. Tans, as quoted by the Times.  Mr. Tans runs the monitoring program at the National Oceanic and Atmospheric Administration that reported the new reading.
The Times quotes Ralph Keeling, who runs a similar program at Scripps Institution of Oceanography, and who said "A continuing rise could be catastrophic," "It means we are quickly losing the possibility of keeping the climate below what people thought were possibly tolerable thresholds," he said.
Scientists first monitored the carbon dioxide level in the arctic last year and spiked above that level in hourly readings at Mauna Loa.
However, the Times reports, "The average reading for an entire day surpassed that level at Mauna Loa for the first time in the 24 hours that ended at 8 p.m. Eastern Daylight Time on Thursday. The two monitoring programs use slightly different protocols; NOAA reported an average for the period of 400.03 parts per million, while Scripps reported 400.08."
The Times explains, "Carbon dioxide rises and falls on a seasonal cycle, and the level will dip below 400 this summer as leaf growth in the Northern Hemisphere pulls about 10 billion tons of carbon out of the air. But experts say that will be a brief reprieve – the moment is approaching when no measurement of the ambient air anywhere on earth, in any season, will produce a reading below 400.
"It feels like the inevitable march toward disaster," said Maureen E. Raymo, a scientist at the Lamont-Doherty Earth Observatory, a unit of Columbia University.
In the meantime, there are signs that the Obama administration, which has been slow to act and been slowed by Congress, may be ready to intervene.
Vice President Joe Biden said this week in an interview with Rolling Stone, "We've been dealing with a Congress where a significant portion of the other party thinks there's no such thing as global warming."
While the administration has pushed for green legislation – changes to fuel emissions standards and tax programs to spur the clean energy sector – most of those proposals have been slowed if not killed in Congress, including a bill that would cap carbon emissions.
"In the very beginning, we decided that we had to move on this. And we thought, cap-and-trade. But it got shut down, even when we had a Democratic Congress," Vice President Biden said. "So from that point on, the president has been trying to figure out how he can use his executive authority to make some real changes."
The Vice President said, "If we had a different Congress, I think you'd see a more aggressive emissions legislation."  He added, that there is nothing in the works in terms of a carbon tax, "because we know it will go nowhere," but he did say that the administration is actively partnering with other nations to curb emissions.
"Theoretically, it would be nice not to have any carbon fuels," he said. "But natural gas is a hell of a lot less polluting."
In his inauguration, the President laid out a vision for dealing with climate change, stating, "We will respond to the threat of climate change, knowing that the failure to do so would betray our children and future generations."
"Some may still deny the overwhelming judgment of science, but none can avoid the devastating impact of raging fires, and crippling drought, and more powerful storms," he said.
President Obama was under no illusions about the difficulty of this issue.
He said, "The path towards sustainable energy sources will be long and sometimes difficult. But America cannot resist this transition; we must lead it. We cannot cede to other nations the technology that will power new jobs and new industries – we must claim its promise."
"That is how we will maintain our economic vitality and our national treasure – our forests and waterways; our croplands and snowcapped peaks. That is how we will preserve our planet, commanded to our care by God. That's what will lend meaning to the creed our fathers once declared," he added.
"In the meantime, the president is going to use his executive authority to, essentially, clean up the bad stuff, encourage the good stuff and promote private industry moving in that direction. If we had a different Congress, I think you'd see a more aggressive emissions legislation," Vice President Biden said.
The question is really whether it is already too late.
The Times reported, "Indirect measurements suggest that the last time the carbon dioxide level was this high was at least three million years ago, during an epoch called the Pliocene. Geological research shows that the climate then was far warmer than today, the world's ice caps were smaller, and the sea level might have been as much as 60 or 80 feet higher.
"Experts fear that humanity may be precipitating a return to such conditions – except this time, billions of people are in harm's way."
"It takes a long time to melt ice, but we're doing it," Dr. Keeling said. "It's scary."
Countries have adopted an official target to limit the damage from global warming, with 450 parts per million seen as the maximum level compatible with that goal.
"Unless things slow down, we'll probably get there in well under 25 years," Ralph Keeling said.
"If you start turning the Titanic long before you hit the iceberg, you can go clear without even spilling a drink of a passenger on deck," said Richard B. Alley, a climate scientist at Pennsylvania State University. "If you wait until you're really close, spilling a lot of drinks is the best you can hope for."
The Times adds, "Climate-change contrarians, who have little scientific credibility but are politically influential in Washington, point out that carbon dioxide represents only a tiny fraction of the air – as of Thursday's reading, exactly 0.04 percent."
"The CO2 levels in the atmosphere are rather undramatic," a Republican congressman from California, Dana Rohrabacher, said in a Congressional hearing several years ago.
"But climate scientists reject that argument, saying it is like claiming that a tiny bit of arsenic or cobra venom cannot have much effect. Research shows that even at such low levels, carbon dioxide is potent at trapping heat near the surface of the earth," the Times notes.
—David M. Greenwald reporting