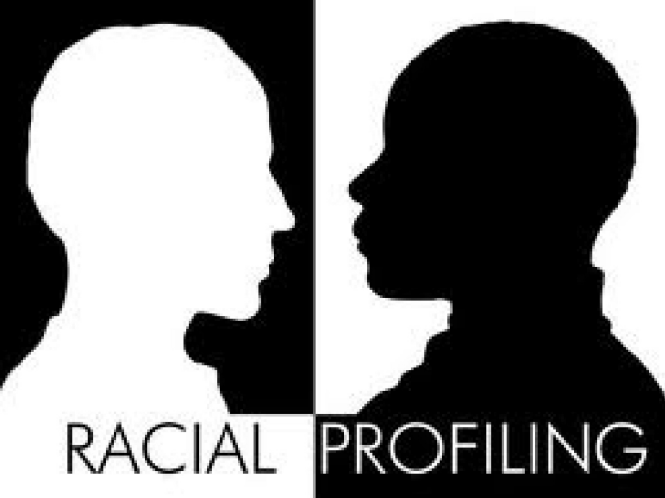 On May 3, Davis resident Eli Davis recounted his April 19, 2013, encounter with a Davis police officer who demanded identification as he mowed his lawn in front of his west Davis home where the 68-year-old has lived at for nearly 30 years.
Davis police spokesperson, Lt. Glenn Glasgow, explained to the Vanguard this week that a community member flagged down a Davis police officer, explaining that they had possibly interrupted a residential burglary that was occurring.
That individual, he explained, called the Davis Police Department to relay this information.
"While our officers were in route, we were provided with a description of an African-American, adult male, with a clothing description as well," Lt. Glasgow said.  "During the course of the investigation we actually wound up contacting several African-American males who were in the area of the reported residential burglary."
Mr. Davis was one of those people.
"During the course of the investigation, we determined that the report that there being a residential burglary was unfounded," he said.  "At which point Mr. Davis called our communications center and there was a miscommunication between our department to Mr. Davis regarding his contact with our police department."
One of the individuals that was reported to the police was detained by a resident until police arrived.
"Through the course of the investigation it was determined that a burglary had not occurred," Lt. Glasgow explained.
Lt. Glasgow had no details on the clothing that Mr. Davis was wearing at the time.  The Vanguard has been unable to reach Mr. Davis for comment and the police have not been able to talk with him either.
"We have attempted to contact him," Lt. Glasgow responded to a Vanguard question.  "I'm not heading up the investigation, but the last I heard, we had not been able to actually touch bases with him."
One individual who knows Mr. Davis described him as a bespectacled man with graying hair who is of medium build.
Despite the fact that Mr. Davis has not filed a formal complaint, the Davis Police Department is investigating the police encounter.
"We are currently reviewing the incident itself as well as the conduct of the officers," Lt. Glasgow said.  "We take these allegations very seriously.  It is our goal to provide the best service to the community and we want to determine what it is that our officers are doing while out there investigating these reported crimes."
While the Vanguard previously reported that the wave of burglaries had subsided, in recent weeks there has been a renewed surge of burglaries that officials are trying to get on top of.
There are several different components to this police encounter.
The first question regards the initial contact between Mr. Davis and the officer.  The police have made it a point to point out that they had an active citizen complaint regarding a suspicious figure and a concern about a residential burglary.
However, Mr. Davis, if he had been mowing his lawn and appeared as described by those who know him, may not have been a likely suspect other than the color of his skin – a fact that has many in the community uneasy.
Neighbors wrote into the Davis Enterprise this week and described him as "a quiet, private person who, as the original owner, has lived in his home and raised his children for 30 years."
"We exchange friendly greetings at our shared mailboxes or as we see him pedaling daily on his bicycle to and from work," the neighbors continue.
They add, "We are very aware of the rash of brazen burglaries recently in the greater West Davis area. Eli's letter tells us that the officer demanded identification because he 'fit the description' and refused further explanation. Nor did Eli's call to the police department result in an explanation of this indignity."
Experts on police practices that the Vanguard has spoken with all suggest that there is a good deal of ambiguity about the original exchange between the officer and Mr. Davis.  The optics of the situation are problematic, given Mr. Davis' age and activity.
However, at the same time, the bigger problem might have been avoided with a more sensitive police encounter.
Police speak of consensual contacts – those where ostensibly the citizen is free to leave at any point – but many experts do not believe in reality there is a such thing.  Any police encounter is an encounter with the arm of the government that has the ability to deprive people of liberties under the right conditions.  Moreover, there is a power asymmetry that drives the perception of such encounters as intrusive.
Had the officer taken the time to explain the situation more fully with Mr. Davis, much of this problem might have been avoided.  Had dispatch delivered correct information about the in-progress burglary complaint, trouble might have been avoided as well.
We are concerned as about the complaints of burglaries that were determined to be unfounded.  Did police react properly to the environment by detaining an individual or was this itself problematic?
The Vanguard has been told of a number of cases where citizens saw people of color in their neighborhood and called the police, despite the fact that the people in question were participating in legitimate activities.
Finally, one of the big questions we have is how often does this type of scenario occur and we simply never hear about it.  We can imagine for every case that we hear of, there are hundreds, perhaps more, that we do not.
Over the years, it is rare to run into an individual of color who spent time living in Davis – currently or the past – who does not have multiple stories about police encounters, that, at least in their minds, amounted to racial profiling.
The Vanguard would like to see the city adopt recommendations from Jann Murray-Garcia to collect data on police encounters as a way in which these interactions can be monitored and analyzed.
At the December 1, 2012 Breaking the Silence of Racism Event, Captain Darren Pytel committed to Dr. Murray-Garcia to look into doing exactly that.
—David M. Greenwald reporting