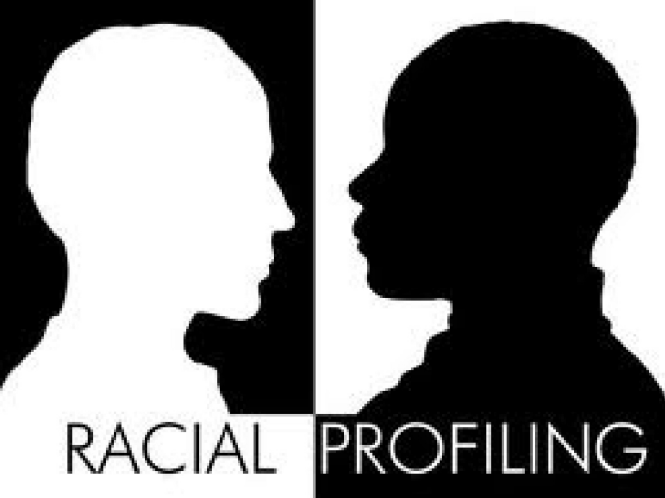 Letter Writer Claims Racial Prejudice in Police Encounter – In the movie The Hurricane, they flash to a scene where the police pull over the protagonist Rubin "the Hurricane" Carter in a vehicle stop where he's told they are looking for two black men.  "Any two will do?" actor Denzel Washington quips.
But, as we learn, it's no laughing matter as Mr. Carter is ultimately fingered for the triple homicide and spent most of the next two decades in prison.
While the Vanguard unfortunately hears of these kinds of stories all of the time, it is usually a more distant experience and rarely is it retold in the local paper.
But here one is, vivid and raw, retold in print.  It will be interesting to see how the community wishes to respond to this letter.
We reprint here in its entirety:
By Eli Davis
Just when you think most racism is subtle, a Davis police officer yanks you back to reality.
I live between Village Homes and Lake Boulevard, in West Davis. As I was mowing my front lawn on April 17 at 2:20 p.m., a Davis police car drove past. It made a U-turn, drove back and stopped in front of my house and driveway.
A policeman approached and asked, "Sir, do you live here?"
"Yes," I replied.
"I need to see some ID," he stated.
I attempted to ignite his common sense by stating that I had lived here for 30 years. It didn't work.
"I still need to see some ID," he demanded.
Since I am the only black person on the street, I thought of racial profiling. "Are you going to ask the others on the street for their ID?" I asked.
He answered, "No, you fit the description."
"What is the description?" I asked.
"You fit the description," he replied.
I told him that my ID was inside and went to get it. He followed me inside. He asked my name and I told him. Upon attempting to hand him my driver's license, he stated, "That's OK, it's over. I can see that you live here, you had no trouble getting into the house."
Afterward, I called the Davis Police Department and gave my name and location, and asked: Were they looking for a tall, slim black male?
"Not in general," was the response.
"Are you looking for one right now?" I asked.
"No," he answered.
I fear that the only description that fit is that of being a black American male, and therefore is an image of his ignorance. His action was more gut reaction of "see a black male" and think "suspect of something." Perhaps he thought I was stealing a lawn mower and was mowing the lawn to make sure it worked.
My father appears to be right: "They have a select non-ability to believe you, and you are always a suspect."
It was a few weeks ago, and I was curious about the requirement for providing identification to the police.  The answer is a bit more complicated than one might think.
The clear circumstance is that when you are involved in an arrest or a vehicle stop, you must provide your identification or you can be criminally cited.  You are also required to provide identification when you wish to be released from a notice to appear (it is not a crime, but you will not get released without proper identification, which makes sense).
Bottom line is that if one is being arrested, there is no question one has to provide identification.  The question is less clear if one is being detained, rather than arrested.  In Nevada there is a statute that states that one must provide identification when being detained, but there is no such law in California.
There have apparently been some cases outside of Yolo County where DA's offices have prosecuted the failure to provide ID as an offense under PC 148.  However, the Attorney General's office does not believe the failure to provide ID during a detention falls under PC 148 (which makes it a crime if one "willfully resists, delays, or obstructs any public officer, peace officer, or an emergency medical technician… in the discharge or attempt to discharge any duty of his or her office or employment.")
But the above case is, of course, neither an arrest nor a detention.  The easiest advice is to not say anything to police under any conditions and do not consent to anything.  That is what a know-your-rights-advocate would recommend.
However, there are some practical considerations.  Most detentions result in no further police action and they are thus investigative and nothing will pan out.  On the other hand, a lot of advocates believe providing information that is not compelled under law to be problematic.
At the same time, withholding providing a name could lengthen the investigation.  Not providing a name may result in a longer detention, because the officer needs to take longer to figure out what is going on and who is being questioned.  It may also end up in an arrest that may not be needed.
So, that is the law.  Mr. Davis, of course, ends up in a situation where he is asked to provide identification and once he does so, the officer leaves.  The explanation for the intrusion, at least according to his account, is wholly unsatisfying.
And, if accurate, it does not help the agency either because it simply breeds description.  We, of course, only have Mr. Davis' account – we do not know the context of the request, but it bears looking into.
—David M. Greenwald reporting