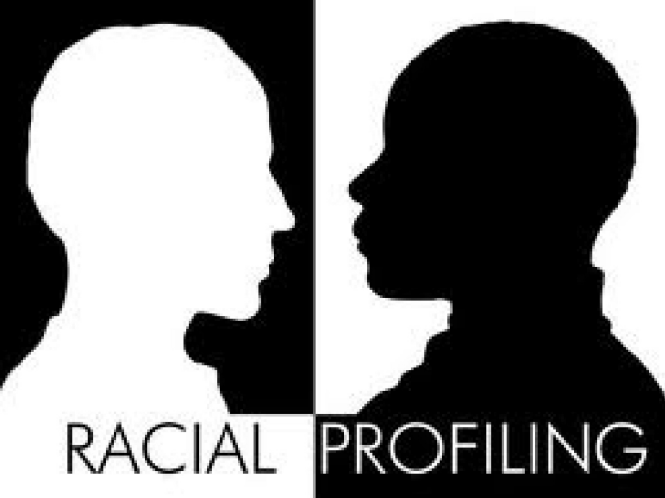 Last week, longtime Davis resident Eli Davis wrote a letter to the local paper, claiming, at his home near Lake Blvd, he was mowing his front lawn a few weeks ago in the middle of the afternoon when he was approached by a police officer who asked if he lived in the residence.
The Vanguard has learned that Mr. Davis, 68, has lived at his home for nearly 30 years.
Following the letter to the editor, Mr. Davis' neighbors have written a letter to the paper stating, "we're saddened and angry."
"We are the neighbors of Eli Davis," they write. "We also mow our lawns and keep up our yards, but will not be approached by a Davis police officer to show identification and prove we live in our homes. We are appalled that our good African-American neighbor had to endure such treatment recently."
Jim Rodgers and Berta Boegel, Suzanne and Jerry Lilliedoll, Sue and Annie Darst, Steve and Margaret Jackson, Jay and Yaya Feldman, and Bob Brodberg of Davis write the letter.
"We could not ask for a gentler neighbor than Eli. He is a quiet, private person who, as the original owner, has lived in his home and raised his children for 30 years. We exchange friendly greetings at our shared mailboxes or as we see him pedaling daily on his bicycle to and from work," the neighbors continue.
They add, "We are very aware of the rash of brazen burglaries recently in the greater West Davis area. Eli's letter tells us that the officer demanded identification because he 'fit the description' and refused further explanation. Nor did Eli's call to the Police Department result in an explanation of this indignity."
"News media in the neighborhood this week tell us that the Police Department said there was an incident nearby that day," they write. "Why didn't Eli receive that explanation? And what if he had? No suspicious person description from recent police bulletins comes anywhere near this tall, fit, graying, bespectacled, dignified 68-year-old man – except that he is an African-American male."
"He is a grandfather! He was mowing his lawn, for goodness' sake!," the write.  "We are saddened that Eli experienced this kind of treatment at this stage of his life and angry that it happens at all to our neighbors or anyone else. Eli Davis deserves a direct apology from the Davis Police Department. The community deserves a plan of correction."
Following the original letter, the Vanguard inquired with officials at the Davis Police Department.  The officials responded that this was the first that they had heard of the incident, and informed that there was, in fact, a "citizen's in-progress crime complaint being handled/ investigated."
The police official added that the community "can count on a full and complete inquiry."
According to Eli Davis' account, he was mowing his lawn when he saw a police car drive past his home, make a u-turn, drive back and drop in front of Mr. Davis' home and driveway.
A policeman approached and asked, "Sir, do you live here?"
"Yes," he replied.
"I need to see some ID," the officer stated.
Once the officer determined that the man lived there, he left and Mr. Davis called the police, and gave his name and location.  He asked dispatch, "Were they looking for a tall, slim black male?
"Not in general," was the response.
"Are you looking for one right now?" he asked.
"No," was the response.
Mr. Davis wrote, "I fear that the only description that fit is that of being a black American male, and therefore is an image of his ignorance. His action was more gut reaction of 'see a black male' and think 'suspect of something.' Perhaps he thought I was stealing a lawn mower and was mowing the lawn to make sure it worked."
He added, "My father appears to be right: 'They have a select non-ability to believe you, and you are always a suspect.' "
—David M. Greenwald reporting