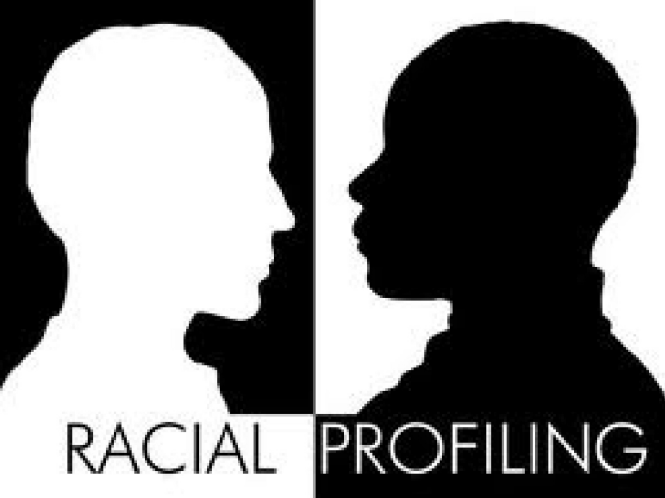 My column this weekend on the Eli Davis incident made me realize that even well-intentioned people really do not understand what racial profiling is, and why it might be demoralizing to minority populations.
As one poster noted, "It's difficult to fathom why police should be criticized for stopping a bald white guy if 'bald white guy' was the victim's description."
That is true, but that is not profiling.  That is taking specific characteristics of the alleged perpetrator and investigating.
Another writes, "If someone called the Davis PD and reported that they saw a white kid wearing a t-shirt with greek letters on it breaking in to a home and the cops asked a white kid mowing a law in the area with a greek letter t-shirt a question would this also be a 'Racial Profiling Incident?' "
They continue, "If the above example is not a 'Racial Profiling Incident,' is stopping a white guy EVER a 'Racial Profiling Incident' (and is stopping a 'person of color' ever NOT a Racial Profiling Incident)?"
Once again, the introduction of the secondary piece of evidence probably negates a racial profiling definition.
So what is racial profiling?
One author, Keith Rushing, defined racial profiling as "the use of race, ethnicity, gender, religion, or national origin by law enforcement agents as a factor in deciding whom to investigate, arrest or detain absent evidence of a specific crime or criminal behavior."
He writes, "At its core, racial profiling is about racism and stereotypes and assuming the worst of people based on a biased perception of reality that is then projected and multiplied, affecting and endangering everyone of that same race, ethnicity, nationality or religion."
Nadra Kareem Nittle on About.com defines is as "a form of discrimination by which law enforcement uses a person's race or cultural background as the primary reason to suspect that the individual has broken the law."
Finally, the ACLU writes, "Racial profiling is a practice that presents a great danger to the fundamental principles of our Constitution. Racial profiling disproportionately targets people of color for investigation and enforcement, alienating communities from law enforcement, hindering community policing efforts, and causing law enforcement to lose credibility and trust among the people they are sworn to protect and serve."
A better way to understand this is to take the issue of race completely out of the equation.  Two young men commit a crime.  If the police were to simply pull over every young man in the area without any sort of specific characteristics, then that would be a form of profiling.
On the other hand, let us add in that they were young, white males and let us suppose that the police pulled over every white person, regardless of age – would that be an effective policing technique?
On first glance it seems perfectly reasonable to think, as one poster did, "A group's over or under-representation in crime would cause an exponential difference in attention from law enforcement as cops would naturally want to be useful and successful in their job to identify and nab real criminals. It isn't racial profiling, or racism, if it is statistical and logical."
The problem is that you still end up catching a lot of innocent people in the net.  Is that a problem?
Well, the ACLU notes that these tactics can alienate communities from law enforcement.  That is a problem because not only does it breed distrust but it also hinders the ability for the police to work with the community to solve crimes.
I had a lot of conversations with a lot of people on this in the past week and a half, and one of the critical points that I think was made is that if I were a black male, I would probably have at least ten times the number of police encounters than I have had in my life – even living the exact same life.
I remember two years ago, standing out on the street late at night – a police car passed me at least three times in a 30-minute period but the police officer never got out to question me.  Would I have had the same experience had I been a black man, dressed the same way as I was on that evening?
Then we have the experience of David Breaux.  Many in the community would recognize him as the man who preaches compassion and stands on 3rd Street catty-corner to the park and across from Crepeville.
On March 24, Mr. Breaux writes on his blog, "I Fit the Description. This morning marks the third time within four years in this city being questioned by police. The first time was when I first started standing at the corner–two bike officers approached me and asked me what I was doing. I told them I was asking people to write their concept of compassion in a notebook and offered them to write theirs down if they wanted to."
He said, "The second time I was walking back home from the grocery store one evening and an officer in a car shined a bright light in my face and asked where I was coming from. I held up a green Co-op recycled grocery bag and told him that I was grocery shopping, then walked on."
This time was a bit different.  It was 9 a.m. and he was walking from the Co-op when an officer stopped him to ask a few questions.
Mr. Breaux said, "He asked me how I was doing and I made a hand motion that I usually sign as 'peaceful.' He asked if I was being silent and I verbally responded, 'Peaceful.' "
He continued, "He asked me my name, I told him David. He said I fit the description of someone they were looking for who was being loud, and threatening themselves and others in the area. It occurred to me that I didn't seem so because I walk pretty calmly to say the least. So I told him I was fine."
When the officer asked him questions he said, "I choose to remain silent."
He replied, "That's only if you're under arrest. Right now you can be impeding with an investigation by being silent."
David Breux replied, "Well, I choose to remain silent anyway."
He writes, "He asked me for ID as another police car pulled up beside us. Meanwhile, across the street, someone parks their car in the grocery store parking lot and approaches, someone I know who knows me from the corner. He asks the first officer if I did anything wrong while the second officer takes my ID. I can hear the man across the street vouching for who I am."
"The first officer comes back and is quiet while the second officer finishes taking my information. They then say I can go," he says.  "About an hour later while I'm standing at the corner, someone I know approaches me and said the workers at the grocery store told them what happened to me this morning and he stopped by to see if I was ok. I thanked him for his concern. I realized that from this situation this morning two people who know me from what I do at the corner had my back, which is pretty amazing if you ask me."
David Breaux concludes, "Wanted to share this story as a snippet of what happens to me because of what I do at the corner and also as an expression of what it means to be someone who 'fits the decription' 24 hours a day for any reason an officer can deem worthy–some rich content for Compassion: Davis, CA Volume II."
I will never forget meeting with a prospective intern.  He was an African-American student and a starter on the UC Davis football team.  I asked him if he ever gets pulled over by the police.  He told me they got pulled over all of the time, whenever they went out.
He said that while some of his friends kind of shrug it off as a quirk of Davis, others just stop going out, they don't want to be harassed.
The Eli Davis incident is interesting – it is not the typical story that I get.  In that case, we have a specific crime but an officer not differentiating between a man who is 68 and describing as slight of stature, glasses, and graying hair, versus a description of a likely suspect of a crime.
In many cases, the police encounters are closer to a fishing expeditions – where people are pulled over for a pretext, just in case.  There is no reported crime.
While many are more willing to shrug it off, as one commenter noted, "My objective is to acknowledge the serious nature of the social issue while suggesting that this particular incident should be only a minor contribution to the problem."
I actually do not disagree that it is a minor contribution to the problem, but only because it is one case among probably hundreds, if not thousands.  The reaction of many, however, indicates that it needs to be taken seriously.
—David M. Greenwald reporting