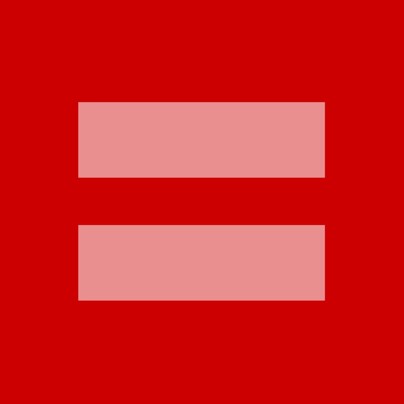 Court Sidesteps Broader Issue of Constitutionality in Prop 8: In the end, the court narrowly struck down DOMA 5-4 while it punted on the broader question of Prop 8's constitutionality and simply argued that defenders lacked standing to back the 2008 Constitutional Amendment in California.
In striking down the Defense of Marriage Act, Justice Anthony Kennedy wrote the majority opinion joined by the four liberal justices.
"DOMA divests married same-sex couples of the duties and responsibilities that are an essential part of married life," Justice Kennedy wrote.
"The federal statute is invalid, for no legitimate purpose overcomes the purpose and effect to disparage and injure those whom the State, by its marriage laws, sought to protect in personhood and dignity," Justice Kennedy wrote. "By seeking to displace this protection and treating those persons as living in marriages less respected than others, the federal statute is in violation of the Fifth Amendment."
Chief Justice John Roberts wrote for the 5-4 majority in the Prop 8 ruling.
He wrote, "Federal courts have authority under the Constitution to answer such questions only if necessary to do so in the course of deciding an actual 'case' or 'controversy.' As used in the Constitution, those words do not include every sort of dispute, but only those 'historically viewed as capable of resolution through the judicial process.' "
"This is an essential limit on our power," he argued. "It ensures that we act as judges, and do not engage in policymaking properly left to elected representatives."
"The Article III requirement that a party invoking the jurisdiction of a federal court seek relief for a personal, particularized injury serves vital interests going to the role of the Judiciary in our system of separated powers," Justice Roberts wrote.  "We have never before upheld the standing of a private party to defend the constitutionality of a state statute when state officials have chosen not to. We decline to do so for the first time here. Because petitioners have not satisfied their burden to demonstrate standing to appeal the judgment of the District Court, the Ninth Circuit was without jurisdiction to consider the appeal."
In dissent, Justice Anthony Kennedy wrote, "Of course, the Court must be cautious before entering a realm of controversy where the legal community and society at large are still formulating ideas and approaches to a most difficult subject. But it is shortsighted to misconstrue principles of justiciability to avoid that subject."
He added, "In the end, what the Court fails to grasp or accept is the basic premise of the initiative process. And it is this. The essence of democracy is that the right to make law rests in the people and flows to the government, not the other way around. Freedom resides first in the people without need of a grant from government."
Justice Antonin Scalia wrote, "By formally declaring anyone opposed to same-sex marriage an enemy of human decency, the majority arms well every challenger to a state law restricting marriage to its traditional definition."
Governor Brown Tells California Counties to Issue Marriage Licenses
The effect of today's U.S. Supreme Court ruling is that the 2010 federal district court's decision that Proposition 8 is unconstitutional is left intact and the law cannot be enforced, the governor's office stated in a release.
In response, the governor has directed the California Department of Public Health to advise county officials today that the district court's injunction against Proposition 8 applies statewide, saying that all county clerks and county registrar/recorders must comply with it.
However, same-sex Californians will not be able to marry until the Ninth Circuit Court of Appeals confirms the lifting of the temporary stay, which has been in place throughout the appeals process, to the injunction.
In preparation for this outcome, Governor Brown conferred with California Attorney General Kamala D. Harris about whether the state, through the California Department of Public Health, can so advise county clerks and registrar/recorders to be bound by the federal district court's ruling that Proposition 8 is unconstitutional.
The Attorney General declared that the California Department of Public Health "can and should" instruct county officials that they "must resume issuing marriage licenses to and recording the marriages of same-sex" couples. The Department of Public Health will issue another letter to county officials as soon as the Ninth Circuit Court of Appeals confirms that the stay is lifted.
"After years of struggle, the U.S. Supreme Court today has made same-sex marriage a reality in California," said Governor Jerry Brown. "In light of the decision, I have directed the California Department of Public Health to advise the state's counties that they must begin issuing marriage licenses to same-sex couples in California as soon as the Ninth Circuit confirms the stay is lifted."
Attorney General Kamala D. Harris today declared that the United States Supreme Court's historic opinion in Hollingsworth v. Perry means that every county in the State of California must now recognize the right of same sex couples to legally marry, and asked the Ninth Circuit Court of Appeals to lift its stay and allow same-sex marriages to take place.
"The Supreme Court's historic ruling in Hollingsworth v. Perry means that same-sex couples have the fundamental right to be legally married in all of California's 58 counties," said Attorney General Harris. "The Court agreed with our argument that opponents of same-sex marriage lacked the legal standing required to bring the issue to the court. Same-sex marriages can legally resume in California as soon as the Ninth Circuit Court of Appeals lifts its stay on the District Court Ruling. I ask that the Ninth Circuit lift this stay immediately, because gay and lesbian couples in California have waited long enough for their full civil rights."
Attorney General Harris filed a brief with the Supreme Court in February that argued opponents of same-sex marriage had no legal standing to interfere with the rights of others.
"Unlike state officials, proponents have no authority to enforce Proposition 8, and suffered no injury-in-fact from the district court's judgment enjoining its enforcement," the amicus brief states. As a result, the Proposition 8 sponsors "can only assert the kind of undifferentiated interest in the validity of state law that this Court has held to be insufficient for [legal] standing."
Attorney General Harris also argued that Proposition 8 is unconstitutional:  "To be clear, Proposition 8's sole purpose was to prevent same-sex couples from marrying. There is absolutely no legitimate or rational state interest in doing so. Proposition 8 is therefore unconstitutional."
In May 2011, Attorney General Harris filed a similar amicus brief in California Supreme Court.
Attorney General Harris also praised the Supreme Court's ruling that found the 1996 "Defense of Marriage Act" (DOMA) unconstitutional. Specifically, the court's ruling in United States v. Windsor found that Section 3 of DOMA is unconstitutional because it discriminates against a specific class of people, gays and lesbians.
"DOMA's principal effect is to identify and make unequal a subset of state-sanctioned marriages.  It contrives to deprive some couples married under the laws of their State, but not others, of both rights and responsibilities, creating two contradictory marriage regimes within the same State," reads the Supreme Court decision in United States v. Windsor.
In February, Attorney General Harris joined 14 other attorneys general in filing a brief urging the U.S. Supreme Court to strike down DOMA as unconstitutional.
"I joined 14 other Attorneys General in filing an amicus brief asking the Supreme Court to overturn DOMA because it is unconstitutional," said Attorney General Harris. "It is gratifying to see the highest court in the land deliver an across-the-board victory for equality and justice today. Edith Windsor deserved to have her marriage recognized by the United States, and today's decision is a historic step forward in the fight for civil rights for same-sex couples across this country."
Local  and Other Response
Congressman John Garamendi, a longtime proponent "of equal rights for all Americans," said today, "American history can be read as a gradual expansion of true equality under the law. Today, the arc of history bent further toward justice."
"I have long believed that all loving couples deserve the freedom to marry," the Representative stated. "Hundreds of thousands of LGBT Americans are building a life together, raising children, and are part of the fabric of communities throughout our nation. They deserve all the same rights that my wife Patti and I have, and I'm glad we're one step closer to a country that treats everyone with dignity and respect."
"Marriage equality is now legal in California and federal marriage benefits have been expanded to married same sex couples throughout the country. Love wins every time and the march toward a fairer, more just America continues," he said.
"We are a country that celebrates the ideal of life, liberty, and the pursuit of happiness for everyone. Today, we came even closer to making that ideal a reality," the statement continued.  "This past weekend, I went to Philadelphia with my family and we visited the location of the Continental Congress, where the Constitution was written as a living, breathing document that could not foresee the issues of the future but provided a mechanism to resolve these issues. Our continued progress toward the fundamental values enshrined in this document is what makes our country great."
Assemblymember Mariko Yamada, also a longtime supporter of marriage equality added, "Today, I join with millions of Americans in applauding the Supreme Court's affirmation of the fundamental principles of marriage equality.  More importantly, the decisions issued today are a beacon of hope to all who choose to travel our country's long road to justice.  Let us all continue the fight for civil rights for all people."
"It's a wonderful day for Californians who believe in equal rights for all. In 2008, Proposition 8 stripped the right to marry from LGBT citizens, while DOMA imposed an unprecedented standard that allowed states to ignore marriage contracts formed elsewhere in our nation," San Francisco Senator Leland Yee said in a release.
He added, "Today the Supreme Court has reaffirmed the fundamental ideas our nation was founded upon and taken a step towards equality and fairness.  Now that the laws that held same sex couples apart have been found unconstitutional, we can finally live up to our creed that all people are created equal. I look forward to again officiating at weddings for all couples who wish to marry, this time knowing that their right is here to stay."
Senator Barbara Boxer said, "Today my spirits are soaring because the Supreme Court reaffirmed the promise of America by rejecting two blatantly unconstitutional measures that discriminated against millions of our families."
"I was proud to have voted against the Defense of Marriage Act in 1996, and it is so heartening to see that the federal government will now treat all marriages equally," the Senator added.  "Because of the Court's ruling on Proposition 8, millions of Californians will be able to marry the person they love – with all the rights and responsibilities that go along with it."
Yolo County's Clerk and Record, Freddie Oakley has been fighting this fight at least since 2007 when she protested same sex marriage prohibition laws by staging on Valentine's Day, a symbolic marriage certificate.
On Wednesday, she told the Vanguard, "As Yolo County's clerk-recorder, I am happy that I will no longer be forced to discriminate based on gender when I issue marriage licenses.  That moment will come very soon, just as soon as the California Department of Health gives us a green light."
"As a firm believer in equality before the law and the equal value of all persons, I am, personally, happy to think that the State of California will soon rejoin the 11 states and the District of Columbia who all have marriage laws that allow adults to marry without regard to gender," she added.  "That was assured today, I hope."
"I am very happy, indeed, to think that I will soon be a part of the support and confirmation of so many families who have waited too long for this moment," she said.  "As a very serious-minded religious woman, I will be happy on the day when people of varying faiths stop picking and choosing their Bible passages to whack at one another's souls, if that day ever arrives."
Anthony Farrington, a Lake County Supervisor and candidate for the 4th Assembly District told the Vanguard, "I am very pleased with the ruling of the United States Supreme Court. While Lady Justice may be blind, she has a big heart. This is a historic step in the name of equality for all lesbian, gay, bi-sexual, and transgender people. However, there is much more work to do in the name of marriage equality."
The Vanguard will have more reaction as it comes in.
—David M. Greenwald reporting
Update at 2:20 pm: Added Comments from County Clerk Freddie Oakley and Assembly candidate Anthony Farrington.
UPDATE at 11:24 am: Added Senator Boxer's statement.  Section on Attorney General Kamala Harris added previously.