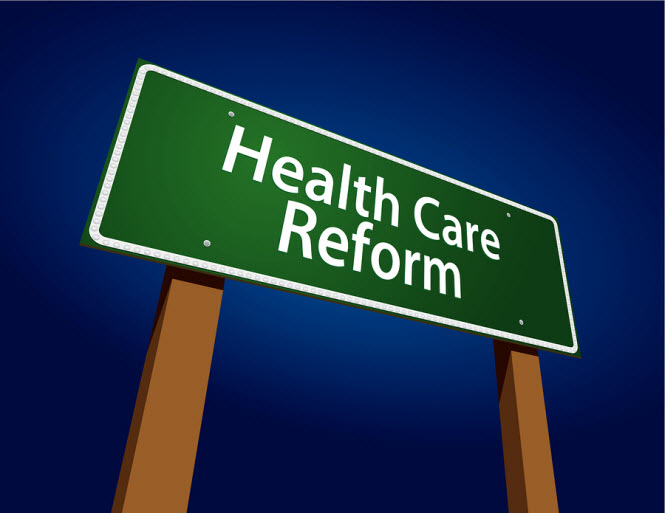 I have read a lot of deadpanning of the Affordable Care Act before the system has even been implemented.  Truth be told, it was not my favored approach.  I have no idea if it will work.  But I would like to see it fail before we scrap it.
I suspect that many of the people defending the current system, or at least lamenting the new system, have never been in a situation where they have had to deal with health care without medical insurance.
As regular readers know, my wife and I in the last three years have adopted one child and are raising our two nephews – 9 years old, and 21 months old.  It has been a wonderful experience and I would not trade it for the world.
However, at the same time, we have come to see the world through new eyes.  And since I have a voice, I feel compelled to speak up for those without a voice.
On other occasions, I have told stories of how people are treated by county social services.  It is appalling.  With the amount of time that people spend to get services, it is no wonder that people do not find work – even if there were jobs to be had.
The arrogant and condescending attitudes of some of the county employees continues to appall me.  Paperwork is routinely lost, misplaced, or misfiled.  We have had to come back numerous times with the same documents – each time wasting literally hours of time.
Remember – we are doing this to help two small boys and, in doing so, the community.  Unlike a foster care situation, we get no direct assistance to take care of the boys.  So instead, we have to rely on food stamps, WIC and MediCal.
Nowhere is it worse than having to go to the Davis Community Clinic.  When you are in the Foster Care system, when you are getting approved for adopting children, you have to get a huge amount of medical forms signed and approved.  With Kaiser, we take it to the office, they get the form to the doctor, and a couple of days later, we have it and can file it.
When we were trying to get our little guy enrolled at preschool for next year (still finding this hard to believe), it was a nightmare dealing with Davis Community Clinic.  They actually called up less than ten minutes before an appointment to cancel.  Remember, we have a number of small kids and getting anywhere is a hassle – gathering the kids, loading up the car, making sure they have gone to the bathroom or their diapers are changed.
The next time, my wife was a running a few minutes late having to get someone from school, and something came up and they cancelled the appointment on her.
The third time, they made them wait for hours and they never saw a doctor.
The fourth time, he was vaccinated but they refused to fill out the form, requiring a separate appointment.
That's all just inconvenience.  And for us, less so than other people in the same position.  The other day, a friend of mine told me she went to the doctor and they cancelled on her, or tried to.  She is in a wheelchair and in order to get to the doctor's office, she has to wait a certain amount of time to get on the bus and come down.  Then she has to go home.  So a typical trip to the doctor's office takes her three or four hours.
You can imagine it is not so easy for her to simply turn around and come back next time.
Fortunately, my wife is not trying to pile three small kids onto a bus and take several hours at a time to get to a doctor's appointment, but the time still adds up.  It was time when she could have been studying for the classes she is taking, or doing other things.
If anything occurs with the kids that needs attention within the next month, the state of Davis Community Clinic is such that we practically have to take the kids to ER.  One day we did that and the doctor there told my wife that she is taking the little one for a lot of very minor things.
That is a Sutter ER doctor, who apparently does not get a few things.  First, when it's not your kid, you err on the side of caution.  Second, when a baby is throwing up continuously, you err on the side of caution.  And third, if we had private insurance for him, we would most likely make an appointment with his pediatrician.  But since we can't be assured of getting him within a week, let alone that day, what's the point?
Technically, these kids have medical insurance – MediCal.  Most private doctors either won't take MediCal patients or only take a few limited spots.  That leaves the rest of the population who do not have private medical insurance to go to places like the Davis Community Clinic.
They do some good work there.  I am sure they are understaffed.  But at the end of the day, it is still second class citizenship.
So, at the end of the day, I am at least going to wait and see if things get better or worse under the Affordable Care Act.  And if that messes up your privileged health insurance, all I can say is welcome to my world.
—David M. Greenwald reporting