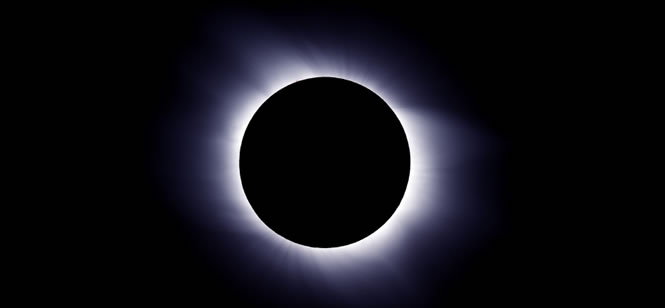 Recently I revisited a book I had read about 20 years ago by one of my favorite contemporary American essayists, Richard Hofstadter's The Paranoid Style in American Politics.
With a few slight modifications, I think the book could have been written today – only the names and the groups would have to change.
Mr. Hofstadter presciently writes, "American politics has often been an arena for angry minds. In recent years, we have seen angry minds at work, mainly among extreme right-wingers, who have now demonstrated, in the Goldwater movement, how much political leverage can be got out of the animosities and passions of a small minority. But, behind this, I believe, there is a style of mind that is far from new, and that is not necessarily right-wing. I call it the paranoid style, simply because no other word adequately evokes the sense of heated exaggeration, suspiciousness, and conspiratorial fantasy that I have in mind."
Take out the Goldwater movement and you could very adequately be describing contemporary American politics.
At the same time, this is not going to be a column about American politics, but rather Davis politics.
This is a time of change.  I noted earlier this week that we have addressed a number of major issues in the last few months – for better or for worse, but I'm not going to judge that part just now.  The city voters approved (narrowly) the surface water project, we dealt with fire staffing, we have dealt finally with roads, we have sent the Fifth Street redesign to bid, we are dealing with wastewater, we are dealing with impasse, we are fixing the compensation system, we are fixing the budget – this is a lot of work.
We may not all agree with the solutions that came forward, but the point is we have dealt with some longstanding issues.
Still, I think there is a big challenge that the city is going to have, which is going to be on the economic development front.  City staff and the business community need to really understand that there are going to be some real tensions between development and preservation of agricultural land, slow growth and other policies.
On the one hand comes the view from the community of those who argue that the Chamber types are fighting the obvious, that this is a company town, that company is UC Davis and "their wages spent in town by local residents hugely support us.  We barely need anything else."
The notion is we are not the Research Triangle (referring to North Carolina), we are not Silicon Valley and "we never will be."
Against that backdrop comes the idea, "The reality is if we don't have somewhere for these companies to establish and grow, they are far more likely to go to San Francisco or Silicon Valley than Natomas, Roseville or West Sacramento."
"Proximity to like businesses and close proximity to a major research institution such as Stanford, UCD or UC, SF is more important to most of these businesses than low cost real estate…  The economic health of the entire region is highly dependent on UCD and its host community to be the primary incubator of high skill jobs for the region."
Against that backdrop is the massive budget deficits that the city faces into the future.  A business park that puts considerable dollars into the General Fund can make a big difference in the services that the city can provide in the future.
At the same time, everyone understands that if we allow commercial growth, it needs to be on our terms and be a significant net contributor to the city coffers.  A business park would have to break established molds and be sympathetic to Davis values.
It will need to have good bike and transit connections, consume very little energy and be aesthetically pleasing, and will need to fully mitigate all environmental impacts.
Can we bridge that nexus?  That is going to hinge on the patience and understanding of some of the newer arrivals who need to understand the history of Davis to appreciate the skepticism that sometimes manages to manifest itself as paranoia.
There is a reason people want to know what businesses are behind the hiring of a city official who is being paid, in part, through private money.
You have a history of contentious battles over growth, such as Mace Ranch where the city of Davis turned down a development by Frank Ramos only to have the county force its hand.
You have the duplicity of the 2004 city council elections where a developer spent $20,000 to encourage voters to support various candidates.  The candidates were actually harmed by the effort and there was criticism that his efforts were actually meant to sabotage the campaigns.
There was the contentious battle of Covell Village in 2005 that led to a number of competing claims by the developers there, as well as including charges of dirty campaigning there.  The Vanguard reported in June of 2009 (three and a half years after the election), that the Covell Village Campaign had failed to disclose hundreds of thousands in campaign expenditures.
On April 3, 2008, three amended statements using the Fair Political Practice Commission (FPPC) California Form 460 were filed with the Davis City Clerk – two and a half years after the termination of campaign papers were filed on January 31, 2006 claiming a zero balance and a final expenditure of $385,274.75 for the campaign that lasted from July 28, 2005 until December 31, 2005.
These additional filings, made on April 3, 2008, revealed for the first time an additional $215,930.39 being spent on that campaign which now brings the total cost of that campaign to $601,205.14.
So when Rob White writes, as he did this morning, "I am puzzled why there is so much discussion from the actions of a set of local businesspeople in the technology sector… they are working on behalf of the community to create better outcomes by assisting the City in paying for the resources that many agreed were lacking. And the funding mechanism described by techDAVIS and reported on by David Greenwald in this article shows that much forethought went in to how to structure the financial aspect of the partnership to ensure that no one entity or sector would dominate the donation pool." – he needs to understand that there is a history here.
That history is that sometimes monied interests, especially in conjunction with land development, have not been above the boards.
That is why the Vanguard pushed Mr. White and the city for transparency here.  It is important to restore public trust.
We believe that the system that techDavis has developed in terms of limiting influence and disclosure will serve the public well and we agree that this was importantly considered.
However, at the same time, I think it is important for the city to understand that it was not very long ago in a far off galaxy that the things people are concerned about once happened.
A poster on the Vanguard during cap-to-cap noted that in the past such trips were used almost as junkets, where staffers would take their family for vacations on the public's dime.  The fact that this is now changed does not change the fact that these things occurred, and did so not that long ago.
We have a lot work to do and the city has a lot of work to do in order to restore the public trust before we can even consider massive changes to this community.
—David M. Greenwald reporting