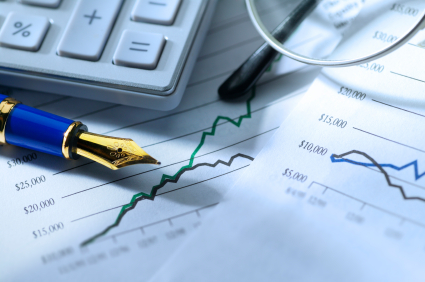 It is a thought provoking if not outright provocative article that veteran columnist Peter Schrag put out last Friday, noting the liberal tendency to "blame everything that went wrong in California, from power failures to kidnapping, on Proposition 13," but nonetheless suggestions that while "the tax-cutting initiative was not the cause of all that ailed the state … as state and local officials remain in deep denial on California's mounting multibillion-dollar unfunded public employee pension and retiree health care obligations, it's time to return to the subject."
The question at hand, "Did Proposition 13 help create the conditions that have contributed mightily to those unfunded liabilities?"
Before you jump immediately to the comment section, I suggest you read some of the points he makes, because they are somewhat interesting.  In the end while one cannot prove the contention either way, he raises point that are not ideological but rather political and strategic.
For example, he argues that Prop 13 curtailed the power of state and local government to set and raise taxes.  In so doing, this discouraged business groups and other more conservatives forces to get involved in the management of the cities.
He writes, "In cities like Sacramento, San Francisco and Los Angeles, where civically engaged business leaders ran for – and won – local offices, and where moderate conservative entities contributed to the campaigns of like-minded candidates, an increasing share of campaign money and candidates now comes from public employee unions: teachers, cops, firefighters, the state's prison guards."
He adds, "those groups came to dominate a growing number of local governing boards and in some instances the Legislature as well."
Bottomline, "There's nothing sinister about that: It's simply that in many places, as in the Capitol, Proposition 13 cleared the field for the growing clout of public sector workers."
He adds, "They've never had the field to themselves. Countless other interest groups – real estate developers, hospitals, insurance companies – are still in the game. But public sector unions have power, state and local, that they never had before Proposition 13 passed."
While it is an interesting idea, I am not sure how well it explains at least what happened in Davis.  The story in Davis comes down to the alliance for about an eight year period between the firefighters and predevelopment forces.
The firefighters are the crucial vector in this equation because they got far more politically active than any other group in city government.  In Davis, the fight was between the anti-growth side and the more pro-development side.
The firefighters starting in 2002 and ending in 2008 joined with the pro-development side.  Over that time, the pro-development side won seven of nine times.
It was a strategic alliance.  The firefighters were more inclined to support prodevelopement because with development would come their fourth fire station. The firefighters backed Covell Village which promised them a fourth fire station and they would back pro-development candidates like Ted Puntillo, Ruth Asmundson, Don Saylor, Stephen Souza and Sydney Vergis.
In turn these pro-development candidates backed the firefighters in their need for resources to win the battle against the anti-growth contingent that at various times has dominated the landscape.
The developers were a good ally, they were willing to support the pension increases and salary increases as long as they could expand development.
Ironically, Measure J and Measure R played as big a role as anything in thwarting the power of the firefighters.  Suddenly with the defeat of Measure X in 2005 and Measure P in 2009, growth was largely seen as impractical.
In the meantime, the exploding deficits and unfunded liabilities began to alarm more reform minded office seekers.
What turned on the firefighters is when the economy went south and the developers and supporters realized that this was now a threat to their ability to develop and manage the city and so they abandoned the firefighters and public employees.
None of this has anything to do with Prop 13.  In Davis, the business community has been relatively weak political but not the development community.  They were willing to work with the firefighters in a common cause to gain political power for the better part of a decade until they exhausted their development opportunities and the economy collapsed.
However, on a global level in California, the next point that Mr. Schrag makes is right on track.
"After the measure rolled back local tax revenue by nearly 60 percent in 1978, state and local boards and city councils strapped for cash increasingly met employee wage demands with long-term commitments – retiree pension and health care obligations – that took little from current revenues," he writes.
He argues, "In effect, they borrowed against future income – a lien to be paid off by the next generation."
This is the argument that DCEA makes that they in fact traded retirement benefits in exchange for taking less salary increases.  The problem with that approach is that you are deferring current payments in exchange for future ones.
He adds, "health care costs were much lower a generation ago, that seemed relatively cheap at the time. And because cops especially had strong community support, you could hardly blame it all on union power."
However, "the benefits and the terms were scandalously generous, especially for ops and firefighters."
You had early retirement at the age of 50, you had enhanced 3% benefits.
There is something to be said for this.
But there is another problem here as Mr. Schrag notes, "There may be yet another reason for the large overhang of unfunded pension and retiree health care obligations, and that's the weakness of the Republican Party, which, through its disdain for minorities and immigrants, and its extremism on gay marriage and other social issues, has self-marginalized itself into near-irrelevance and allowed Democrats and the unions that support them to gain as much power."
While Governor Schwarzenegger was in power for much of the last decade, the biggest gains for public employees were pushed through under Gray Davis, and while Governor  Schwarzenegger tried to push back, he never had the political power to really do that.
Interestingly enough however, Mr. Schrag notes that even the decline of the Republican party might at least be in part a consequence of Prop 13.
He writes, "Had it not imposed a two-thirds requirement to raise taxes, the GOP might have been forced to engage more directly on fiscal issues in Sacramento and locally. It might thus have exacted more restraint on long-term commitments rather than crouching behind constitutional tax barriers and just saying "no.""
That ignores that the state Republican Party is largely a reflection of the national scene – it is simply the case that what works in the Republican southern base does not work in urban and coastal California.
In the end, there are some interesting points raised by Mr. Schrag about the political impact of Prop 13 in creating the pension crisis.  None of this will convinced its supporters to reconsider.
—David M. Greenwald reporting