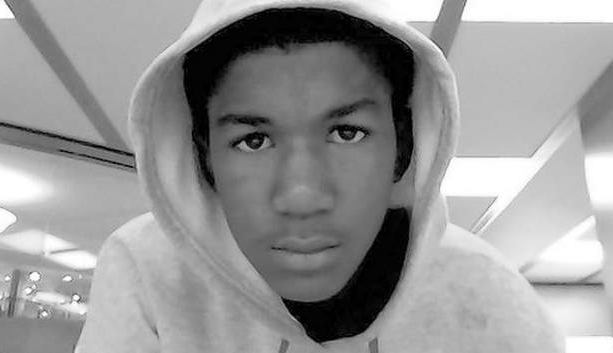 In yesterday's commentary on the Trayvon Martin decision, I stated in strong terms that I have no doubt that the outcome of this trial would have been different with an African-American defendant.  This comment, more than any other in the 1400 word essay, drew reader attention and at times criticism.
People who believe this case had nothing to do with race need to wake up and smell the coffee – this case had EVERYTHING to do with race.  There are people – some with good intentions – who believe that somehow by ignoring the racial dynamic we can move on from a national history steeped in racism from its founding to its dealings with Native Americans, its slavery and post-slavery saga to the present day.
I could not disagree more.  To me, only by embracing our past and confronting our present can we move on.  If you read the reactions, you will see this remains a nation deeply divided on the issue of race.  Ignoring the 800-pound gorilla in the room will not make it go away.
As I wrote yesterday, "There is no doubt – none – zero – zilch – that if the roles were reversed here, the verdict would have been different. Had Trayvon Martin killed George Zimmerman under the exact same conditions, he would have been convicted. No doubt in my mind."
One of the more thoughtful comments deserves additional reflection: "Your statement seemed strange to me in context of an otherwise well-balanced essay. I'd like to explore why you make this statement; why you see things this way."
They ask: "Do you really perceive that not just some Americans, but most Americans are that racist or racially biased; that they would let their racial bias/hatred over-ride the evidence brought forward by prosecutors and the defense?"
My belief is that we learn more from points of disagreement than agreement, so I want to address these thoughtful questions.
A lot of people seem to have stopped reading on the quoted passage and did not read the next comment: "It is unprovable, of course, but the impact of race in this nation is no longer 100-0. Now it's more like about 20%, just enough to change the outcome of a close case. It is a perverted sort of progress, but progress nonetheless."
What I'm saying here is that racial issues are no longer completely black and white.  We had a long history in the south of white people attacking blacks, either through lynchings meant to intimidate, racially motivated attacks for perceived slights against white or the white establishment, or outright acts of terrorism like the bombing of a black church or the killing of Medgar Evers.
Back in the day these crimes were committed, authorities would either refuse to follow through on leads or the jury would engage in the practice of jury nullification and disregard the evidence.
That is not what happened here.  In fact, one of the mistakes made by the prosecution appears that they bowed to political pressure to prosecute the case.
The bottom line is that I do not believe that the jury simply disregarded facts in this case.  What I believe, as I tried to articulate yesterday, is that the facts of the case were difficult to gain a conviction on.  The prosecution has a huge burden to prove criminal charges beyond a reasonable doubt and I believe in this case that they did not meet the burden.
So why do I believe, in a reversed situation, an African-American would get convicted?  I think we all bring into our experiences prejudices and preconceived notions.  In a moment, I will argue that this is what this case was about from the start to the finish.
But a jury evaluating an African-American, with points in question, motivations and actions, is more likely to view such actions through a more skeptical veneer than they might have Mr. Zimmerman.
In the end, I believe, as I stated, the racial bias filter is no longer all or nothing, but perhaps a variation of gray that pushes us from leaning toward acquittal to leaning toward conviction.
If you have a somewhat close call, I think there is enough bias – some of it unconscious – to sway opinion.
There are two key racial questions in the case, and the jury question is just one of them.  The other question is if Mr. Martin had been white, would Mr. Zimmerman ever have pursued him?
Here, I think the Florida Executive Director of the ACLU makes the critical points.
"The tragedy in this case is that the needless death of a 17-year old is yet another example of the deadly consequences that come from seeing the world through racial stereotypes," said Howard Simon.  "The confrontation that resulted in Trayvon Martin's death occurred because, in a neighborhood that had experienced recent burglaries, George Zimmerman saw a young Black male as a threat to his community."
It is difficult to see this discussion outside of the bounds of a racial discussion.  But the key question is how do we move beyond that discourse.
Mr. Simon offers,  "Following the verdict in the Zimmerman case, our collective task now is to hasten the movement toward racial equality and an end to racial profiling in Florida and throughout the country. It is necessary to increase not only the commitment, but the work to end the policies in our schools and in our criminal justice system that are responsible for removing people of color from school, robbing them of the opportunity for an education, arresting, incarcerating them, and destroying their future at alarmingly unjust and discriminatory rates."
He concludes: "The deadly confrontation between George Zimmerman and Trayvon Martin is a horrific reminder of the toxic mix of an armed citizenry and a society that still makes too many judgments filtered through racial stereotypes."
I agree.  In a lot of ways, this is more difficult to confront than the Medgar Evers situation or even the Rosa Parks situation, where you had clear-cut cases of racial prejudice.
How do we heal?
One of the more beautiful thoughts I saw was posted by a friend on Facebook. What if George Zimmerman had, instead of pursuing Trayvon Martin, offered him a ride home that night?
As inconceivable as things might seem at this time, one path forward might be for the Martin family to pursue reconciliation with George Zimmerman.  Imagine a victim-offender mediation session based on restorative justice principles.
Imagine them sitting down in a room, each expressing the loss and how events impacted them and then, instead of focusing on anger, dissension and bitterness, they focus on healing, moving forward and finding ways to make the world a better place.
This is a tragic situation.  One young man is dead and he did not need to be.  Regardless of whether the reasons are a crime or a series of mistakes occurred, that fact remains.
George Zimmerman will never be the same.  Whatever he is saying on the outside, this burden is going to follow him.  There is the public stigma and also the private angst.
There is a way through this, but both sides will need to embrace change that will not be easy.  But through themselves, they can heal not only themselves but the entire world.
Anyone who believes we are past race in this nation need only look at the rhetoric and discourse to know that is not true.  But we are getting closer to that day – the last steps, however, will be the most difficult.
There is a Talmudic aphorism, "Whoever saves a life, it is considered as if he saved an entire world."  It is too late for Trayvon Martin, but not too late for everyone else.
—David M. Greenwald reporting