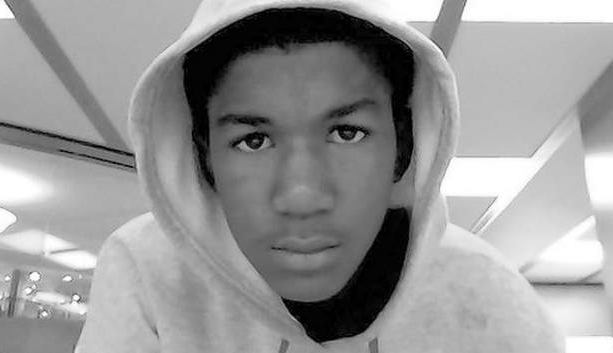 A year ago, Frontline did a report that found that the killings of black people by whites were more likely to be considered justified than the killings of white people by blacks.  The problem, however, remains: how does one measure racial bias?
As we see in the George Zimmerman trial, the question is not only difficult, but it is polarizing.
A report on July 31, 2012 in Frontline reported, "At least 20 states have laws with provisions that don't require civilians to flee from an intruder before fighting back, according to the National Conference of State Legislatures. Of those, eight states, all of them in the south, specifically use the phrasing, "Stand Your Ground." That includes Florida."
Frontline noted, "Since Martin's killer, George Zimmerman, invoked the stand-your-ground defense, these laws have been defended by gun rights groups for empowering civilians. They've also been criticized by civil rights groups for encouraging violence and being racially biased."
Fronline itself looked at a study from Texas A&M University that suggests "that laws may lead to more deaths."
According to Cheng Cheng and Mark Hoekstra, "These laws expand the legal justification for the use of lethal force in self-defense, thereby lowering the expected cost of using lethal force and increasing the expected cost of committing violent crime."
The paper finds that the laws "do not deter burglary, robbery, or aggravated assault."  However, they do "lead to a statistically significant 8 percent net increase in the number of reported murders and non-negligent manslaughters."
That ends up being an additional 600 homicides per year in the states that have enacted such laws.
The study analyzes FBI crime data from 2000-2009.  The results are not completely definitive here as they could mean that more people use lethal force in self-defense or that such situations are more likely to escalate to the use of violence in states with those laws.
"Regardless,"  the study said, "the results indicate that a primary consequence of strengthening self-defense law is increased homicide."
But measuring racial bias is a difficult and often confounding exercise.
Frontline reports, "John Roman, a senior fellow at the Urban Institute's Justice Policy Center, recently conducted a study examining racial disparity using FBI data on 43,500 homicides from 2005 to 2009, the most recent years for which data was available. He sifted out only the killings in which there was a single shooter and a single victim, both of whom were strangers to each other – narrowing the pool to about 5,000 homicides."
Frontline notes, "And Roman looked specifically at 'justified' homicides, which as defined by the FBI, are when police determine a private citizen has killed someone who is committing a felony, such as attempted murder, rape or armed robbery."
He found that "the killings of black people by whites were more likely to be considered justified than the killings of white people by blacks."
But that analysis did not compare Stand Your Ground states to those without the law.
Frontline reported, "At FRONTLINE's request, Roman analyzed the pool of 43,500 homicides by race in states with Stand Your Ground laws* and those without them. Because he wanted to control for multiple variables – the races of the victim and the shooter, whether they were strangers, whether they involved a firearm and whether the murders were in Stand Your Ground states – Roman used a technique known as regression analysis, which is a statistical tool to analyze the relationship between different pieces of data."
They report, "Using this analysis, Roman found that a greater number of homicides were found justified in Stand Your Ground states in all racial combinations, a result he believes is because those states yielded more killings overall."
In addition, "Roman also found that Stand Your Ground laws tend to track the existing racial disparities in homicide convictions across the U.S. – with one significant exception: Whites who kill blacks in Stand Your Ground states are far more likely to be found justified in their killings."
"In non-Stand Your Ground states, whites are 250 percent more likely to be found justified in killing a black person than a white person who kills another white person; in Stand Your Ground states, that number jumps to 354 percent."
That is precisely what the end result was in Florida – though we did not know that at the time this report was written.
However, the figures do not prove bias.  The data only show correlation, not causation.  Moreover, as Professor Roman pointed out,  they do not show the circumstances behind the killings.
Writes Frontline, "There are far fewer white-on-black shootings in the FBI data – only 25 total in both the Stand Your Ground and non-Stand Your Ground states. In fact, the small sample size is one of the reasons Roman conducted a regression analysis, which determines the statistical likelihood of whether the killings will be found justifiable."
In addition, they point out, "Whether a homicide is ruled justifiable only tells part of the story. Stand Your Ground laws can be applied at multiple points during an investigation.
"In Florida, for example, if a shooter invokes the Stand Your Ground law, police can determine whether to make an arrest when they arrive on the scene. If they do arrest him, the suspect then appears before a judge who determines whether Stand Your Ground applies to the case. If it does, the prosecutor then decides whether to go to court."
Frontline reported last year, "The U.S. Commission on Civil Rights announced last month that it would investigate concerns about racial bias in the law's application."
Michael Yaki, the commissioner leading the probe, said in an email to Frontline "that he wasn't surprised by Roman's findings." "It reinforces even more the need for a comprehensive investigation," he said.
He added: "What the [commission] will do is more complete, more thorough, and ultimately aimed at determining whether SYG statutes by their nature, enforcement, or application, create opportunities for racial bias to enter into the system."
Frontline reported, "Yaki said he planned to examine a handful of states that have enacted Stand Your Ground laws, most likely including Florida. His study should take at least a year."
There are, of course, a number of different points where racial bias might enter the Trayvon Martin picture.  The first question is whether George Zimmerman would have focused on Trayvon Martin if Trayvon Martin were white.
The second, which focuses more closely on the question that the study attempts to resolve, is whether the jury would still reach the same verdict.  That is the more difficult question to answer.
We now know what the jury thought.
Anderson Cooper interviewed one juror.  He asked, "Do you feel that George Zimmerman racially profiled Trayvon Martin? Do you think race played a role in his decision, his view of Trayvon Martin as suspicious?"
The juror responded, "I don't think he did. I think just circumstances caused George to think that he might be a robber, or trying to do something bad in the neighborhood because of all that had gone on previously. There were unbelievable, a number of robberies in the neighborhood."
When Mr. Cooper added, "So you don't believe race played a role in this case?"
The juror responded, "I don't think it did. I think if there was another person, Spanish, white, Asian, if they came in the same situation where Trayvon was, I think George would have reacted the exact same way."
Some have suggested this confirms that the matter was "not about race."
Of course, it does no such thing.  That is the juror's opinion, but in a way it is an expression of her own unconscious perceptions and as such it merely acts as confirmatory evidence, and perhaps an ad hoc rationalization, justifying the juror's decision in her own mind.  And, of course, it does not answer the bigger question as to whether the jury was swayed by its own unconscious biases.
—David M. Greenwald reporting