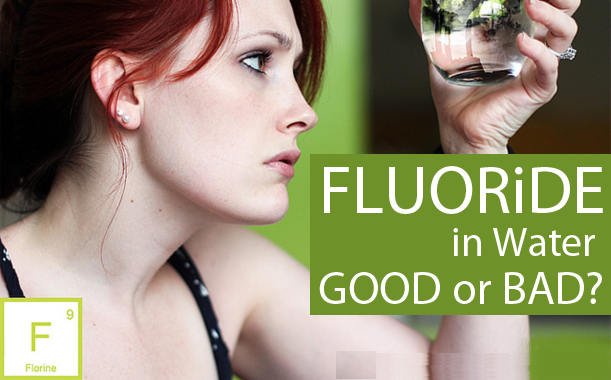 In an op-ed this weekend, Dr. Michael Wilkes asks whether "a few (can) still block a benefit for the many?"  At first, it seems like an odd question.
Dr. Wilkes, after all, is an expert in public health.  He is a researcher, a professor of medicine and public health at UC Davis, and he chairs the Yolo County Heath Council.
His question caused me to pause and think for a second.  In many ways, we have an odd government.  We have a judicial system where guilt and innocence, just by way of one example, is not determined by the professionals who practice law, but by the layman who are supposed to take the evidence, the meager instruction on the law contained in jury instructions, and render what is often life-altering decisions on guilt and innocence.
This becomes more awkward when you have a true expert – a doctor, a forensic pathologist – attempting to explain complex scientific and medical theories to a judge who acknowledges that chemistry is a weakness – and yet at the end of the day, the person who fails to understand chemistry is expected somehow to direct others to fairly apply the law to a given set of facts.
As it turns out, as strange as this sounds to someone really thinking about the implications of such a systemic structure and its consequences for guilt and innocence, it is even more strange to think that this is, in fact, how public policy is made everywhere.
Even more strange, however, is the fact that most people at the end of the day prefer this arrangement because, while doctors and public health officials may be experts on the issue of public health, public policy is necessarily the weighing of competing interests and considerations.
Most levels of government from the county on up have health department, or advisory positions that do research and make recommendations to elected bodies, who then make the law.  However, these health agencies, whether it is the County Health Department or the CDC, do not make laws.  That is left to the politicians.
That is, in fact, how most of us, most of the time, want it.  Elected officials are charged with creating laws and public policy and they have to take into account costs, budgets, and of course politics.  But in a way it's strange.
That is still strange.  After all and with all due respect, if my tooth hurts, I am not going to go to Joe Krovoza or Brett Lee to have it treated.  I'm going to my local dentist.  And yet, when it comes to public health, it is Joe Krovoza and Brett Lee who get to make the final call on fluoridation.
In part, that may be due to the populist roots of the foundation of this nation – the idea that we actually have a fair amount of distrust for experts and science itself.  If we want to argue that the science on fluoridation is unsettled, do we really want a body of elected officials to be the ones to arbitrate between competing scholarly papers on concepts ranging from statistical analysis to complex medical findings that most do not understand?
And yet, that is exactly what we are asking our council to do, and not just in this area, but in this area the disconnect is greatest.
Michael Wilkes puts forward a powerful argument.  He starts with the history of public health and makes a remarkable argument,  that the success story of public health has been less about doctors curing diseases, and more about public health remedies.
He writes, "Although the skills of surgeons and cardiologists are amazing, and have helped a few people enormously, they have contributed relatively little to the overall life expectancy in America."
Instead, he argues, "increases in life expectancy have been primarily attributed to sanitation, diet improvement, water purification, transportation improvements and, of course, immunizations. Americans live more than twice as long as our colonial forbears."
These changes have not come without struggle.  He notes, "Unfortunately, not all Americans have benefited equally from public health or medicine, including women, people of color, the poor and those in rural areas."
He recounts a smallpox epidemic in 1900 Milwaukee and argued, "Smallpox was a preventable disease but no one was willing to take the steps to prevent its spread."
The efforts of Walter Kempster, a public health physician, stand  out as he took on smallpox with gusto, and also created Milwaukee on the verge of a "civil war" with the community divided between those who wished to stop the disease and those who he wrote, werer "not wanting to be inconvenienced."
Dr. Wilkes writes, "Kempster hired extra physicians to launch a required immunization program, he forcibly isolated infected persons by placing them in an isolation hospital, and he imposed strict quarantines for those allowed to remain in their own homes."
That is a lot of power to put into the hands of a non-elected official.  The wealthy and politically connected did not take kindly to the intrusion, "claiming these steps were against their liberties and their rights as Americans. Stone-throwing crowds protested and homes were barricaded so people could not be removed. Thugs threw scalding water at horses pulling ambulances so the infected could not be moved. Many attempts were made to both close the health department and fire Kempster."
But he writes, "Kempster held strong in a severely divided city. Eighteen months later, health came to Milwaukee and Kempster's approach was vindicated."
Left unquestioned here is whether allowing doctors and public health officials to make calls that limit personal liberties is the best course of action.
From his perspective, it seems an easy call.
He writes, "Fifty years later, infections were being treated with amazing antibiotics, but the huge decline of these deadly diseases started 80 years earlier as a result of important public health interventions that required restrictions on human behaviors and limited personal liberties."
He describes confining of one to one's home an inconvenience, but as science continues to advance and evolve, it becomes clear that the issue of health versus liberty will continue to conflict.
Writes Dr. Wilkes, "As we cured acute illnesses, what emerged to take their place were chronic illness like diabetes, cancer, alcoholism and tooth decay. They also required public health interventions."
That is one of the key questions that faces us moving into the future.
It becomes clear where Dr. Wilkes resides in this debate.
"In many areas, the United States lagged, and still lags, behind most other developed nations," he writes. "The reasons for this are complex, but are rooted in the disparities in our health care and our inability to place the health of the public above the personal liberties of a few."
But how far are we willing to go?  New York, for instance, drew the ire of many by banning sugar-filled soda.
City attorneys in New York, for example, are attempting to get an appeals court to reinstate the mayor's soda ban.
In a story from mid-June, the New York Daily News reported that "the Health Department released a shocking report about the deadly toll exacted by diabetes in the five boroughs. As obesity has risen in the city – driven in no small part by soda consumption – deaths linked to diabetes have soared."
The paper goes on to note, "The disease claimed a record 5,695 New Yorkers in 2011, one death every hour and a half, or 16 a day. Equally frightening, the proportion of diabetes-related deaths nearly doubled to 11% from 1990 to 2011."
The paper adds, "Numbers like those are the reason the Board of Health voted to bar sales of most sugared drinks bigger than 16 ounces by establishments that are regulated by the department. The limitation was also grounded in well-established findings that the more soda people consume, the higher their chances of obesity, along with the likelihood of diabetes and conditions like heart disease."
In this case, the public health officials got the backing from the politicians, but at great political costs.  Around the country, many recoiled at the idea that the government should make this call even as public health is a top priority and this is not simply a matter of health, but a budgetary matter as diseases like diabetes take a huge toll not just on health, but on public budgets.
This is clearly just one example of difficult public policy decisions that will have to be made in the next twenty years.
And so it becomes clear that, while doctors and public health officials may be the experts on public health issues, it is left to the politicians to weigh between public health and civil liberties.
Unfortunately, when we see a public strongly divided, we will see politicians struggling to find the middle course that can move us forward in a way that will not blow back on them.  The politicians will invariably choose the easy way out.
The fifty-year battle on public water fluoridation in Davis bears this out.  Even in a highly-educated city, it seems that there is a strong enough anti-intellectual current that distrusts public health officials to derail well-intentioned efforts to promote public health.
As I have written before, I fully expect that the council will punt on the issue of fluoridation.  The only real question is whether they can find a middle ground that protects the public health, while still preserving the perception of civil liberties.
—David M. Greenwald reporting