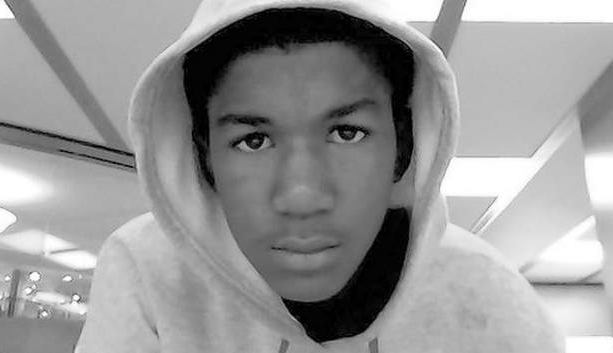 This is the column that I really do not want to write, but sometimes in this business, you have to do things you don't want to do.  You see, 11 years ago today, I made the best decision of my life – I married the love of my life, Cecilia.  Little did I realize what the bonds of marriage would bring in the next 11 years.
Last night, I took my family to our favorite restaurant in Mendocino, Ravens', out of cellular range.  When we got back into cellular range, I got a bevy of alerts on the acquittal of George Zimmerman.  I spent an hour or so reading my Facebook and Twitter feeds – anger and outrage.  Some people were resigned, some were ready to take up action.
I figure today is a day I get a not-so-rare opportunity to anger every single reader's sensibilities.  The problem is that, while I am not a lawyer, after monitoring cases for three and a half years, I have started to think like a lawyer.
While I understand the outrage of my friends in this case, I do not share it with them about the verdict.  Nevertheless, those of you who believe this is the right verdict need to understand something – there is no joy here in this case.
A young man named Trayvon Martin, who was just starting out in life, is dead.  He didn't need to die.  That is both tragic and sad.  George Zimmerman's life will never be the same.  He has been tried and convicted by huge swaths of the public.  That is both tragic and sad.
Nothing in this verdict takes away from that tragedy and a guilty verdict would not bring Trayvon back, and despite what everyone would think, it would not bring closure to the Martin family other than for a brief moment.
The defense attorneys, whose opinions I have read and trust, never believed that Mr. Zimmerman would be found guilty of second degree murder.  I agreed.  I didn't see this as a murder case.  For all of the mistakes that Mr. Zimmerman made – and he made a ton that night – I never saw the true intent to kill with malice that would be required for a murder conviction.
I believed there was a good possibility that it would end up a compromise with a manslaughter conviction.
"The question comes down to who started the fight and whether Zimmerman was acting in self-defense," George Washington University Law Professor Jonathan Turley writes.  "Various witnesses said that Martin was on top of Zimmerman and said that they believed that Zimmerman was the man calling for help. Zimmerman had injuries. Not serious injuries but injuries to his head from the struggle. Does that mean that he was clearly the victim? No. It does create added doubt on the question of the use of lethal force."
Do juries make mistakes?  All of the time, but in this case, I think the jury probably knows this case better than the pundits.  Frankly, as I wrote yesterday, some should be ashamed of the things they said on the air, where others could hear them.
In a way, yesterday was a great day in America.  Let me explain before you throw me down the stairs.  The media and much of the public had tried, convicted and executed Mr. Zimmerman without trial and before the facts were known.
But the system of justice prevailed and a jury was able to look at the facts and determine that there was insufficient evidence to convict Mr. Zimmerman of a crime.  And that's what I think this verdict is – it is not an exoneration of him, but the facts could not support conviction and in this nation you are innocent until you are proven guilty.
That said, this will anger the other side of the aisle.  There is no doubt – none – zero – zilch – that if the roles were reversed here, the verdict would have been different.  Had Trayvon Martin killed George Zimmerman under the exact same conditions, he would have been convicted.  No doubt in my mind.
I absolutely believe that race matters.  That doesn't mean I think that Mr. Zimmerman was acquitted because he was white.  I think he was acquitted because the jury could not find evidence beyond a reasonable doubt to convict him.  However, with the reversal of race, the burden shifts slightly and evidence that the jury viewed in one light would have swayed them just enough to convict.
It is unprovable, of course, but the impact of race in this nation is no longer 100-0.  Now it's more like about 20%, just enough to change the outcome of a close case.  It is a perverted sort of progress, but progress nonetheless.
Of course, no case is complete in this country without the inevitable fumble by prosecutors.  So we get the story that the employee at the Florida State Attorney's Office who testified that prosecutors withheld evidence from the defense – a Brady violation – has been fired.
So the prosecutor's office commits an alleged Brady violation and then fires the whistleblower.  How nice.
CNN reports, "In a six-page dismissal letter, the State Attorney's Office, Fourth Judicial Circuit, blasted Kruidbos' assertions and motivations. Managing Director Cheryl R. Peek accused Kruidbos of having erased data from a laptop in violation of the Public Records Law and derided his concern about being held liable as 'feigned and spurious' and 'nothing more than shameful manipulation in a shallow, but obvious, attempt to cloak yourself in the protection of the whistleblower law.' "
She concluded, "Because of your deliberate, willful and unscrupulous actions, you can never again be trusted to step foot in this office. Your have left us with no choice but to terminate your employment."
I have seen a number of my conservative friends post on this outrage – all I can say is welcome to the club and understand that this is unfortunately all too standard a practice.
Legal reaction from Florida seems to believe that the verdict was the correct one.  It is difficult to judge from across the country, in part because Florida law is vastly different with regard to self-defense.
So I found these opinions helpful, as printed in the Miami Herald.
"Justifiable use of force is one of the most difficult areas of the law," Florida State Attorney Angela Corey acknowledged Saturday after Zimmerman's acquittal. "Make no mistake, Trayvon Martin had every right to be on the premises as did George Zimmerman … that's what makes this case unique."
Jude M. Faccidomo, the former president of Miami's Florida Association of Criminal Defense Lawyers, said the jury clearly believed in the right to self-defense: "Especially when cases are so gray, like this one was, self-defense really resonates because people can associate with being afraid."
"After seeing the quality of the evidence presented by the state, the diversity of the jury really didn't matter in the end," said Larry Handfield, a prominent African-American Miami criminal defense lawyer. "But it would have helped the community in giving more credibility to the decision to acquit Zimmerman."
Another interesting point comes from a Miami defense attorney who said that the closing arguments offered a role reversal for prosecutors and the defense.
"The initial summation by the prosecution was what you see many times from defense lawyers – passionate and trying to poke holes or raise doubts in Zimmerman's version of events," he said. "On the other hand, the defense accepted the burden of proof and methodically and dispassionately went through the evidence and the elements, much like a prosecutor would normally proceed."
The acquittal vindicated O'Mara's strategy. He not only maintained that the state hadn't proven its case beyond a reasonable doubt, but riskily admitted he wanted to take on the "burden" of proving his client's "absolute innocence." He even wished, half-playfully, that the verdict form has a check box for "completely innocent."
The report notes, "Under the law, the defense has no burden to prove anything. Only prosecutors must prove a case, beyond a reasonable doubt."
"I really like the strategy," Markus said. "Many times, cases come down to whether you can show the jury that you really believe in your client. What better way to do that than to tell the jury that you aren't relying on burdens of proof but instead that you believe he is innocent?"
Whether you are angry at the verdict or you believe this is justice, remember one thing at the end of the day – a young man is dead and he didn't have to be.  George Zimmerman may have walked out of court a free man but his life will never be the same.
There is no justice in this case.  Cases like these make me wonder if there isn't a better approach.  It would be interesting to see how a victim-offender mediation would work out.  Not now when emotions are raw, but some day.  Maybe both sides can get a little bit back from what they have lost.
—David M. Greenwald reporting