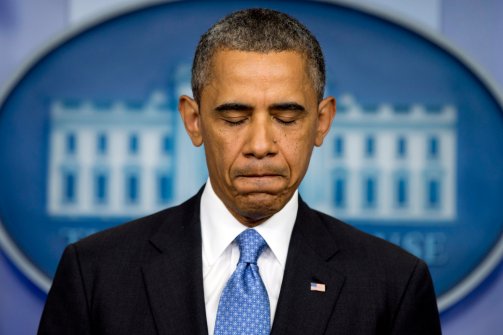 In the movie Remember the Titans, the fictionalized account of a true story about the integration of a football team in early 1970s in Virginia, the football coach in an effort to forge unity brought his players to the site of Gettysburg to remind them that the struggles that they faced that day were not new, and had old and bloody antecedents.
Forty years later, we have made much progress in the battle for racial and social equality; however, we have recent reminders, that race remains as polarizing and salient an issue as it perhaps ever was, even if the form of that polarizing continues to evolve.
I note the remark of a young African American UC Davis graduate from earlier this week, "If I had a penny for every time I've come across someone who thought racism (institutionalized or otherwise) was over with I'd be rich."
Despite these struggles, we have made progress and spirit echoes by President Obama this week has both been praised, scrutinized, and criticized alike.
It was easy for critics to pounce when the President stated that he could have been Trayvon Martin.  But at the same time, conservatives criticizing the President for doing what he so rarely does, articulate for us all what it is like to not be part of the majority, miss that he has the opportunity to offer both a unique perspective and a role model as a way forward.
People wont to jump on the President's case (and I have had a number of criticisms of his Presidency) should note some of the things he did not do.  First, he did not undermine the judicial process by second guessing the verdict.
When the President said, "when Trayvon Martin was first shot I said that this could have been my son.  Another way of saying that is Trayvon Martin could have been me 35 years ago."
This is the reality that every African American has to deal with in our society – prospect of being treated not because of their actions but regarded with suspicion because of the color of their skin and the location of their whereabouts.
In our own community, I have met professionals, professors, students, and working class people all of whom share the same skin color and common experiences of prejudice.  Those who defend racial profiling due to proximity of crime, need to remember that the root of the word prejudice is to pre-judge before getting all of the facts.
So here we have the President of the United States articulating what it is like to be racially profiled.  He said, "There are very few African American men in this country who haven't had the experience of being followed when they were shopping in a department store.  That includes me.  There are very few African American men who haven't had the experience of walking across the street and hearing the locks click on the doors of cars."
He continued: "There are very few African Americans who haven't had the experience of getting on an elevator and a woman clutching her purse nervously and holding her breath until she had a chance to get off.  That happens often."
I have written about the importance of the symbolic value of an African-American prejudice, but have been disappointed that President Obama, perhaps rightly, does not want to be the African-American President, but rather just wants to be the President.
But we needed to hear this because this is what too many of the people in our community have to go through on a daily basis.
Better yet from my perspective is that the President went further than this stating, "The African American community is also knowledgeable that there is a history of racial disparities in the application of our criminal laws — everything from the death penalty to enforcement of our drug laws.  And that ends up having an impact in terms of how people interpret the case."
Part of the problem that many people have is that they have not walked in the shoes of others and in many ways they cannot fathom how these things begin to build over time.
If you are wronged once, you can turn the other cheek.  But when things happen over and over and over again, they become a daily part of life, not only does it become impossible to ignore it becomes your worldview.
I hear in the white community all of the time, why African Americans turn everything into a race issue.  That is because for white people, it is easy to see incidents in isolation for what they are.  However, when race is the dominant issue in your life every single day, it is only natural that you begin to see the world through the issue of race.
The President goes further – he also acknowledges the 800 pound gorilla in the room when he says, "this isn't to say that the African American community is naïve about the fact that African American young men are disproportionately involved in the criminal justice system; that they're disproportionately both victims and perpetrators of violence."
At the same time, he can articulate the concern of those in the black community when he states, "It's not to make excuses for that fact — although black folks do interpret the reasons for that in a historical context.  They understand that some of the violence that takes place in poor black neighborhoods around the country is born out of a very violent past in this country, and that the poverty and dysfunction that we see in those communities can be traced to a very difficult history."
This is the legacy that we have to confront if we want to be able to claim that racism really is a thing in the past.
The President, I think rather brilliantly articulates the tension between two very valid worldviews – the world view that the African American male are both victims and perpetrators in this dilemma.
"I think the African American community is also not naïve in understanding that, statistically, somebody like Trayvon Martin was statistically more likely to be shot by a peer than he was by somebody else.  So folks understand the challenges that exist for African American boys," he said.  "But they get frustrated, I think, if they feel that there's no context for it and that context is being denied. And that all contributes I think to a sense that if a white male teen was involved in the same kind of scenario, that, from top to bottom, both the outcome and the aftermath might have been different."
If the President is dividing us along racial lines here I don't see it.  I seem him articulating the frustrations of the African American community in ways that have never been done before by a President.  At the same time he is not blind to the problems and the challenges within the community either.
I don't see where the criticism comes from articulating by some on Twitter for instance stating, "He is truly trying to tear our country apart."
I see the opposite.  The country is already divided on this, the President is merely pointing out that historical perspective is necessary to understand the emotions that drive this political debate.
If anything, those of us on the left believe that the President has been too timid in addressing the issue of race and did not go far enough in his speech.  Given the inevitable backlash though, I think the President articulated the critical problems without drilling deeper.
Michelle Alexander in her essay on "Why America Treats Black Men as Undercastes" published in Time Magazine takes the debate a bit further writing, "One of the reasons that Trayvon Martin's tragic death resonated so powerfully with millions of people of color, black and brown men in particular, is that it was one of those rare situations in this so-called era of colorblindness when suddenly the curtain was pulled back. All the usual rationalizations for routinely treating young black men as problems and up to no good, were stripped away."
Following her new Jim Crow thesis she writes, "Our criminal-justice system has for decades been infected with a mind-set that views black boys and men in particular as a problem to be dealt with, managed and controlled. This mind-set has fueled a brutal war on drugs, a get-tough movement and a prison-building boom unprecedented in world history."
"Today, millions of people of color are stopped, interrogated and frisked as they are walking to school, driving to church or heading home from the store," she continues.  "The overwhelming majority were black and brown men who were innocent of any crime or infraction. Their mere existence was cause for concern, just as the sight of Trayvon Martin walking leisurely through his own neighborhood was enough to make George Zimmerman call the police."
How do we begin to address these problems without discussing race?  The war on drugs is good case study because the argument that the reason for the higher rate of black incarceration gets stripped away.
"Studies have consistently shown that people of color are no more likely to use or sell illegal drugs than whites, yet black people have been arrested and incarcerated at grossly disproportionate rates during the 40-year-old war on drugs," Ms. Alexander writes. "If people who abuse illegal drugs were viewed as people who have real problems–rather than people who are problems–then drug treatment would be the obvious and rational response rather than putting people struggling with addiction in cages, treating them like animals and stamping them with a lifelong badge of inferiority."
Further complicating the problem is that once in prison, it makes it difficult or impossible to get a good job.  Requirements for marking the box as a convicted felon act as a barrier to future employment.
"Once released from prison, most people find that their punishment is far from over. Felons are typically stripped of the very rights supposedly won in the civil rights movement, including the right to vote, the right to serve on juries and the right to be free of legal discrimination in employment, housing, access to education and public benefits. They're relegated to a permanent undercaste," she argues. "Unable to find work or housing, most wind up back in prison within a few years. Black men with criminal records are the most severely disadvantaged group in the labor market. In some places, more than 50% of people are in this demographic."
In my view, President Obama did a very good job of articulating the problem and the frustrations of the African American community.  To the extent to which there was criticism and backlash, in part this is due to politics and the partisan polarization of our time and in part this is due to the fact that a segment of the population simply wants to believe that racism is over and somehow believes any mention or discussion of it is bad.
The Zimmerman-Martin incident should remind us that these divisions are alive and well.  Those who want to blame media coverage for fanning the flames, should remember, if there were no flames to fan, the media would just be blowing hot air.  Clearly that is not the case.
—David M. Greenwald reporting