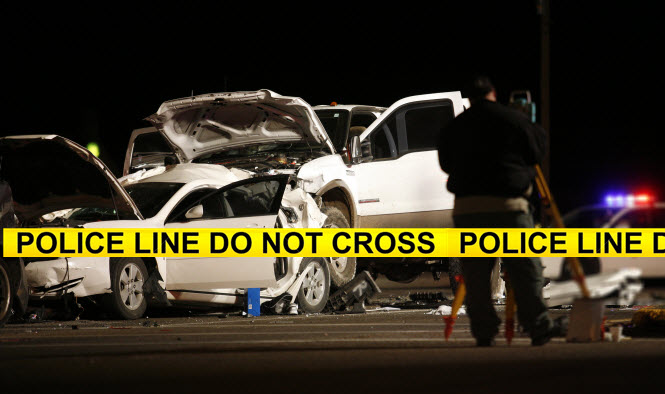 There was a time when DUI convictions, even for accidents that caused the deaths of innocents, were given small prison terms, virtual slaps on the wrist.  One of the great success stories has been the rise of the power of the MADD (Mothers Against Drunk Driving) lobby.  In this county, even accidents not involving alcohol have been treated at times as vehicular manslaughter.
A few years ago we saw a case before Judge Fall, where an elderly woman driving in a parking lot was given gross vehicular manslaughter when she killed a pedestrian.  In a more recent case, Judge Mock in a court trial ruled that ten seconds of inattentiveness by the driver of a delivery truck that slammed into stopped traffic on I-5 warranted vehicular manslaughter, but without the gross negligence component.
That turns us to the case of Ryan Baird, a 2007 graduate of Davis High School.  The Vanguard covered the trial back in May.  It is a tragic story where four young men were celebrating a friend's 21st birthday, which ended in a tragedy that left one man dead and the birthday boy in a coma with severe brain damage, while a third man suffered broken bones that required surgery.
According to the DA's press release, Mr. Baird and the other men had all been drinking heavily.  They got into his vehicle and entered I-5 at Main Street in Woodland, exiting at County Road 102, "where it was calculated that he was traveling between 79 to 94 miles per hour before locking his brakes and launching his car off the side of the road, rolling the car numerous times."
One of the victims would testify that he didn't even need to get on the highway.
He would be charged and convicted of second degree murder on top of other charges and, last week, he received the sentence of 23 years to life.
There are factors here in aggravation and mitigation.  First, this was Mr. Baird's third driving under the influence conviction, and the second time it led to a collision as the result of driving under the influence.
His blood alcohol level was .18 and they found the presence of marijuana in his blood, though no one could be sure that he was under the influence of marijuana.
More critically, Mr. Baird "had been warned and acknowledged of the fact that driving under the influence was dangerous to human life when he pled no contest in each of his two prior convictions."
The DA writes, "Baird had been subject to alcohol education classes and the study guide from those classes was retrieved from the wreckage of his car, along with a hand written statement within the study guide written prior to this crash expressing the fact that he knew that driving under the influence is dangerous to human life and could cause death."
During his trial, Judge Janet Gaard instructed the jury that his previous DUI convictions could be used to show implied malice or gross negligence.
The MAIT (Major Accident Investigation Team) investigator testified that, based on the speed analysis, the calculated speed before the car became airborne was about 71 mph, but at the time he hit the brakes and the wheels locked, the estimate of the speed was around 89 mph.
As bad as these facts are, there are other factors that need to be taken into account.
First, his friends knew he was drinking – in fact they were all drinking themselves.  They entered the car willingly.  And finally, they failed to wear their seatbelts – something that the DA does not state in his press release, but that is clear when it states that all three victims were ejected.
Had Mr. Baird hit another vehicle and injured effective innocent bystanders, that would be one thing.  But these individuals were well aware of his condition and knew the risks.
In arguing for second degree murder, Deputy DA Amanda Zambor argued that second degree murder required committing an intentional act and when Mr. Baird deliberately disregarded the natural and probable consequences of his actions, he got into the car and his driving was not an accident.
He deliberately disregarded all warnings, prior convictions and his DUI education – where he had enrolled in an alcohol education program and had a restricted driver's license that only allowed him to drive to work and classes.
Once the jury came back with a finding of guilty for second degree murder, the life sentence was automatic.
Judge Gaard at sentencing said that she did not have the authority to avoid the life sentence, but also added that, even if she did, she wouldn't, because of his decision to drive and his two prior DUIs.
This case challenges us on the difference between utter stupidity and malice.  Our general belief is that life sentences should be reserved for the truly dangerous, not just the incessantly stupid.
Mr. Baird is young and dumb, and there is no effort to diminish the gravity of what he has done.  Still, in a more ideal situation, his punishment would be more appropriate at a lengthy prison sentence and then a restorative justice process to make amends for his terrible decisions that have cost people their lives.
Mr. Baird was warned and disregarded the warning, and as a result the lives of four young men are forever altered, as well as those who have been touched by those lives.
There is a cure for being young and dumb, and it is time.  The parole board will ultimately weigh Mr. Baird's fate, 23 years or so from now, when he becomes eligible for parole.  He will still be a relatively young man at that point, and what he does with his life depends heavily on how he chooses to respond to this horrific incident.
—David M. Greenwald reporting