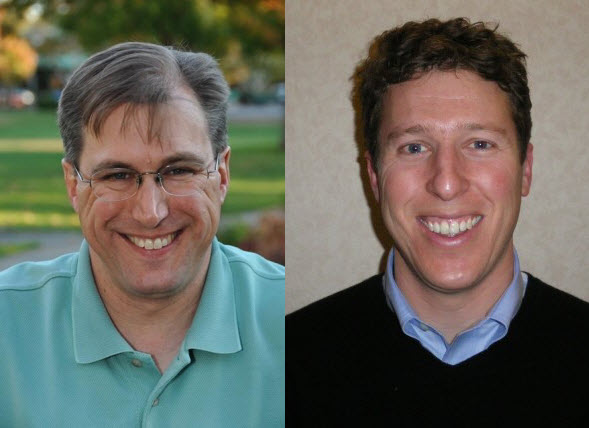 The first test of the viability of anyone's candidacy is the first reporting period, and while there is a long way to go and things will change, one thing is clear from the first filing: Joe Krovoza is a serious and viable challenger for the State Assembly District seat vacated by Mariko Yamada who is termed out after six years.
The Krovoza campaign amassed $118,161.62 in contributions from the January 1 to June 30 period.  Davis Mayor Pro Tem Dan Wolk was second with $49,856.62.  Napa County Planning Commission and District Representative to Noreen Evans, Matt Pope, amassed about $20,000 and neither Bill Dodd nor Anthony Farrington reported any contributions.
District 4 includes all of Napa and Lake counties, and parts of Sonoma, Colusa, Solano, and Yolo counties.
"I am humbled and heartened by the hundreds of supporters who have responded so quickly and enthusiastically to my candidacy," said Mr. Krovoza. "This early support sets a solid foundation for my campaign as we move forward."
Joe Krovoza raised over $100,000 from over 300 individual contributors from mid-May to the end of June.
"Krovoza has a long history of public service and volunteerism, beginning with his role as a community college trustee while a student and including seven years on the California Student Aid Commission.  Krovoza first moved to Davis in 1991 to attend law school at UC Davis and raise his family," said a release.
"He has served on the Davis City Council since 2010 and as mayor for the past two and a half years.    Krovoza has led major moves toward long-term fiscal sustainability and reexaminations of how the city can best deliver services to its citizens. Krovoza works at the UC Davis Institute of Transportation Studies and Energy Efficiency Center where he is Senior Director for Development and External Relations," the statement continued.
Will Arnold, Dan Wolk's campaign manager, told the Vanguard on Wednesday, "Dan launched his campaign for Assembly on June 15 and, in the following two weeks, he raised an impressive $50,000. We have been amazed by the level of support the campaign has received thus far, evidenced both by the funds Dan was able to raise in such a short time, and by his growing list of campaign endorsers from throughout the district. This is exactly the start we hoped for."
—David M. Greenwald reporting
Krovoza Contributions Over $250
| | | |
| --- | --- | --- |
| NAME OF CONTRIBUTOR | CITY | AMOUNT |
| ANN EASTMAN | BERKELEY | $4,100.00 |
| BETTY A. DOLE | DAVIS | $4,100.00 |
| BILL IMADA | WEST HOLLYWOOD | $4,100.00 |
| JAMES EASTMAN | BERKELEY | $4,100.00 |
| RICHARD A. DOLE | DAVIS | $4,100.00 |
| LORI D. KATSCH | DAVIS | $2,500.00 |
| ROBERT S. EPSTEIN | BERKELEY | $2,500.00 |
| SUNWEST WILD RICE COMPANY, INC. | WINTERS | $2,500.00 |
| ANDREW F. BURKE | DAVIS | $2,000.00 |
| CHARLES P. TYSON | DAVIS | $1,500.00 |
| JOHN DICKINSON | BERKELEY | $1,500.00 |
| UNIVERSITY IMPORTS AUTOMOTIVE | DAVIS | $1,500.00 |
| ALAN E. PRYOR | DAVIS | $1,000.00 |
| ANDREW HARGADON | DAVIS | $1,000.00 |
| ARQ INTERNATIONAL GROUP | SACRAMENTO | $1,000.00 |
| CC YIN | VACAVILLE | $1,000.00 |
| CINDY E. ANDERSON | DAVIS | $1,000.00 |
| DANIEL OHANLON | DAVIS | $1,000.00 |
| ELIZABETH OHANLON | DAVIS | $1,000.00 |
| JIM GRAY | DAVIS | $1,000.00 |
| JOANNE ENGEBRECHT | DAVIS | $1,000.00 |
| JOANNE ENGEBRECHT | DAVIS | $1,000.00 |
| JOHN PICKEREL | WINTERS | $1,000.00 |
| LAURA PAGE KENNEDY | WASHINGTON | $1,000.00 |
| LESLIE Q. HUNTER | DAVIS | $1,000.00 |
| LORENZO DI BONAVENTURA | LOS ANGELES | $1,000.00 |
| MARY DE WIT | DAVIS | $1,000.00 |
| MICHAEL A. VORHAUS | LOS ANGELES | $1,000.00 |
| MICHAEL A. VORHAUS | LOS ANGELES | $1,000.00 |
| MONT HUBBARD | DAVIS | $1,000.00 |
| RICHARD THOMPSON | MENLO PARK | $1,000.00 |
| SANDRA BERG | LOS ANGELES | $1,000.00 |
| SCOTT GARTNER | STATE COLLEGE | $1,000.00 |
| WILLIAM JULIAN II | DAVIS | $1,000.00 |
| WINSTON KO | DAVIS | $1,000.00 |
| ZHENPING WANG | ELK GROVE | $1,000.00 |
| ROYAL GUEST HOTELS, INC. | DAVIS | $500.50 |
| ALLEN BARNES | DAVIS | $500.00 |
| BRODIE HAMILTON | DAVIS | $500.00 |
| CAMERON ELDRED | HANOVER | $500.00 |
| CATHERINE SCHWARZBACH | PLACERVILLE | $500.00 |
| CHARLES LILLARD | WOODLAND | $500.00 |
| COBY KING | CANOGA PARK | $500.00 |
| CYNTHIA JO RUFF DBA NORCAL LAND | DAVIS | $500.00 |
| DAVID BUNCH | DAVIS | $500.00 |
| DAVID Y. TANG | DAVIS | $500.00 |
| DELLA THOMPSON | DAVIS | $500.00 |
| DENNIS BURKE | RIVERSIDE | $500.00 |
| F. MARK BRALY | DAVIS | $500.00 |
| GARRICK CHANG | DAVIS | $500.00 |
| HARBINDER GILL | SACRAMENTO | $500.00 |
| HOLLY DOREMUS | DAVIS | $500.00 |
| JACQUELINE CLEMENS | DAVIS | $500.00 |
| JAMIE B. MADISON | WINTERS | $500.00 |
| JANET KROVOZA | DAVIS | $500.00 |
| JEROME J. SURAN | DAVIS | $500.00 |
| JODI LIEDERMAN | DAVIS | $500.00 |
| JOHN OTT | DAVIS | $500.00 |
| JONATHAN PERLMAN | DAVIS | $500.00 |
| JOSE GOIN | DAVIS | $500.00 |
| JOSEPH DEULLOA | DAVIS | $500.00 |
| JUDITH E. MOORES | DAVIS | $500.00 |
| LISA YAMAUCHI | DAVIS | $500.00 |
| MALEK BAROODY | DAVIS | $500.00 |
| MANUEL CARBAHAL | DAVIS | $500.00 |
| MARILYN A. MOYLE | DAVIS | $500.00 |
| MICHAEL MCCOY | WINTERS | $500.00 |
| MICHAEL MCCOY | WINTERS | $500.00 |
| MICHAEL O'BRIEN | DAVIS | $500.00 |
| MOHINI JAIN | DAVIS | $500.00 |
| NATHAN NANZER | LA CANADA FLINTRIDGE | $500.00 |
| NICOLE BIGGART | DAVIS | $500.00 |
| PATSY OWENS | DAVIS | $500.00 |
| PAUL SIMMONS | DAVIS | $500.00 |
| RICHARD MAROVICH | DAVIS | $500.00 |
| RICHARD SCHUMAN | DAVIS | $500.00 |
| ROBERT CANNING | DAVIS | $500.00 |
| SPYROS TSEREGOUNIS | DAVIS | $500.00 |
| STEPHEN HENSON | SOUTH PASADENA | $500.00 |
| TERRY D. WILL | DAVIS | $500.00 |
| TIMOTHY M. TAYLOR | DAVIS | $500.00 |
| VICKI T. BEATON | SACRAMENTO | $500.00 |
| WESLEY BOYD | BERKELEY | $500.00 |
| WILLIAM JULIAN II | DAVIS | $500.00 |
| JIM GREY | DAVIS | $483.12 |
| WILLIAM VALENTINE | NEWPORT BEACH | $450.00 |
| JOSEPH KROVOZA | DAVIS | $400.00 |
| DOS COYOTE | DAVIS | $324.00 |
| JODI LIEDERMAN | DAVIS | $320.00 |
| AMUL PUROHIT | DAVIS | $301.00 |
| EI HUA LIANG | DAVIS | $300.00 |
| JEAN JACKMAN | DAVIS | $300.00 |
| JOHN HARVEY | DAVIS | $300.00 |
| RONGHUA LI | WOODLAND | $300.00 |
| WILLIAM L. OWENS | DAVIS | $300.00 |
| WU AND PAN MEDICAL ASSOCIATES | SACRAMENTO | $300.00 |
| STRELIZIA FLOWER COMPANY | DAVIS | $270.00 |
| BEST WESTERN INN | DIXON | $251.00 |
| ALVIN D. SOKOLOW | DAVIS | $250.00 |
| ALVIN D. SOKOLOW | DAVIS | $250.00 |
| AMY JAFFE | FPO | $250.00 |
| ANNETTE E. FINEBERG | DAVIS | $250.00 |
| ANTHONY EGGERT | DAVIS | $250.00 |
| BEDFORD MCINTOSH | MONROVIA | $250.00 |
| BRIDGES, INC. | SACRAMENTO | $250.00 |
| CARRIE SHAW | DAVIS | $250.00 |
| CHRISTOPHER BEESON | DIABLO | $250.00 |
| DAVID SZE | SAN MATEO | $250.00 |
| DAWN M. DONAHUE | DAVIS | $250.00 |
| DAWN MYERS PURKEY | DAVIS | $250.00 |
| DELLA THOMPSON | DAVIS | $250.00 |
| DENNIS J. DINGEMANS | DAVIS | $250.00 |
| ERIK WISNER | DAVIS | $250.00 |
| EVELYN MATTEUCCI | DAVIS | $250.00 |
| FRANK LOGE | DAVIS | $250.00 |
| GAEA FASHIONS DBA JEANNIE JOHNG-NISHIKAWA | DAVIS | $250.00 |
| GAIL KLEIN | DAVIS | $250.00 |
| H. M. ZHANG | DAVIS | $250.00 |
| HAMILTON CANDEE | SAN FRANCISCO | $250.00 |
| HAROLD THOMAS | SACRAMENTO | $250.00 |
| HARRISON C. DUNNING | DAVIS | $250.00 |
| HARRY H. CHENG | DAVIS | $250.00 |
| JEREMIAH WILSON | LOS ANGELES | $250.00 |
| MEEA KANG | DAVIS | $250.00 |
| MICHAEL BARR | DAVIS | $250.00 |
| RALPH ALDREDGE | DAVIS | $250.00 |
| RICHARD MAROVICH | DAVIS | $250.00 |
| RICHARD VORPE | DAVIS | $250.00 |
| ROBERT DAVIDSON | DAVIS | $250.00 |
| ROBERT DAVIDSON | DAVIS | $250.00 |
| ROBERT MAZALEWSKI | DAVIS | $250.00 |
| RODNEY NISHIKAWA | DAVIS | $250.00 |
| SIVA GUNDA | DAVIS | $250.00 |
| SUSAN HANDY | DAVIS | $250.00 |
| THOMAS A. CAHILL | DAVIS | $250.00 |
| WILLIAM KISSINGER | MILL VALLEY | $250.00 |
| WILLIAM YATES | PORTLAND | $250.00 |
WOLK CONTRIBUTIONS OVER $250
| | | |
| --- | --- | --- |
| NAME OF CONTRIBUTOR | CITY | AMOUNT |
| BRUCE WOLK | DAVIS | $4,100.00 |
| KEVIN DE LEON FOR SENATE 2014 | LOS ANGELES | $4,100.00 |
| WOLK FOR SENATE 2012 | ELK GROVE | $2,100.00 |
| MARK DESAULNIER FOR ASSEMBLY 2016 | SACRAMENTO | $2,000.00 |
| WOLK FOR SENATE 2012 | ELK GROVE | $2,000.00 |
| A. TEICHERT & SON, INC. | SACRAMENTO | $1,000.00 |
| CASS SYLVIA FOR YOLO COUNTY GUARDIAN | DAVIS | $1,000.00 |
| GREENBERGTRAURIG | MIAMI | $1,000.00 |
| HELEN MAC LEOD THOMSON | DAVIS | $1,000.00 |
| MARGARET JOHNS | DAVIS | $1,000.00 |
| MATT CHENEY | SAN FRANCISCO | $1,000.00 |
| VANESSA ERRECARTE | DAVIS | $1,000.00 |
| VICTOR BUCHER | DAVIS | $1,000.00 |
| ROYAL GUEST HOTELS, INC. | DAVIS | $501.00 |
| BEN BOURNE | DAVIS | $500.00 |
| COLDWELL BANKER/DOUG AROLD REAL ESTATE, INC. | DAVIS | $500.00 |
| CRAIG REYNOLDS | DAVIS | $500.00 |
| CRAIGHTON CHIN, M.D. | DAVIS | $500.00 |
| DAVIS COMMERCIAL PROPERTIES | DAVIS | $500.00 |
| HEIDY KELLISON | DAVIS | $500.00 |
| JIM BEALL FOR SENATE 2016 | NOVATO | $500.00 |
| LINDA DOBRIS | DAVIS | $500.00 |
| LUTHER WATKINS | DAVIS | $500.00 |
| MARK BRALY | DAVIS | $500.00 |
| MARTHA ARNOLD | DAVIS | $500.00 |
| MOHINI JAIN | DAVIS | $500.00 |
| RICHARD BOURNE | DAVIS | $500.00 |
| SHUN YAO | DAVIS | $500.00 |
| TED CALDWELL | DAVIS | $500.00 |
| TERRENCE DERMODY | STOCKTON | $500.00 |
| THOMAS CROSS | DAVIS | $500.00 |
| TRICIA NEAL | DAVIS | $500.00 |
| WILL ARNOLD | DAVIS | $500.00 |
| ANDREW BRADLEY | PALO ALTO | $300.00 |
| JUDITH WYDICK | DAVIS | $300.00 |
| BROOKS PAINTING, INC. | DAVIS | $250.00 |
| CHRIS BEATTY | PHILO | $250.00 |
| CHUCK KROUSE | DAVIS | $250.00 |
| DEBORAH POULOS | DAVIS | $250.00 |
| DIANE HOFFMAN | WINTERS | $250.00 |
| DONALD MORRILL | DAVIS | $250.00 |
| EDWARD PRIETO | WOODLAND | $250.00 |
| ELISA LEVY | DAVIS | $250.00 |
| GARY SANDY | WOODLAND | $250.00 |
| IRWIN NOWICK | SACRAMENTO | $250.00 |
| JENIFER SHORT | DAVIS | $250.00 |
| JOHN POULOS | DAVIS | $250.00 |
| KATRINA MCMORROW | DAVIS | $250.00 |
| LAW OFFICE OF MARY-ALICE COLEMAN | DAVIS | $250.00 |
| LONI HANCOCK FOR STATE SENATE 2012 | SACRAMENTO | $250.00 |
| MARTHA WEST | DAVIS | $250.00 |
| MARTY BLOCK | SACRAMENTO | $250.00 |
| MICHAEL P BARTOLIC | DAVIS | $250.00 |
| MIKE LEVY | DAVIS | $250.00 |
| PAMELA MARRONE | DAVIS | $250.00 |
| RAMON DE LA GUARDIA | JOHNSON CITY | $250.00 |
| REED YOUMANS | DAVIS | $250.00 |
| RICK HOFFMANN | WINTERS | $250.00 |
| ROBERT RUBIN | SACRAMENTO | $250.00 |
| RON GLICK | DAVIS | $250.00 |
| SCOTT LAY | DAVIS | $250.00 |
| STEPHEN HARDY | VACAVILLE | $250.00 |
| TED CALDWELL | DAVIS | $250.00 |
| TRACY KRUMPEN | NAPA | $250.00 |
| WILLIAM BERNHEIM | DAVIS | $250.00 |
| WILLIAM ROE | DAVIS | $250.00 |
| WILLIAM WEISGERBER | DAVIS | $250.00 |