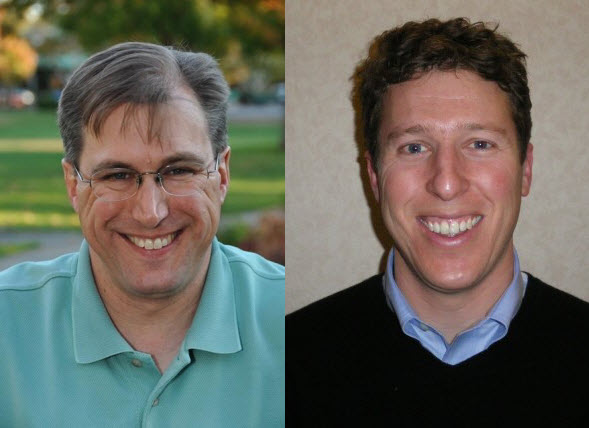 You always tell yourself that you cannot read much into early returns – after all, we have nearly a year left until someone actually votes for one of these candidates.  However, there is a big winner in these early campaign finance statements and that is Davis Mayor Joe Krovoza.
Let me throw in a paragraph or two of caution here.  First, Dan Wolk remains a very formidable candidate.  He would probably hesitate at the label frontrunner, but when your mother is the state senator and has been in the state legislature for 12 years, and before that was a county supervisor and a mayor of Davis, you have to be considered the favorite.
Second, this is not a Yolo County-dominated district anymore and we have not really heard from Anthony Farrington (Lake) or Bill Dodd or Matt Pope (Napa) yet.
So, we will hold off on the coronation for just now.  But there is one thing that Joe Krovoza proved – he is going to work hard, he is going to hit the phones, and he can hold his own in this race.  Again, I am not saying he is the frontrunner or will win either, but I think everyone can forget the scenario where either Dan Wolk or Joe Krovoza gracefully bows out to return to the city council – and, yes, I think that scenario would still be in the best interest of all involved, but we can forget it.
The body language from the Dan Wolk campaign was not good coming out of this.  Since both candidates announced nearly two months ago, I have heard the drumbeat that Joe Krovoza has no base, that he has no support in the district, and that Dan Wolk is going to come out with the impressive list of supporters that shows broad district-wide support.
Will Arnold, Dan Wolk's campaign manager, told the Vanguard on Wednesday, "Dan launched his campaign for Assembly on June 15 and, in the following two weeks, he raised an impressive $50,000."
He added, "We have been amazed by the level of support the campaign has received thus far, evidenced both by the funds Dan was able to raise in such a short time, and by his growing list of campaign endorsers from throughout the district. This is exactly the start we hoped for."
The implication has been from the Wolk campaign that Joe Krovoza launched his campaign far before Dan Wolk.  However, when Joe Krovoza announced his run for Assembly, Dan Wolk let everyone know he was running too.
Moreover, if we look down the list of Dan Wolk supporters we see an interesting pattern.  We see Dan Wolk's parents.  We see the colleagues of Dan Wolk's parents.  And we see the employees of Dan Wolk's parents and their clients in very prominent detail.
The biggest knock on Dan Wolk right now is that he has less than a full resume in his own right, and the only reason that he is a viable candidate is the work that his mother and, to a lesser extent, his father have done in this community and in the capitol.  His showing this week does nothing to dispel that belief.
Now, I am not trying to suggest that Dan Wolk is somehow in trouble here.  We have seen from experience that the Wolk-Craig Reynolds machine, which has seen Helen Thomson and Lois Wolk as the previous two assemblymembers prior to Mariko Yamada's six years in Sacramento, is a formidable machine that should not be taken lightly.
However, Joe Krovoza has now done not only what he needed to do to become viable in this race, where Bill Dodd is sitting on a $75,000 war chest from his days as a Napa County Supervisor, but he has shown that his ability to put together a political machine in his own right when he came from nowhere to win all but one precinct in Davis is no fluke.
Dan Wolk will be fine.  He and his backers have shown the ability to raise money and become viable and I expect nothing less from a candidate as well-schooled as Mr. Wolk.
But this is going to be a tough race.
One of the many wild cards will be the unions.  In 2008, the unions took a candidate in Mariko Yamada that everyone believed was dead in the water.  They infused hundreds of thousands in direct and indirect contributions, they injected energy in the form of hundreds of campaign volunteers, and they took out Christopher Cabaldon.
In retrospect, this was a perfect storm for the unions.
First, the teachers did not like the West Sacramento mayor because of his work with the Ed Fund.  The service employees and Central Labor Council did not like the West Sacramento mayor because of his support of Walmart.
But second, Mariko Yamada was a darling of the unions and someone they felt would back them without question.
These dynamics are probably not in play in this race.  First, it's a five-candidate race rather than a two-candidate race.  So it would be much more difficult for the unions to focus their resources on taking out one candidate in hopes of getting their preferred candidate elected.  That makes the infusion much more tricky.
Second, while Joe Krovoza may have angered the firefighters, he would seem to be in reasonable standing with other much more powerful statewide unions.  Mayor Krovoza does not need huge union support, he just needs to do enough to keep them from trying to throw all of their resources behind one candidate in this race.
Third, it is not clear how much even the firefighters are going to support Dan Wolk.  He declined to take their money or their endorsement when he ran for council in 2012.  He voted against them on the critical budget vote in 2011.  And despite voting with them on fire staffing, he has been adamant on the issue of impasse and the budget.
Finally, while the union does not have anything against Lois Wolk, I remember from the days working in Sacramento that she was not extremely close to them either.
In short, unless something changes, we would not expect to see 2008 play out again in 2014.  And if that is the case, it gives Joe Krovoza a fighting chance.
But this is a tough race and, to some extent, it will depend on who has the best ability to get outside of their base.  The way it is set up right now, the two biggest counties, Napa and Yolo, have two candidates, and the third largest populated area, Lake County, has one candidate.  The winner needs to be able to get out of his base and convince voters to support him.
That is going to be difficult and expensive.  All this showing proves is that Joe Krovoza is going to be in the running for possible consideration.
—David M. Greenwald reporting