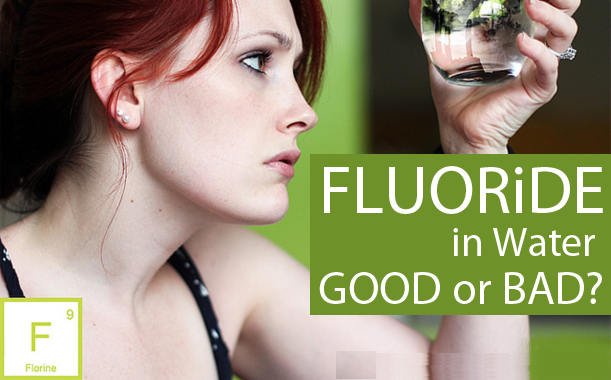 After months of debate, the day of reckoning has arrived on the issue of fluoridation – but whatever council does, we will have little insight from the city staff report, which has simply provided the city council with two competing resolutions.  One of the resolutions would direct staff to pursue fluoridation of the city of Davis drinking water, while the other would declare that the city does not intend to fluoridate the city of Davis drinking water.
A few weeks ago, city staff tried to punt the issue down the road to avoid what they can only see as a collision course between opponents and proponents.  However, there was one point that both sides agreed on – the decision needed to be made sooner rather than later.
On June 27, 2013, the City of Davis Water Advisory Committee (WAC) voted to recommend that the city council add fluoride to the drinking water, after a couple of contentious meetings where both sides were able to present their viewpoints.
During the course of the WAC deliberation, information regarding the range of potential capital, operations and maintenance cost were discussed.  Staff believes that the cost to add fluoride to the city's deep wells is estimated to be between $92,000 and $454,900 per well site. To equip all six deep wells, the total estimated cost would be between $837,000 and $2,067,400.
City staff estimates, "The capital cost to add fluoride at the Davis-Woodland Water Supply Project (DWWSP) is estimated to be $602,000. Davis' portion of the cost would be 40%, or approximately $240,800. If Davis decides to fluoridate but Woodland does not, then the cost would be closer to 50% of the total for both, or $301,000. These numbers are preliminary engineering estimates and actual bids will be different."
On an annual basis, the operations cost "to provide fluoride at the Water Treatment Plant is estimated to be $50,000 to $60,000 per year. Combined with the O&M cost for the deep water wells, this computes to an annual cost of $228,800 to $240,700. The cost per customer would be approximately $1.15 to $1.21 per month."
Staff estimates that the cumulative impact on water rates resulting from fluoridation of the groundwater supplies and the pending surface water would be approximately $2.00/month/residential customer.
"The cost to add fluoride to the drinking water was not specifically included in the rate design approved by City Council on March 26, 2013 per Ordinance 2405. In the event that the Council desires that staff pursue fluoridation, staff will work to determine more exact cost estimates, and proceed with the steps necessary to incorporate the cost of fluoridation into the City's rate structure," staff writes.
To date, the city of Davis has not secured an "outside" funding source (i.e., a source other than city ratepayers) for all the capital improvements necessary to fluoridate the water supply.
Staff continues, "In the event that an outside funding source was available to the City, the City would be obligated by State law to fluoridate its water supply, as required by Health & Safety Code sec. 116409 et seq. and Code of California Regulations sec. 64433 et seq., which are attached as Attachments 1 and 2 to this staff report."
They continue, "However, given that no such source is currently available, the City is not obligated to fluoridate the water supply, and the City can decline to pursue fluoridation at this time. In this case the Council can adopt the attached Resolution declaring that the City does not intend to fluoridate the City of Davis drinking water."
Prior to September 8, city staff, perhaps sensing the need to cool down discussions, had recommended delaying the item until after the completion of the water project.
Staff stated at that time that they "feel" that "it would be appropriate to move Council consideration of whether to add fluoridation until after the DWWSP is constructed and has been operating at least a year. This will allow the Council to accurately assess the initial and ongoing cost for fluoridation that would be borne by the ratepayers."
Staff writes, "The estimations of capital cost to add fluoride to the City's deep wells varies greatly depending on each well site and the type of chemical that is used to achieve fluoridation."
As staff noted at the time, "In order to evaluate the cost of adding fluoride, two sources of information were used. One was 2009 cost estimates from Sacramento County and the other was a cost estimate for two of our deep wells, completed on June 18, 2013."
While proponents and opponents agreed on nothing substantive in early September, they agreed on moving forward with a decision on the proposal as scheduled.
"I do not agree with anything the previous speakers have said except one item, and that's that you should go forward and consider this and make your decision now," said Alan Pryor at Tuesday's meeting.  Mr. Pryor has been among the more outspoken opponents of the project.
Meanwhile, Tia Will, a local obstetrician/gynecologist as well as member of the Vanguard Editorial Board, stated, "It's nice to see that Alan and I agree on something in this matter, and that's that I'm very strongly in favor of you sticking with the October timeline for making a decision."
Dan Wolk has publicly supported the project – but thus far he is the only one.
In a piece that appeared in the Davis Enterprise and was co-authored by Julie Gallelo, the executive director of First 5 Yolo, and Art Pimentel, the former mayor of Woodland, Mr. Wolk and others argued, "Since the mid-20th century, community water fluoridation – the careful adjustment of naturally occurring fluoride levels in water to strengthen tooth enamel and reduce dental decay – has proved to be an effective preventative public health measure, reducing tooth decay by about 25 percent over a lifetime, per the American Dental Association."
"Across the nation, more than 70 percent of people utilize community fluoridation, according to the Centers for Disease Control," they write. "In California, fluoridation is mandated by state law, if funds are available. And, right next door, the citizens of West Sacramento, Vacaville and Sacramento, to name a few, enjoy the benefits of fluoridated water every day. Pediatricians in Davis prescribe fluoride drops to parents to give to their children."
"Today, Yolo County's public health community – dentists, pediatricians, public health officials and every major, local health care provider – is united in support of community water fluoridation in Davis and Woodland," they continue. "These are the folks who are on the front lines of combating dental disease. They know what policies work and what do not."
They argue, as well, that "cost should not be a reason to reject fluoridation."
But cost is not the only factor.
Brett Lee has looked into alternative delivery methods, including the idea of mobile dental units to treat disadvantaged kids, an idea that at least two other members of the council have privately told me has merit.
There are critical questions that have emerged, not only about the cost-effectiveness of the issue, but about its efficiency.  How much are we spending for a product to be added to water that will largely return to the water supply, only to need to be removed before discharge?
How much fluoride will actually get on the teeth of those children who most need it?
We have not seen sufficient studies to suggest an answer.  We do have the comparative studies that show that, in communities with fluoridation and those without fluoridated water, the decay rates are basically the same and follow nearly identical trendlines.
Finally, there are concerns about how safe adding fluoridation to the drinking water really is.  And, while it is true that two-thirds of all communities have fluoridated drinking water, a number have recently discontinued the practice.
Barbara West put forward her own alternative, arguing that "it would benefit the dental health of low-income children in Yolo County if the money proposed to be spent on water fluoridation was instead spent on an outreach/home visiting program."
She wrote, "The cost of hiring a few public health workers would be well under the annual recurring cost of fluoridation (approximately $228,000)."  She said she was concerned that "the costs and effort of creating administrative oversight for this program might be prohibitive," however, she believes that "we already have such a structure in place in our county!"
"The Step by Step/Paso a Paso program of the Yolo Children's Alliance has already done all the hard work of creating infrastructure. Since March of 2009, they have been providing home visiting services to families of young children who are facing socioeconomic challenges – a population with similar demographics to those at risk for insufficient dental care," she writes.
She adds, "This collaboration between the Yolo County Department of Social Services, the Health Department and Yolo Family Resource Center has recently been awarded accreditation by Healthy Families America, a nationwide evidence-based program that takes a holistic view of preventing child abuse that includes helping families connect to regular medical and dental care."
However, Julie Gallelo, Executive Director of First 5 Yolo;  Katie Villegas, Executive Director of Yolo County Children's Alliance; and Don Saylor, Chair of First 5 Yolo and Yolo County Children's Alliance, wrote a joint letter arguing, "Barbara West's letter of Aug. 27 was well-intended and her concern for low-income children should be commended. However, she missed the mark on why community water fluoridation is the best strategy to improve the oral health of Davis residents."
"The home visitation strategy she recommends as an alternative to water fluoridation would be costly and many families would not welcome a visitor into their homes on a regular basis to evaluate their child's fluoride use," they write.
They add, "Additionally, her solution would only focus on low income kids – a small segment of the population who would otherwise benefit from water fluoridation."
So now the decision will be in the hands of the Davis City Council on Tuesday night.
—David M. Greenwald reporting