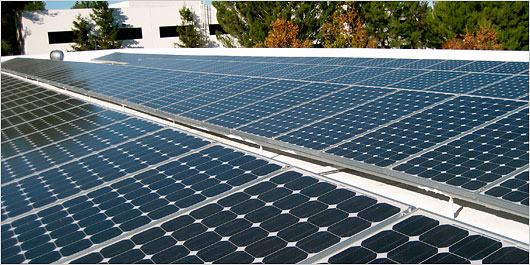 Some have criticized the Cannery project for not living up to the sustainability thresholds of UC Davis' West Village. Mark Braly and members of the Valley Climate Action Center board of directors have published a piece in today's Enterprise, arguing that Cannery "can be Davis' new green standard."
But they have concerns.  Davis has a goal of zero greenhouse gas emissions by 2050.  Mr. Braly and his colleagues argue, "We have a long way to go to achieve this goal. We make the task more difficult with each new house we build in Davis whose carbon emissions are more than net zero."
The Cannery project, they argue, "proposes 547 single-family homes that do not achieve net-zero electricity, let alone net-zero carbon emissions."
The technology to do this is not in question and they argue that such cost is coming down.
Mr. Braly and his colleagues writes: "ConAgra, owner and developer of The Cannery, has committed to including many green features, such as partial solar electric systems, as standard in the single-family homes. They also plan to offer two higher-cost packages of options: one for zero electricity (with natural gas) and another for zero energy (all electric)."
The issue, according to Mr. Braly is: "Should the city require one of these packages as standard?"
He argues that "ConAgra estimates that the net-zero electricity package will increase the average home price by $16,000, an amount that likely would raise the average new home price by 3 to 4 percent. The net-zero carbon home, according to ConAgra, would add about twice that much."
The question Mr. Braly and his colleagues ask is: "How much would these additional features add to the price if they were made standard? With the information we have now, there is no way to know."
In an interview with the Vanguard last month, consultant George Phillips argued that comparing West Village to Cannery was impractical.  He said, "The structure of West Village is different, so it's apples to oranges."
"Obviously they have done a great job with a goal of being net-zero," he said.  "Obviously they have set a very aggressive goal.  I think there are a lot of people that are still wondering when it's all measured have they really accomplished net zero.  But clearly that's been the goal."
"It's very aggressive," he said and "obviously it's to be lauded.  It's a great project."
Mr. Phillips argues, "While it is not under the banner of net zero, as West Village is, we think it's very aggressive as it relates to a privately-funded project with a sustainability component."
He added, "One thing that gets left out of this discussion – because we've had a lot of folks say to us well you're not net zero or its not solar on every single home – we're starting from a different place with the efficiency of the homes themselves."
They made a commitment early on to be 40 percent more efficient than Title 24.  The city's standard is 15 percent better than Title 24.
"We're starting from a standpoint where these homes are incredibly efficient," he said, noting that this gets to things like windows, insulation, framing of the homes themselves, and the walls.  "We found out that (other) homes have a solar component but they're not as efficient to begin with."
"I think it's a package and we think we're doing well on the sustainability," he concluded.
But Mr. Braly and his colleagues are not so sure.  They note that ConAgra has hired the Davis Energy Group to advise it, but notes that "the results are not available to the city's decision-makers and the public."
They argue, "ConAgra says these features will add to the cost of the homes, possibly making them unaffordable to many groups that should live in Davis, such as our teachers and other public employees. But will they? Or will they sell at market price, regardless of their cost of construction? That market is strong and, with so few homes for sale, it is likely to get stronger."
The Valley Climate Action Center, which is a non-profit dedicated to implementation of the city's Climate Action Plan, "has proposed that either the Davis Energy Group information be made public, or the city bring in its own analysts, at the developer's expense, to determine whether net-zero energy homes can cost-effectively be offered to the public as standard."
They note that other developers sell net-zero electric homes in markets less robust than Davis.  They note, "If these upgrades do raise the price of the homes, low mortgage rates mean these features typically can be paid for with monthly mortgage costs that are lower than the monthly energy cost savings."
"But another compelling reason to require a net-zero standard is simplicity," they argue. "When buying new homes, customers appreciate choices in things that show, where they have the opportunity to express their own taste. In hidden features that affect energy performance, the choices can bewilder most buyers, and with the choices come major inefficiencies."
They note that Mr. Phillips "says it is better to give home buyers the choice."  But they counter, "If the state's Title 24 energy efficiency standards were optional, our energy and climate future would be grim indeed"
"If net-zero electricity is standard, almost everyone wins," they argue. "The buyers get lower monthly costs and the personal satisfaction of helping our community deal with carbon emissions. The developer gets better pricing from the subcontractors because of volume and standardization."
They add, "Further, the developer's sales costs go down because there are fewer options. Finally, they will sell more houses because most people would like to buy and live in an affordable, comfortable net-zero home."
Mr. Braly continues, "The city and (we) citizens are rewarded by positive steps toward a key city goal. OK, PG&E has lower revenues, but they still have the rest of us as a huge revenue base!"
"Davis' planning staff has indicated that The Cannery meets the city's standards for greenhouse gas emissions adopted by the City Council in 2008. But that standard expired in 2010. The council adopted the standards for only two years for good reason: It recognized that the standards needed to be upgraded frequently to keep up with new technical and economic developments," Mr. Braly writes.
He concludes, "Unfortunately, the expired standards haven't been upgraded. But they are being used by staff to evaluate this project. The Cannery is a singular opportunity to upgrade our standards now. Evidence suggests that the new standard should be net-zero energy, a new standard that will not set us back from our goal of carbon neutrality."
—David M. Greenwald reporting