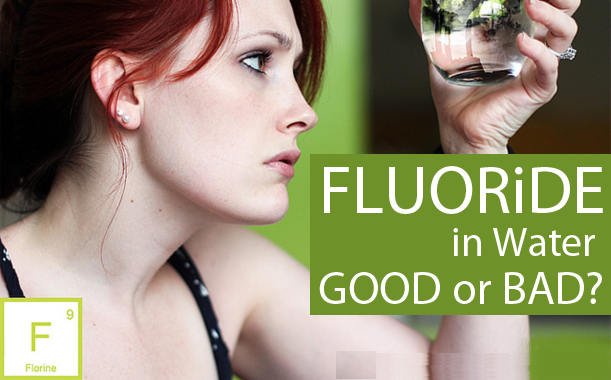 Last December, I ran a piece called "The Other Davis," which referred to a subsection of people who live in Davis and whom we may not see every day at our community meetings.  These are not the affluent members of our community, but they are present in our community nonetheless, and may be a growing subsection.
This was driven home to me this week as I dropped my nephew off at his new school at Pioneer which, by all appearances, looks like a typical Davis mix, and then headed over to Montgomery where my daughter is going to preschool through Head Start – and the contrast was amazing.
Barbara King's letter to the editor today argues that "fluoridation is not social justice."  While I remain ambivalent on the benefits of fluoridated water, I am convinced that the overall situation which we are attempting to deal with is about social justice.
However, as I unfairly steal from Medwoman's quote, I believe she is correct in saying that "multiple fluoridation strategies will work."
I am not a believer in many of the opposition's arguments against fluoridation – I do not see this as a choice issue, I believe that society as a whole has the obligation to step in to make sure that the least of us are protected.  Most of the studies citing the dangers of high exposure to fluoridation are citing figures far higher than what is being proposed and, even then, the risks are relatively low.
On the other hand, there is a cost to fluoridating the water and I am far from convinced it is the best bang for the buck.  For most people, who have access to dental coverage and toothpaste, there are probably other ways to get the extra protection that fluoridated water might provide.
Furthermore, the children who really need the treatment are likely not consuming enough tap water to get the fluoride they need.
Opponents will point out that Medi-Cal and apparently the Affordable Care Act will provide low-income people with fluoride tablets and other augmentations to dental care and regular application of fluoride through toothpaste, but what concerns me is the subsection of the population who are impoverished children, not getting adequate dental coverage or adequate parental supervision.
One commenter on Friday made a much more telling comment than I think was intended: "Oh, you mean parents acting responsibly. So would you also want us to provide healthy meals to each child's home and to go into their homes and make sure that the parents are feeding them properly?"
In fact, schools provide low-income children breakfast and lunch.  For some kids, sadly, these are the only meals they will eat.  Last year, four elementary schools in Davis qualified for Title I funding: Birch Lane, Montgomery, Patwin, and North Davis Elementary.
We do not have statistics available as to how many kids have those as their only meals.  But we should not be naïve that we have poor people in Davis.
Moving our nephew from Patwin to Pioneer this year meant that he did not have a breakfast provided by the school anymore.  And while that is not a huge problem for us, I wonder for how many people in this community that is a burden.
My eyes have been increasingly opened to the existence of two communities within our broader Davis community, and that point was driven home earlier this week as I first dropped my nephew off at Pioneer and then my daughter at Head Start at Montgomery.  We do not think of Davis as having differentiation, but the differences in the populations at the two schools were stark – and surprisingly so.
The issue of fluoridation has caused me to look at these differences in a new light, and I realized that we are not doing all we can for our lesser-advantaged kids.
The question becomes – because I believe that fluoridation of the water is probably by itself not going to solve the problems, and because I believe that fluoridation is politically infeasible – how do we ensure that those kids, the ones most vulnerable in our community, get the care that they need?
Following up on the work of one our councilmembers, there is a way forward here and that may be by bringing the treatment to the kids.  There are programs in other communities that deliver dental services through the use of mobile dental vans to outlying areas of counties, targeting children who are low-income and whose parents are uninsured.
One such program operates in San Luis Obispo County and Northern Santa Barbara County through the Community Health Center located in Nipomo, just north of Santa Maria.
Here they operate on an annual budget of $200,000 to $300,000.  But because they target mainly children with Medi-Cal or Denti-Cal, if half of the children have Medi-Cal, they can be fully funded through federal grants from various organizations and charities.
Similar programs could work here in Davis by creating a mobile dental clinic that works alongside a community clinic such as CommuniCare.
One estimate of the cost would be $250,000 to $500,000.  If we could get part of that funded through grants and through CommuniCare, the rest could be covered by funding that would have gone to fluoridating the water.
The question has arisen why now – has this not been a problem for the last 50 years?  I do not know if it has been a problem for the last fifty years. I do know that our underserved population has grown and I also know that this debate over fluoridation has raised my level of awareness about the problem.
Truth be told, I am increasingly concerned, not just about underprivileged children getting dental care, but having access to health care in general, as well as food.
So, while I agree that multiple fluoridation strategies are needed, I also believe that the need goes beyond fluoridation and beyond dental health.
My biggest concern is that I believe this is a rising population group and that we as a community really have no idea how many children this impacts or what the scope of the problem is.
However, I believe the best approach is to avoid polarizing issues, and work together on common solutions that most of us can agree to.
—David M. Greenwald reporting