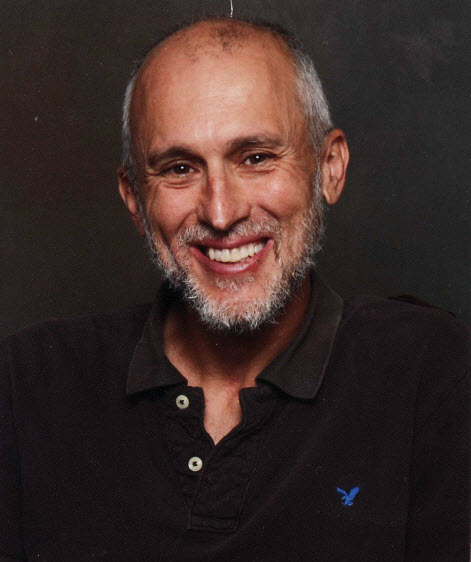 This week, Robb Davis announced in an email to friends and supporters that he has decided to run for the Davis City Council in the June 2014 election.  That makes him the first announced candidate for two seats currently held by Mayor Joe Krovoza, who is running for the California State Assembly, and Rochelle Swanson who has told supporters that she plans to run for reelection.
In addition to Mr. Davis, it is also widely believed that School Board Member Sheila Allen will run for the city council as well.
In his email to supporters and friends, Robb Davis writes, "Over 12 years living and working in Davis, my experience in all these areas has deepened my understanding of our city and increased my desire to serve its residents on the City Council."
He said he is running for city council, because "I want Davis to be a socially, environmentally, and economically healthy city."
"I believe I will be an effective Council member. Davis faces challenges and opportunities in protecting and sustaining community health," he wrote.  "To face the challenges and make the most of opportunities we need elected officials who can weigh alternatives, analyze tradeoffs and make informed and transparent decisions.  I believe that I can do these things."
He added, "I will bring my experience and the following strengths to the process: I am a good listener, able to ask relevant questions and probe to go deeper; I am a tireless worker who prepares for the task before me; I am able to take complex topics and articulate them in ways that citizens can understand; I am respectful of others and value team work to solve problems.  Most importantly I am willing to learn and go on learning to improve my ability to make informed decisions."
"A city needs more from leadership than simply making decisions," he said.  "It needs leaders who can help create and nurture a vision for the future.  I am a forward looking person. As I learn about the city, its problems and its potential, I will work with citizens to identify our values, assure that our policies are consistent with them, and seek creative ways to implement these policies.  I will listen, learn and respectfully walk with my neighbors to chart our collective future."
The official announcement will be on Saturday, October 26 at 10:00 am at the city property at 5th and D Streets (on the southeast side of the intersection, just west of the fire station).  "This is the location of the Davis Community Meals Cold Weather Shelter and the STEAC Resource Center," he wrote.
Robb Davis was one of the original members of the Vanguard Editorial Board.  He resigned from his position last week prior to announcing his run.  He has been a consistent contributor and participant on the Vanguard.
He has been a member of the Bicycling Advisory Commission with the city of Davis.  He also served as a member of the Downtown Parking Task Force.  The parking task force last month sent up a strong recommendation to the Davis City Council.
He told the Enterprise last month, "Now, the devil obviously is in the details and the exact configuration is where we're divided, but there are eight of us saying we favor (paid parking)."
Robb Davis has been an advocate for better bike connectivity at the Cannery.
"The Cannery project, whatever its value in terms of housing provided, suffers from a significant problem of lack of connectivity to the rest of the city," he wrote.
In an op-ed co-authored with Mont Hubbard, he wrote, "To understand how connectivity-challenged this project is, imagine your home in your neighborhood of 550 homes (you choose the other 549). Then imagine building a wall around the neighborhood and creating just one entrance/exit, requiring everyone to come and go through this single portal into the busiest artery in the city!"
"The developers don't seem to understand that good bike connectivity is a strong economic advantage," they wrote,  "But it doesn't have to be this way. The development could be acceptable if the connectivity challenges were addressed squarely with a grade separated SE Covell bike crossing at J or L St. and SW connectivity to the H St. tunnel."
On wood smoke, he recently wrote, "We have the tools and resources to deal with wood smoke conflicts in this way – to find alternative forms of conflict resolution that will serve the needs of those whose health is adversely affected while providing those who desire to burn wood some latitude to do so."
He argues that "people should be given resources so they can seek out neighbors and deal face-to-face with them in a respectful and direct way. "
Mr. Davis also wrote an essay on direct democracy, noting "As the calls multiply for various issues to be placed on the ballot here in Davis, I think it is important for us to take a critical look at the purpose of these calls, and examine alternatives that remove the confrontation inherent in them while providing us with what we as a community need to move forward on contentious issues."
"I am not opposed to direct democracy – especially if it is deployed to hold elected officials accountable.  But in order to use it effectively for that purpose we must focus first on increasing accountability in a way that makes referendums rare – a kind of last resort for when the priorities of the community are disregarded," he added.
—David M. Greenwald reporting