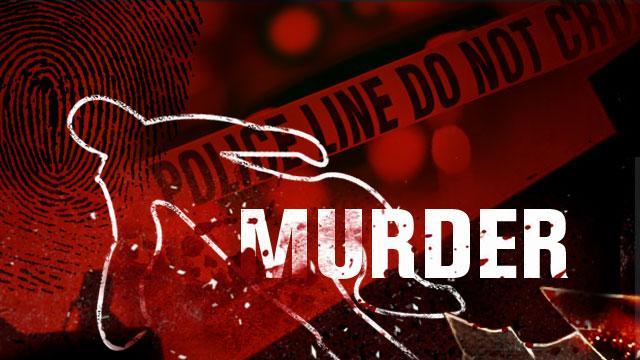 By Dan Williams
On Monday afternoon, 29-year-old Davis resident Aquelin Talamantes was arraigned, accused of murdering her five-year-old daughter. Her daughter was found in her car trunk in Sacramento, in response to a child welfare call. The details of this incident are as yet largely unknown.
Ms.Talamantes had a large support network attending her arraignment Monday, with five to eight women being part of the party that got up and left as soon as her proceedings concluded.
As I was herded into the courtroom, the desperate moans of one woman soared over the rest of the noise. She wore a pinstripe suit, with big dark glasses to hide her eyes, tired from crying, and was doing her best to keep her composure. Her despair was nearly palpable.
We presume this to be a relative of hers, as this woman knowingly defied what she was told by law enforcement, in order to shout "I still love you!" to Ms.Talamantes as she was leaving the courtroom. The officer, to his credit, didn't arrest her on the spot, as some officers in this county may have done, but instead said simply "No communicating with any individuals in custody."
One could feel the collective resignation of everyone who showed up to support Ms. Talamantes, as Yolo Superior Court Commissioner Janene Beronio, in a voice that made most in the audience have to turn their ear to hear, announced the charges. One count of felony murder, one count of felony assault against a child.
According to court filings, the mother was involved in a lengthy custody battle with the father last year, with accusations of child abuse from each parent.  Ms. Talamantes was granted sole custody of the two children, including the victim, Tatianna Garcia.
In a declaration from the father, he accused her of anger problems with periods of violence and property damage in front of the children.
On Thursday, police were called out to an apartment complex on Pocket Road in Sacramento after Aquelin Talamantes was seen with a four-year-old boy, but not her five-year-old daughter, Tatianna Garcia.
When police arrived they found the four-year-old boy unharmed, but Tatianna was discovered in the trunk.  After officers attempted to resuscitate the girl, she would be pronounced dead a short time later at the hospital.
According to Davis Assistant Police Chief Darren Pytel, around 9 am on Thursday a Davis police officer was working traffic in the area of Glide Dr., near the defendant's South Davis home, due to complaints about vehicles driving at excessive rates of speed within blocks of Pioneer Elementary School.
The officer would made a traffic stop of Ms. Talamantes, but released the driver.  The officer stopped in front of the mother's home to continue working traffic. The mother came outside and asked the officer several questions about why the officer was there.
The behavior of the mother prompted the officer to call for another officer to come out so they could do a welfare check at the home. According to Assistant Police Chief Pytel, the officer was aware at that time that there was a small child there.
The officers would speak to the mother and another adult relative for about 30 to 40 minutes.  At that time, they determined that there was no sign of abuse or neglect, and they determined the home to be clean.
The officers observed the children laughing and they appeared to be cared for.  The officers would discuss resources for the family, but then left.
The police would then receive a call several hours later from an adult relative.  She had arrived at the house after being gone for some time. The five-year-old victim was not seen. The mother then left the house with the four-year-old.  That prompted a search.
The mother arrived at the Pocket Road address of another adult relative, and Sacramento Police were called to the scene.
Ms. Talamantes has been arrested and is in custody at Yolo County Jail.  The investigation is ongoing.
"This is a truly sad, tragic event," Assistant Chief Pytel said. "It will take some time to complete the entire investigation and get more firm details into everything that led up to this and why it happened."
The Sacramento County Coroner's Office has not determined a cause of death, pending autopsy results.
Mrs. Talamantes pled not guilty, and was appointed a public defender. The preliminary hearing is currently set to begin on October 15, 2013, at 10 a.m. and Ms. Talamantes is being held without bail.
—David M. Greenwald reporting