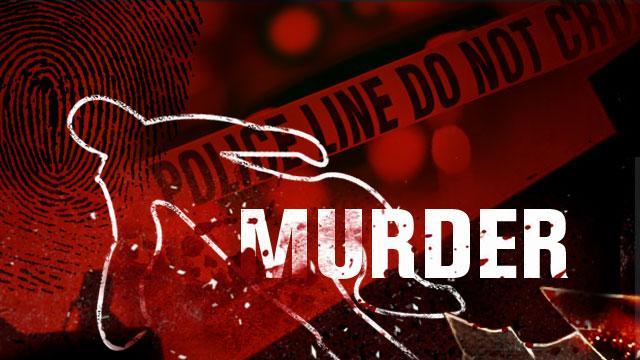 Last week tragedy struck the small town of Winters when William Gardner allegedly gunned down his ex-grilfriend in downtown Winters, in broad daylight, just days after being released from custody at the Yolo County jail, where he had been held on charges that he stalked and threatened the victim in this case, Leslie Pinkston.
Her friend, Katie Winkler, wrote this week that Ms. Pinkston was "terrorized by an abusive ex-boyfriend. Harassed, stalked and threatened via social media, through email, phone and in person, Leslie tried to prevent and stop this behavior on her own and with the help of family and friends. She changed her number, she moved, she stayed under the radar, all in an effort to keep herself and her daughter safe."
"When it reached a point where those things were not enough, she sought protection from the police and the courts, pressing charges and obtaining a restraining order," she writes.
Court records show that Mr. Gardner, who remains at large, had a long history of criminal offenses.  As Ms. Winkler noted, "He had prior domestic violence charges, prior threat charges and prior firearm possession charges and was facing more felony stalking and threat charges. He had failed to appear in court on numerous occasions. His prior acts coupled with the current charges clearly showed him as a danger and a threat to Leslie and her family. Yet he was given the opportunity to be released on bail time and time again."
A restraining order was obtained following a January stalking incident outside of Ms. Pinkston's home.  Mr. Gardner was alleged to have thrown a lawn chair through a window.
He also made a series of threats.  And despite missing court appearances and violating his terms of probation, he was continually able to post bail.
As Ms. Winkler asks, "Why? Why was this man allowed to be freed on bail? Freed on bail so that he could murder as he threatened to do? Why are we as a society OK with the fact that our domestic violence and anti-stalking laws protect the perpetrator more than they do the victim? Why are we content to continue to release dangerous criminals and refuse to hold them accountable for their actions?"
To those questions, the Vanguard has to ask why we see such a discrepancy in the way that the law is applied, even within the same county, from defendant to defendant.  During our times covering the court, we have seen cases where individuals are held in custody for prolonged periods of time for crimes in which they would ultimately either be acquitted or end up receiving a sentence of probation.
Pretrial custody situations have been increasingly scrutinized in the era of AB 109 and trial reform.
As an ACLU report in 2012 noted, "High rates of pretrial detention are a threat both to public safety and civil liberties."
The report notes, "People with financial resources are able to get out of jail and return to their jobs, families, and communities. People who are unable to pay for bail or raise the necessary collateral, however, must stay in jail awaiting a trial date that could be months away. Or, they may more readily decide to accept a plea bargain as a means of getting out of jail."
Often these people end up being released on probation or an alternative work program.  They are held there, pre-trial, as non-violent and non-dangerous offenders who will never be sentenced to a single day in prison.
"These results have nothing to do with public safety. They have everything to do with wealth and poverty. People with money are able to buy their freedom while poor people cannot," the report continues.
Instead, we see potentially dangerous defendants with a history of failing to follow the rules, with repeated violent outbursts and threats, able to bail out of custody while relatively low level criminals end up filling the jail cells.
A similar situation arose with Clayton Garzon.  Mr. Garzon faced charges in a stabbing, but because he came from a wealthy family he was out on bail after he brutally attacked Mikey Partida in Davis last year.  After that incident, his family was able to bail him out of custody even after accepting a plea deal.  It was only when Mr. Garzon began messing around with his GPS device and violating other orders that the Yolo County Probation Department finally took him into custody.
There is a further point that Katie Winkler raises.  While the Yolo County DA's office has been a strong proponent of Marsy's Law which gives significant rights to victims, there is apparently no process in place that victims like Ms. Pinkston would notified when their tormenters are released.
As Ms. Winkler writes, "Leslie was never notified of his release, never even given the chance to protect herself from the ambush that took her young life and robbed her innocent 6-year-old daughter of her mother."
She continues, "Unfortunately, the justice system failed her and failed her daughter, just as it fails countless other women who die at the hands of their abusers. Where do we stop and say enough is enough? How many women must die and how many children be made motherless before we say no more? Before we say we will not allow abusers to go free so they can kill? Before we say, stricter laws, higher bails, stiffer punishments?"
The Vanguard does not see this as a matter of stricter laws and higher bails.  We have over the last several decades created harsher punishments, to little avail.
The Vanguard sees this a matter of needing to properly assess threat for treating pre-trial custody situations.  This is about simply warning victims when their attackers are released, so at least they can be prepared if there is a problem.
Small things within the framework of current laws could have prevented this tragic death.  Sometimes things just happen, but this case was entirely preventable, had people been able to see the writing on the wall and offer the proper protections and safeguards.
—David M. Greenwald reporting