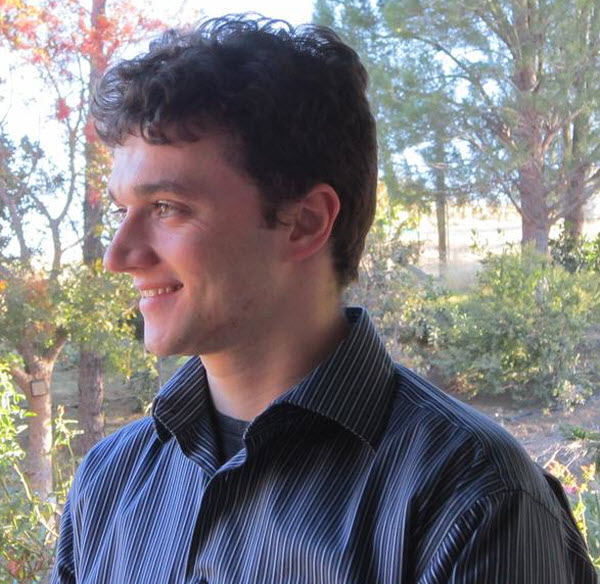 Daniel Parrella, who describes himself as "a solar entrepreneur," announced that he will be running for the Davis City Council in June 2014.  In a press release he said that he "announced his candidacy via a crowdfunding kickoff. He will be pursuing one of the two open seats this election cycle."
Mr. Parrella was born and raised in Davis, attending four local schools before graduating from Leonardo da Vinci High School in 2009. "While in high school he spoke in front of the school board in protest of layoffs and was an active Debater," his release notes.
Two seats are up in June 2014.  Councilmember Rochelle Swanson is widely believed to be seeking re-election, while Joe Krovoza is running for State Assembly and has indicated he will forgo a chance at re-election.
Robb Davis, a longtime community activist, has announced his run, and Sheila Allen, a two-time incumbent school board member, has indicated she will announce her run in January 2014.
According to his release, it was while studying at UC Santa Barbara, that Mr. Parrella interned for Lois Capp's congressional office and was involved with her 2010 re-election campaign
While working on her campaign, he was drawn to "Solarize Santa Barbara," a community effort to lower the upfront costs of solar panels and reduce the barriers of entry for people looking to switch to renewable energy.
"When I saw what they were doing in Santa Barbara with the Solarize program, it practically screamed Davis and I couldn't wait to try it out back home," said Mr. Parrella in his release.
Over the summer he founded Spearhead Solar and launched "Solarize Davis," a bottom-up approach aimed at kickstarting the adoption of residential solar installations in Davis. 19 homeowners went solar and Daniel learned the value of grassroots when it comes to facilitating change. This experience inspired his campaign slogan, "From the Bottom Up."
Mr. Parrella cites three pillars for his campaign platform: "Implementing a pilot Participatory Budgeting program, keeping homegrown companies from leaving our city, and bringing a public utility to Davis."
While selling solar panels in Vallejo, he was asked by a prospective client to attend a project exposition for the local Participatory Budgeting pilot program. "Just like the Solarize program in Santa Barbara, it seemed so quintessentially Davis that I knew it had to be a fundamental part of my campaign."
His release explains, "Participatory Budgeting is a form of direct democracy where voters can directly allocate a small portion of the public budget. After coming out of bankruptcy, Vallejo became the first city in the nation to implement Participatory Budgeting citywide. The pilot program allocated money for various projects, including pothole repair, small business grants, a community garden, and even a spay/neuter program."
"Watching Councilmember Lucas Frerichs vainly trying to get the city to replace lights downtown makes me realize the top-down approach can't solve everything. I am a big believer in not putting all of our eggs into one basket.  The traditional top-down approach can be improved with community input using bottom-up participatory budgeting."
Mr. Parrella believes that "there are reasons to retain homegrown companies in Davis that go beyond the tax revenue they bring to the city."  He writes that he knew the Schilling family (owners of Schilling Robotics) growing up, and cites Schilling Robotics as the primary source of inspiration for branching out on his own.
He said, "There is much more to local businesses than what can be crunched into a spreadsheet. When they leave we lose mentors for other startups, we lose local leaders, and we lose credibility as a home for game-changing companies."
He believes that Davis lacks the space to accommodate many of the growing companies in Davis. Bayer Crop Science recently relocated to Sacramento.
"Rapidly expanding companies like FMC Schilling and Marrone Bio will be forced to leave Davis if they cannot find suitable facilities," he writes, arguing that retaining these companies will result in a long-lasting, mutually beneficial relationship.
Mr. Parrella points to "his experience working with various utility companies across Northern California as evidence of the benefits of bringing a public utility to Davis."
He said, "It frustrates me to no end that you can go 10 miles across the causeway and find one of the cheapest public utilities in the state, meanwhile businesses and homeowners here are stuck with PG&E."
He added, "In the long run public utilities are a good investment for our city to make, citing utilities such as SMUD, Roseville Electric and Silicon Valley Power, all of which are much more affordable than PG&E. He believes the city should support and join Yolo County's efforts to look into creating a Community Choice Aggregation program like Marin County."
Mr. Parrella hopes to bring a fresh face and fresh ideas to Davis politics. He has a pledged to run a bottom-up campaign and has announced the first ever crowdfunding kickoff for a Davis City Council election.
For more information on Parrella's campaign visit www.DanielforDavis.org or www.Rally.org/DanielforDavis
—David M. Greenwald reporting