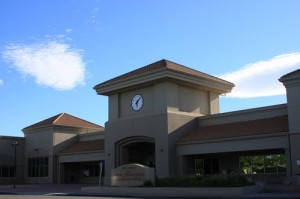 It was a year ago, that I wrote "The Other Davis" from, ironically enough, a hotel room near the LA Airport as I was on vacation.  For a few moments it seemed like it might get people's attention, but the moment was fleeting.
I have spent several years explaining to county supervisors and their staffs how the social services system in this county is broken, but no one really seems to care.  They will pay it lip service, but no one has taken the initiative to change it.
I understand money is tight, but much of what ails the system is not money but simple respect, common decency, and a little bit of competence.
The amazing thing is that the more people I talk to about these sorts of problems, the more it just confirms that our experience is a common one and it reinforces the accuracy of my perception about the difficulty that people have in the system.
I do not intend to start a debate on Obamacare, but let me just say that moving my kids from the community clinic to Kaiser has been an eye opener.  No more are we treated as second-class citizens.  No longer is our time treated as inconsequential.
What was the final straw was trying to get copies of the medical records of my two-year-old nephew, of whom we are guardians, so that he could attend nursery school this fall.
The community clinic almost cost him a spot in his preschool because they cancelled no less than four appointments and refused for a time to sign a medical record form without seeing him, and once they did sign the record, they failed to sign it in the correct spot.  It was a small deal, but at the same time a massive headache, that cost us at least five hours in total, perhaps more.
But this understates the hassle.
The Davis Community Clinic, on the first occasion, actually called up less than ten minutes before an appointment to cancel.  Remember, we have a number of small kids and getting anywhere is a hassle – gathering the kids, loading up the car, making sure they have gone to the bathroom or their diapers are changed.
The next time, my wife was a running a few minutes late having to get one of the kids from school, and something came up and they cancelled the appointment on her.
The third time, they made my wife and kids wait for hours and they never saw a doctor.
The fourth time, my nephew was finally vaccinated but they refused to fill out the form, requiring a separate appointment.
That saga was fresh in our mind when we signed up with Covered California this fall.  That too was an ordeal, but calling them on the phone proved effective and we were able to get the whole family covered under Kaiser.  No more early morning phone calls, no more waiting hours for a walk-in appointment because the only scheduled appointment was a week out – and someone was sick or in a good deal of pain, only to be told that they are full and can't see us.
No more being treated rudely as though we are second-class citizens because our kids, all of whom are adopted or we are guardians for, do not have their own health insurance.
This was the year we had the debate over fluoridation.  The public health community came out in favor of fluoridation as a way to help the poor.  I believe that the proponents of the initiative were sincere in trying to help poor kids.
But many of them have been rather indifferent when it comes to the plight of people attempting to access county services.
Every year in June, Assemblymember Mariko Yamada takes what she calls the "Hunger Challenge."  According to a press release from back in June, "Hunger Challenge participants pledge to live for one week on the nation's average weekly food stamp benefit of $4.46 per day, or just $1.49 per meal."
"The challenge is a reminder to me that for millions of Americans, hunger is a daily reality," said Assemblymember Yamada.  "While I struggle for only a week, far too many who cannot make ends meet face going hungry every day.  Those living in 'food deserts' – often students, the disabled, and seniors – are particularly affected."
While I respect the Assemblymember's efforts, in my opinion and from my experience the worst part is not the limited budget you get on food stamps – but rather the horrible treatment that poor people get across the board.
If Assemblymember Yamada wants the true picture – she needs to hold her job and attempt to get food stamps and Medi-Cal, and take her children to CommuniCare.
I have often told the story of our nephew who moved in with us in September of 2010, severely malnourished and with grave emotional issues.
It took us from September of 2010 until April of 2011 before he finally saw a counselor.  How did it finally happen?  Did Social Services in Woodland point us in the right direction?  No.
We walked into Supervisor Jim Provenza's office, his staffer Gina Daleiden walked us across the hall, and Katie Villegas made a few calls and several days later finally got us counseling.  I want to stress this was a kid that most people would have considered in SERIOUS need of medical services.
A month after that, we finally got services for him through the school district as part of AB 3632 – something that entitles a student with an IEP (Individualized Education Program) to academic-related counseling, something that was a vital lifeblood that has been threatened with being cut due to state budget problems.
Food stamps were a nightmare.  Because the kids – our daughter was a foster child up until last October and we were the boys' guardians – were considered sole incomes, we were entitled at least to food stamps.  But that required hours of paperwork and multiple trips back and forth to social services.
Even when you have an appointment at social services, it takes hours to be called forward and hours more to process paperwork.  Can you imagine a working single mother having to take off a half to full day of work to get the paperwork processed?
The sad thing is that not only have elected officials and their staffers been aware of these problems, they have often assisted us with these issues – and done a good job, by the way.  My complaint is that none of these problems have seemed to lead to change.  The system remains the same.
Thousands of families in our community face these same issues, but without the resources, connections, and wherewithal to push to get the services that they are entitled to as a matter of law.
That is the story of thousands of people in this community who live in the other Davis.
—David M. Greenwald reporting