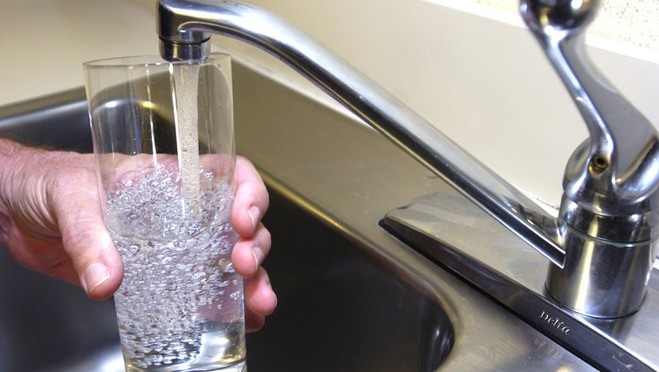 By Paul Brady
Davis water rates doubled from 2002/3 to 2012, and consumption fell about 30% from above 200 to around 150 gallons-per-capita-per-day.  Depending on use-patterns, the new rates imposed will increase user water costs in 2018 by a factor around 3.0.  The increase is 3.5 for our property-use !
Present City-water revenues are about $13 million/yr.   With the City-estimated 20% conservation, a 2018 rate-increase-factor of 3.0 will generate about $31.4 million/yr – an additional $18.4 million/yr.   This is much more than needed to finance Davis's cost-share of the WDCWA river-water project [106 million] and the City-system-infrastructure upgrades [52 million]. Financing these via muni-bonds or special low-interest State loans over 25 years costs about 10.2  million/yr.
To have river water available in the summer [less of it in dry years]  Conaway-Ranch water is being purchased at ~1.8 million/yr.   On average, almost 50% of summer water will come from existing wells into the large, deep Tehama aquifer whose water is relatively soft and low in Nitrates and Selenium, and is replenished annually via rain-fall and run-off into the formation's exposure in Tehama County and north and west from the coastal range.  Call it highly-filtered surface water!
Most of the 15 high-nitrate Intermediate wells will be phased out, with an estimated saving of 1-2 million/yr in pumping,  water-treatment, etc., costs.  Also, some infrastructure can be reused.
So the total net cost to the City of all the above is about $ 10-11 million/yr, as compared to the additional 2018 revenue  of 18.3 million/yr!  That is a lot of pork  ~ $ 200 million over 25 years!
This huge excess revenue [8 million/yr] violates Prop.218 which makes it very clear that revenues derived from fees or charges  shall not exceed the funds required to provide the service.  A second violation is that the charge to individual properties " shall not exceed the proportional cost of the service attributable to the parcel":  The cost per gallon of water must be the same for all properties.  The inclining rate and CBFR rate structure both violate the latter, with larger users paying more per gallon.
Actually, larger users subsidize smaller.  The former require a larger system which reduces the cost of a gallon of water due to economies of scale.  Eg., a two-foot-diameter pipe to Woodland carries four-times the water of a one-foot,  but the increased-cost of pipe, trenching, right-of-way, etc., of the former is much less than a factor-of-four!