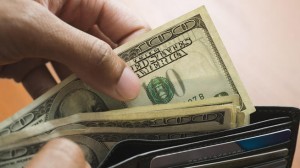 On Tuesday, in response to my column suggesting a crowdsourcing process, I got an angry email explaining that we neither want nor need economic development outside of the current borders of the city.  Clearly, I have not been as clear as I need to be that I am not supporting any outcome here; a process is moving forward that will likely put some sort of vote before the people, perhaps as soon as November.
If that is going to happen, I think it would be better for the city to hear from a broader swath about their views and concerns prior to an expensive and potentially polarizing ballot measure.  Unfortunately, at the last meeting, I could see the development of an echo chamber that would have people talking to themselves.
Something else in the letter made me, however, re-think the thresholds here.  It was previous councils that created a situation where we have to consider not only cuts but additional revenue sources, both short-term in terms of taxation and longer-term in terms of economic development.
Many will see a link between the group of people who supported those unsustainable policies in the past and those supporting economic development and new sprawl in the future.
It's a view that I don't disagree with and there has never really been a public acknowledgement that pins public responsibility to past actions.  When this issue is brought in contemporary discussions there are accusations about focusing on the past rather than the future.
The problem is that without a public reckoning, the past is likely if not certain to repeat itself.
Observe that, in 2004, the city passed its half-cent sales tax, arguing that state funding cuts put services like public safety and maintenance of the parks in jeopardy.  However, no sooner had the taxpayers in Davis approved the sales tax, than it was given away to city employees – not to save jobs but to go to increased salary and compensation.
So just two years after we had a sales tax increase to save the parks, we had have a parks parcel tax to save them because we had already used the revenue from the sales tax for salaries and benefits.
It would seem reasonable that any tax increase be tied to the notion that there could not be a total compensation increase, during the period of the new tax, that went beyond the pace of inflation.  That would be a reasonable assurance to the voters that we would not repeat the lessons of the past.
There are those who would argue that we must trust our elected officials to do the right thing.  I think that's a difficult task – we have already seen how some public officials can be pressured into taking positions that are politically expedient, with some not wanting to anger powerful public employee groups as they attempt to ascend to higher office.
Some have argued that the votes on impasse to both DCEA and fire were most critical to the future of the city.  I do not want to discount their importance, but the line in the sand, as we have argued previously, was not drawn on impasse, it was drawn on other cuts that amounted to just as much, if not more, in savings to the city.
There are two events that have occurred in the last few months that have particularly alarmed me.
First are efforts by perhaps two members of the Davis City Council to terminate the contract of City Manager Steve Pinkerton who has worked hard to shepherd through the kinds of fiscal reforms on retirement health, pensions, cafeteria cash out and fire staffing that we have been calling for since 2008.
According to his contract, the council had until December 1 to terminate Mr. Pinkerton's contract or his contract will automatically renew on September 1, 2014 and any effort to terminate him will trigger nine months of severance pay.  At the meeting two nights before Thanksgiving, in closed session where this was discussed, the council took no reportable action.
The second occurrence was two letters co-signed by four currently elected officials who reside in Davis: Senator Lois Wolk, Assemblymember Mariko Yamada, and Supervisors Jim Provenza and Don Saylor, as well as five past elected officials, and a past candidate for school board, Alan Fernandes.
These letters were written without any sort of consultation with either City Manager Steve Pinkerton or UC Davis Vice Chancellor John Meyer and strongly opposed the effort by the city to forge a JPA with UC Davis to provide for shared management services with the fire department.
Those letters illustrated two things of concern. First, the pressure that the firefighters' union can exact on public officials in Davis.  Second, that the council has two votes right now to end reform.
The current council majority of Mayor Joe Krovoza, and Councilmembers Rochelle Swanson and Brett Lee helped push through fire staffing cuts and shared management services that could save the city more than half a million in the next fiscal year.  But those were achieved by 3-2 votes.
Joe Krovoza is leaving the council to run for Assembly, Rochelle Swanson is up for reelection, and so the council majority here is a very precarious one.
Couple that with the effort to oust the city manager, and the future of the city is at stake.  Do we go back to the old pre-2010 ways of handling the budget or do we continue down the path that has been established since June 2010?  That is one of the most critical questions that enters the picture next year.
If we are to proceed with a tax increase, we need assurances from the city that it will not become a means to fund employee salary increases.  If we are to proceed with a vote on economic and peripheral development, we need to have assurances that we are not simply bolstering funding for future employee groups and opening the door to sprawl.
These discussions have to occur soon and cannot take place in an echo chamber.  The stakes are high, the council majority hangs in the balance.  In June, somehow, they must assure the public that we will move forward with fiscal responsibility and not resort to the old tactics.
—David M. Greenwald reporting