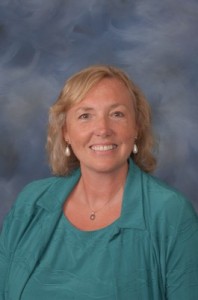 Editor's Note: This is a new feature we will be utilizing more as the campaign season rolls closer.  It is a collection of smaller announcements and stories from the various campaigns.  We are looking for an intern to run this feature, if you are interested or know someone that is, please contact us.
Sheila Allen Announces Candidacy on Facebook
School Board Member Sheila Allen posted on Facebook last night: "Friends-I am very excited to tell you that I have decided to run for Davis City Council! After 8+ years on the Davis School Board I would like to use my experience to help create a caring and livable community. I love Davis and look forward to working with all of you."
On Saturday, she told the Vanguard her announcement is scheduled for January 25 at Central Park.
Rochelle Swanson Clarifies Her Position on Sales Tax
A reader in yesterday's article posted: "I see in today's enterprise Rochelle stated that she 'wants some kind of revenue stream that is predictable and dependable for the city, criticizing the volatility of sales taxes, but not specifying the revenue stream instrument she would like to see.' Looks like that puts Rochelle firmly in support of another temporary emergency special parcel tax."
Last night Rochelle Swanson responded to the Vanguard: "I would be open to considering a TEMPORARY sales tax that is no longer than two years on the condition we simultaneously pursue meaningful economic strategies that include increasing high paid jobs that lead to additional secondary and tertiary jobs, manufacturing that encompasses more opportunities for point-if-sale revenue, and includes a distinct successful plan to keep the companies that already provide revenue sources we are at risk of losing now."
Sam Neustadt Runs for Yolo County Superintendent of Schools
The following is a press release from the campaign…
Assistant Superintendent Sam Neustadt Announces He Will Run For Yolo County Superintendent Of Schools
WOODLAND, Calif.-January 6, 2014-Assistant Superintendent Sam Neustadt announced he will run for Yolo County Superintendent of Schools in the June 2014 election.
"This is a historic time for California's public schools.  I will ensure students, teachers, and districts are well supported, while guaranteeing accountability the public requires.  The County Office of Education should be focused on 'value added' partnerships with our districts."
The office of the county superintendent provides fiscal and programmatic oversight for all districts within the county.  The county superintendent is also responsible for educating students at juvenile hall.  Additionally, the Yolo County Superintendent provides program for students with disabilities, students in alternative educational settings, and Head Start Preschool.  Jorge Ayala, the incumbent, is retiring after 16 years.  The June 3, 2014, election is nearing and every vote matters.
Sam Neustadt has been a resident of Yolo County for nearly 20 years.  Sam Neustadt has 28 years of experience teaching and leading California's public schools.  He has taught every grade K-6, served 10 years as a principal and has served as an assistant superintendent for the past 14 years.  Sam is recognized throughout California and specifically in the California Legislature as an advocate for all students, and students with disabilities specifically.
For more information on Sam's campaign, please visit www.samneustadt.com.  A campaign kick-off is planned for January 19, 2014, hosted by former State Superintendent Delaine Eastin and Susan Lovenburg, Davis JUSD Board Trustee.
Editor's note: Jesse Ortiz, who serves on the Yolo County Board of Education, has not formally announced, but has indicated he will be running as well.
Update (6:30 am): Received this message from Jesse Ortiz's campaign.
2014 is here and it brings an exciting new time. Today I officially announce my candidacy for Yolo County Superintendent of Schools. My 31 years in K-18 education experience along with over 30 years of Leadership and Service to Yolo County has proven my commitment and passion to our communities.
The following are Strategic Focus areas that, if elected as the next Yolo County Superintendent of Schools, I commit to as priorities by working collaboratively with educational, city and countywide leaders:
Preparing Children for Success: Pre-School For All
Third Grade Reading Ready
Parent to School Engagement
College Educational Partnerships
On Monday, February 3, will be my campaign kickoff in Woodland. Please visit jesseortiz.org for further information about my candidacy and events. I hope in the coming months, I can count on your support.