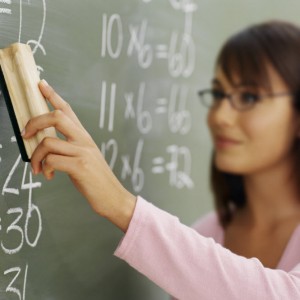 Firefighters Starting Salary Higher Than Teachers Ending Salary – Late last week, Assistant Superintendent Matt Best and Davis Teachers Association lead negotiator Frank Thomsen issued a statement in which they acknowledged a tentative agreement on a new contract which includes a two percent one-time payment along with an ongoing two percent cost of living increase retroactive to July 1, 2013.
The teachers have been working without a contract since 2012 and the salary increase will be their first since 2008.
"Negotiations will continue on several other important items and both sides are looking forward to further progress in a spirit of cooperation and mutual respect," the joint statement added.
The agreement must be ratified by both DTA membership and a vote by the Davis school board.
However, the agreement seems a long way from dealing with some of the core inequities that teachers – in what has been described as a grassroots and impromptu showing – came forward to complain about, regarding the huge amount of out of pocket expenses they were paying  for health insurance.
As one teacher told the Vanguard, "This isn't a leadership based move this time around."  Instead, it is "truly a grassroots upwelling of teachers who are at a breaking point."  In part, they explained that the district passed on to teachers a $200 per month increase in benefit costs, which amounts to a pay cut.  As a number of people have explained, teachers are paying up to $1500 out of pocket for benefits and there are many, especially the younger teachers, who cannot afford to stay.
One teacher at Davis High, who gave permission to be quoted but not identified, told the Vanguard, "I take the family benefit package of $11900 per year which covers 100% of my vision plan and dental plan. The district contributes $951.91 per month towards my medical. My contribution is $1617.72 for Blue Shield."
"I do not choose the cheapest option of Kaiser because I prefer the care offered by the UC Medical group," the teacher said.
As the district explained to the Vanguard, there are three tiers of plans.  $1600 is the gross premium for Blue Shield insurance, and the district covers about $951 of that.  The rest is covered by the employees, about $650 per month.  While this is pre-tax money, it comes to $7800 per year.
Teacher salaries range greatly, based on years of service and educational considerations.  However, at the low end teachers make as little as $35,000 to $41,000 year a year, which moves up with time to $50,000 and potentially, with advanced degrees, into the $60,000 and $70,000 range.  For the last contract, the highest salary was $77,965.
We have often compared police and fire salaries where firefighters on a regional basis are near the top of the region in pay while police are near the bottom.   But the comparison is far more stark for firefighters and teachers, particularly when you consider level of education in the two fields.
Firefighters make more at their entry level than teachers do at any point in time in their career.
Compare the  pay and benefits of teachers with what the city's firefighters receive.  An entry level firefighter made about $84,000 in base salary and that quickly escalated to nearly $96,000 for a Firefighter II, which encompassed at least three-quarters of all firefighters.
That does not include the mounds of overtime that pushed take home pay well over $100,000 for most firefighters.
Firefighters have more lucrative benefits, as a full time city employee receives $1657.86 for medical, $220.64 for Dental, $5.90 for life and $35 for LTD (Long Term Disability) for a total of $1920.40.
As teacher noted, "I do not know the exact difference between the two plans, but I believe it to be around $200 per month. I do know that a friend of mine who teaches in the Elk Grove school district pays $50 per month for the exact same benefit package."
Now the district does not necessarily buy into this.  For one thing, Elk Grove teachers have about the highest compensation coverage in the state and region.  They covered this through continued enrollment growth.
The district believes that they provide better coverage than most districts our size.  And the district believes they cannot ever cover full health.
At the same time, it appears the district needs to find a way to help out younger teachers who are lower on the salary end and paying out huge amounts from their relatively modest salary out of pocket for health insurance.
—David M. Greenwald reporting