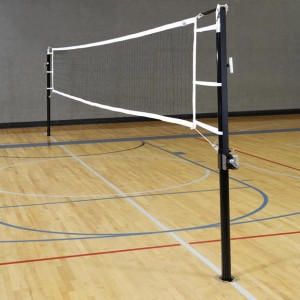 Late on Wednesday, the Davis Joint Unified School District called a "special meeting" for 5:45 today in which the board of education will meet with legal counsel to discuss existing litigation and the Julie Crawford-Rob Peterson Appeal Procedures.
While that may give the impression of a major development, Board member Gina Daleiden told the Vanguard that in order to have a late addition on the agenda, due to notification requirements in the Brown Act, the board must call a separately noticed public meeting and, as the title of the closed session agenda item indicates, the discussion will be about procedures.
In the meantime, questions arose on Wednesday about the impartiality of the independent investigation.  Alexander Sperry, who was the lead investigator into a 99.3 hour investigation that cost the district $22,000 and produced a 72-page report, is presently a partner at the Van Dermyden Maddux Law Corporation since 2013, according to his LinkedIn page.
Previously he had been a Labor Relations Consultant at the UC Davis Health System.
At the same time, the school district's attorney, Eva Peek Fichtner, moved in October 2013 from her long-time firm Atkinson, Andelson, Loya, Ruud & Romo to the Van Dermyden Maddux firm.
There are a variety of different views on the arrangement.  One view suggested, "This is not independent, by any definition. Having someone whose employment is dependent upon BOE action doing the investigation of a Board member is a conflict of interest, a financial conflict, not the theoretical conflict we keep hearing about."
On the other hand, another source told the Vanguard that, while it may appear to be a conflict, attorneys have all sorts of exemptions from what most would consider a conflict of interest and most of the time these conflicts are waived as long as it is a different person within the same office.
Complicating matters is the lack of clarity in terms of what is in the district's best interest in this case.
In the meantime, Board President Gina Daleiden told the Vanguard, in addressing additional questions, that since "the School Board is now acting in a quasi-judicial role in a current appeal process, we each have to maintain impartiality until the conclusion.  This means I cannot answer specific questions about my opinions related to the matter."
She added, "The Board does desire to be as transparent as possible.  In order to follow through with our role in the appeal, however, we must protect impartiality."
One of the key questions is whether Nancy Peterson should have recused herself from weighing in on the issue of a volleyball coach with which she had not just a relationship with as a board member, but who was her daughter's coach.
We asked Ms. Daleiden, "At what point should a board member recuse?"
Ms. Daleiden responded, "Government code prohibits voting on matters in which the member (or  spouse or dependent children, business, or source of income) has a direct financial or real property interest.  In these cases, the member must, by law, recuse his/herself from the vote. "
Since that clearly does not apply in this case, she added, "Absent these financial conflicts, elected officials must exercise their own judgment in deciding whether or not they can be impartial."
However, she continued, "I understand the standard for these 'personal conflicts' commonly used to be that if an individual feels they cannot consider a matter in an impartial manner (a personal rather than financial conflict), they should choose recusal."
She noted, "This is not defined by law, but rather left to individual judgment.  And it is not automatic.  Applied to DJUSD, it would not necessarily be dependent on whether or not a member has a child in a program, class, or activity.  It would be dependent on whether or not there is a real or perceived 'personal' conflict of interest in the mind of the member."
"It is a standard I've seen delineated in other public agencies, and would support for addition to our policies if the Board considers revisions to conflict language," Ms. Daleiden concluded.
One of the key questions is what recourse does the community have if they decide that Board Member Nancy Peterson needs to leave office.  She always has the ability to resign from office which would be a simple and clean process.  The public has the ability to remove any office holder through the recall process, which would require a signature-gathering phase and then an election to allow the voters to decide whether to remove the office holder and with whom to replace them.
However, one of the questions has been can the board of education itself sanction a board member whose conduct they believe breaches proper etiquette or otherwise crosses the lines of decency?
Gina Daleiden explained, "Censure is an expression of disapproval by a majority of a board, typically directed against one or more of its members.  It is an inherent aspect of a board's First Amendment free speech right.  Other than a public expression of disapproval, however, a censure has no legal effect."
"Censure is customarily invoked by resolution adopted by the board making specific findings of law and fact on which the board's disapproval is based," she adds.
Clearly, however, any decision to censure would have to occur after the board hears the appeal.  Ms. Daleiden notes, "School District Counsel strongly advises that it would be in conflict with the requirement for the Board to remain impartial in a quasi-judicial role while actively involved in a complaint/appeal process that involves a member or member's family."
Gina Daleiden further explained that there is a formal complaint process, as she enumerated yesterday.  She said, "Usually, complaints filed are considered confidential by the School District, and, as previously described, details, or even the existence of complaints, are not known to the Board until an appeal reaches our level ( in order to preserve the impartiality of the Board acting in a quasi-judicial manner with possible appeals)."
She added, "The details on this specific complaint/appeal will be reviewed by the Board as part of the appeal process.  At this time, we do not have all of the details, nor do have we formed opinions."
"At this time, the matter before the Board is an appeal of a specific complaint.  Formal complaints must be investigated at some level following Board Policy and Administrative Regulations previously referenced," she concluded.
Tonight, in addition to the special item on the agenda, there is an open session item that will discuss DJUSD Athletics Policies and Administrative Regulations.  Right now that is not expected to specifically address this issue, the board has not heard the appeal yet, and so there will be little in the way of formal action.
However, it is expected that there will be substantial public comment and Ms. Daleiden indicated that she will not attempt to limit the overall time for public comment.
Moreover, Ms. Daleiden will address more of the Vanguard's questions as time allows.
—David M. Greenwald reporting