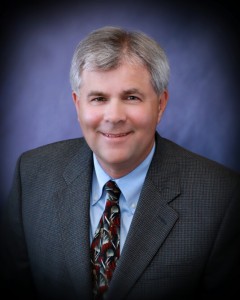 City Manager Steve Pinkerton and the Incline Village Board of Trustees have agreed to a negotiated employment agreement.  The Board still must ratify it at their meeting, which is scheduled to take place this afternoon at 3 pm.
City Manager Pinkerton has declined comment until the board approves the contract.  According to the terms of his agreement in Davis, City Manager Pinkerton must give the Davis City Council two months' notice before he can leave.  That gives the city two months to figure out who will be the interim city manager and to work on a transition plan.
The Vanguard learned from a source in the city that at last night's city council meeting, the council did not discuss an interim city manager or transition plan.  Council apparently decided to wait until Mr. Pinkerton finalized his decision before holding a closed session meeting.
The contract is a three-year term that automatically renews for an additional three-year term  if notice is not given by July 28, 2016.  Mr. Pinkerton agreed to an annual gross salary of $175,000.
A vote this afternoon will likely end the saga that began at the start of the year when it was learned that Mr. Pinkerton was one of two finalists for the position of General Manager at Incline Village.
He was offered the position following a 4-1 vote by the Board of Trustees in the morning of January 29, 2014, and at that point entered into contract negotiations.
 "I'm looking forward to hopefully having successful contract negotiations and getting up here and getting started as soon as possible," Mr. Pinkerton said after Wednesday's board meeting. "It has to be a contract we can all work out … for me to run the district effectively, there needs to be a good contract in place. I'm confident we can do that."
"I am honored to be the preferred candidate for the General Manager position for IVGID.  We are now in the contract negotiation stage," he told the Vanguard at that time.
He would add, "As I stated before, this is a unique opportunity.  I'm very happy in my current position.   I truly enjoy working with our City Council.  We've made many friends in Davis and the quality of life here is great."
Part of the speed of the process was that one of the finalists with Mr. Pinkerton for the position, a local resident, was ruled ineligible.  The Tahoe Daily Tribune reported earlier that the "search firm hired by the IVGID Board of Trustees to find a new district leader is taking blame for an oversight that reveals one candidate was never qualified to apply."
This finalist for the position of general manager of the Incline Village General Improvement District, Eric Severance, does not have a bachelor's degree, one of the position's minimum requirements.
The paper reported, "While Severance, an Incline resident, was a member of the class of 1975 at Juniata College, he did not graduate with a degree, a spokesperson for the Huntingdon, PA., school confirmed Monday."
The paper noted, "Severance, who wrote on his resume he attended Juniata and had continuing education at Southern Oregon State University and Rogue College (Medford, Ore.), confirmed Tuesday he does not hold a degree."
"I never misrepresented anything on my resume, what's there is exactly as it's stated," Mr. Severance told the paper. "The search firm vetted me and understands all of my background and qualifications. They recommended to put me forward based on my total lifetime accomplishments as the best candidate for the position."
The listed job description is, "A Bachelor's degree in Public Administration, Business, Finance, Accounting Engineering or other related field from an accredited four year college or university is required." Further, a master's in public or business administration is "strongly preferred."
It is of course the other finalist that we have more interest in, and Mr. Pinkerton, of course, meets both the required and preferred educational levels needed for the position.
Mr. Pinkerton, in a comment on the record, cited personal reasons for applying for the Incline Village position.
He told the Vanguard in early January, "My wife and I have always loved Lake Tahoe.  Audrey lived in Zephyr Cove as a young adult and has always dreamed of going back to the mountains.  We also have very close friends who live in the Reno-Tahoe area."
He called the opportunity a unique one and denied he was actively seeking a new position.
"While I haven't been actively looking for a new position, the position description piqued my interest," stated Mr. Pinkerton.  "The opportunity to manage a service-focused Special District in one of the most livable communities in the country is a unique opportunity."
Mr. Pinkerton was backed by a number of councilmembers and candidates in early February in hopes that he would stay.
"As people are aware, I do not to wish to lose Steve as our City Manager," Councilmember Brett Lee posted on the Vanguard.  "As you have reported, currently there are three votes that support retaining Steve. The three of us are not able to promise what will happen after June since we do not know what will happen in that election."
Mayor Joe Krovoza added, "The magnitude of the issues our council has taken on with Steve and senior staff since Steve's arrival in the fall of 2011 is simply staggering to me."
"It would be an enormous loss if Steve were to go now," he stated.
—David M. Greenwald reporting