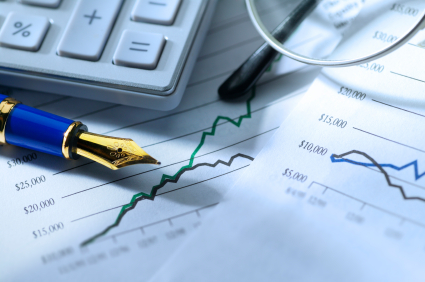 Those counting on the improving economy and increased investment returns to cushion projected cost increases had better reconsider their projections.  Already the city has budgeted in an additional $437,000 for PERS (Public Employees' Retirement System) rate increase and that number could go up based on the latest news.
Ed Mendel of CalPensions reported on Wednesday that the CalPERS board in a split vote approved a faster rate hike for the state, a measure supported by Governor Jerry Brown but opposed by public employee unions – and that a proposal was rejected that would have allowed cities seven instead of five years to phase in the rate hikes.
The board voted 7-4 to begin a three-year phase in of the rate hike on July 1.
 This rate hike will cover the costs of retirees who are now living longer than original projections.  It is the third such rate hike in the last two years which included a lower earnings projection and a more conservative actuarial method.  Mr. Mendel reports that government rates could increase by as much as 50 percent by 2020.
"The board today took important and responsible action to strengthen California's pension system," Governor Brown said in a statement.
According to a release from the League of California Cities, "CalPERS estimates that the new mortality assumptions will cost local agencies an average of up to 9 percent of payroll for safety classifications and up to 5 percent of payroll for miscellaneous employees by year five of the phase in. Some city officials believe these estimates may be low because of the continued decline in the local government workforce in many cities, reducing the number of active employees contributing to CalPERS."
During the hearing, League Executive Director Chris McKenzie, Pico Rivera City Manager Ron Bates, Sacramento Finance Director Leyne Milstein and other local government and labor representatives, according to the League, "spoke in favor of the staff recommendation as a default, but also urged the board to approve both a pre-funding option (i.e., a shorter phase in) and a seven-year phase in option for local agencies whose governing bodies adopt a resolution making the request."
In a February 7 letter to CalPERS Board President Rob Feckner, Mr. McKenzie wrote, "The League supports the CalPERS staff recommended 20-year mortality projection with continuation of the Board's 20-year amortization and 5-year phasing policy, beginning in 2016-17; however, we respectfully request two additional options: (1) a more aggressive pre-funding option for those few local units that may be able to afford to do so; and (2) a 20-year amortization and 7-year phasing option for those local governing bodies that adopt a resolution requesting that option."
"We are requesting the additional options because it is difficult and we believe ultimately unwise to fashion a one-size-fits-all approach for all local employers in light of the real disparity in the fiscal capacity of cities to absorb the resulting costs," he said.  "Further, while the state's improving fiscal condition may provide opportunities for more aggressive phasing in of payment of the state's liabilities, our research raises concerns that imposing such an approach on all cities at the same time would likely cause drastic service reductions in some cities and even more dire consequences in others."
"Since 2007 most cities have struggled to balance their budgets and have reduced services due to the recession, state actions diverting local funds or adding new unfunded mandates, the dissolution of redevelopment agencies, and growing unfunded liabilities for retiree health care, infrastructure maintenance, and other debts," he wrote.
"In the last six years, cities have spent down reserves, deferred maintenance and capital items, renegotiated contracts, established new retirement tiers, applied for grants, eliminated COLAs, implemented furloughs and layoffs, restructured debt, cut travel and training, reduced operating hours, restructured programs and raised (or attempted to raise) taxes, rates and fees," Mr. McKenzie added. "As you know, the financial pressures facing some cities have pushed them into bankruptcy, and others are reportedly facing serious insolvency and possible bankruptcy."
For the city of Davis, increased fees over and beyond what has already been contemplated may mean additional budget cuts.  The city has already taken an aggressive approach on pensions.
In January Mayor Joe Krovoza noted that the city budgets are already taking into account expected hits from the state on increased costs for PERS, finally directing employee shares to be picked up by the employees rather than covered by the city, as it has done for the last decade or so.
Last spring, City Manager Steve Pinkerton noted, "I think there have to be some changes in PERS, I don't think it's sustainable. There has to be some point in time where they're going to have to start looking at changing the system, even for existing employees."
At the same time, the city is limited in what it can do.  The council last week already voted to put a half-cent sales tax on the ballot that would generate around $3.6 million in additional annual revenue over the next six years.
In theory, the city could use about $1 million that it had been contemplating to go to road maintenance to cover any increase in pension costs.  That would mean that the parcel tax, contemplated for November, would have to cover all of the roads and parks and other foreseeable infrastructure costs.
A parcel tax would require a two-thirds vote, but could be specifically directed to pay for specific infrastructure needs.
—David M. Greenwald reporting