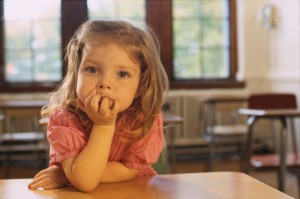 While I still believe that the school district – which has passed five parcel taxes since 2007 – is in better fiscal condition than the city overall, and that it is the city's turn to attempt to turn to the voters to help stabilize the city's fiscal situation, after having discussions with a number of district teachers this past weekend, I think there are some legitimate concerns here, especially with the discrepancy in the coverage between city employees and teachers.
As one teacher told me, "This isn't a leadership based move this time around."  Instead, it is "truly a grassroots upwelling of teachers who are at a breaking point."  In part, they explained that the district passed on to teachers a $200 per month increase in benefit costs, which amounts to a pay cut.  As a number of people have explained, teachers are paying up to $1500 out of pocket for benefits and there are many, especially the younger teachers, who cannot afford to stay.
One teacher at Davis High, who gave permission to be quoted but not identified, told the Vanguard, "I take the family benefit package of $11900 per year which covers 100% of my vision plan and dental plan. The district contributes $951.91 per month towards my medical. My contribution is $1617.72 for Blue Shield."
"I do not choose the cheapest option of Kaiser because I prefer the care offered by the UC Medical group," the teacher said. "I do not know the exact difference between the two plans, but I believe it to be around $200 per month. I do know that a friend of mine who teaches in the Elk Grove school district pays $50 per month for the exact same benefit package. "
Now the district does not necessarily buy into this.  For one thing, Elk Grove teachers have about the highest compensation coverage in the state and region.  They covered this through continued enrollment growth.
The district believes that they provide better coverage than most districts our size.  And the district believes they cannot ever cover full health.
A $200 per month increase in costs for teachers, on top of having to pay $100 to $150, is putting a huge strain on the teacher's ability to live on their current income.  Many teachers will receive a net decrease in pay this year.
A full time city employee receives $1657.86 for medical, $220.64 for Dental, $5.90 for life and $35 for LTD (Long Term Disability) for a total of $1920.40.
The stunning thing is a half-time, 50% employee receives $956.75 from the city, slightly more than what the school district contributes to medical coverage for teachers.
We do remain concerned that the city is now facing a more severe economic crisis than the school district.  For six years, the school district could have no better partner than the city of Davis.  The city of Davis never put a competing parcel tax measure on the ballot.  The city of Davis in 2012 asked for only a $49 parks tax when they probably needed three times that.  Every single councilmember in the city of Davis backed every single parcel tax measure on the ballot.
The city of Davis now faces its own emergency.  It needs to pass a sales tax measure this June and it really needs to pass a second tax measure in the fall to fund parks and roads.  It seems unlikely at this point in time that the city would be able to get voter approval for two tax measures this year, given the amount of money homeowners are already paying for the district's parcel tax and the water rate increase.
The school district should be mindful as well that the people most likely to benefit in this community from a city parcel tax are kids and families.  We have a decaying street system that makes it a hazard for kids who are walking and biking to safely get to school.
Parks are badly in need of an infrastructure upgrade and the prime benefactors of those will be children.
These remain tough times and the district is going to have to prioritize its spending.  Bruce Colby at the Thursday meeting noted that, while this was the first budget increase in several years, the $4.3 million is not nearly enough to cover all of the needs that have accumulated over the years.
He argued that, while the additional money is nice, it does not begin to cover the $15 million which the district has lost over the last five years.
Our inclination this weekend was to ask the district to return some of the parcel tax money so that voters might be more willing to support a city parcel tax.  However, the reality of the teacher's situation was not as clear then as it is now.  Based on this information, the school district is going to need to use its $4.3 million boost both to alleviate class size problems and hopefully cover more of the teacher's medical coverage.
—David M. Greenwald reporting