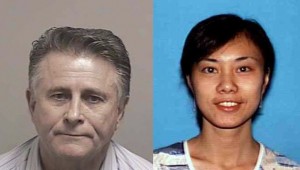 by Marya Alloo
As the defense asked for the charges to be reduced to a misdemeanor in the Xu and Bowen case, the People found the offer unacceptable.
Wenyi Xu, along with her boyfriend Nicholas Bowen, have been charged with multiple counts, which include indecent exposure, engaging in lewd acts in public, and conspiracy. The couple were arrested when a park worker saw Xu exposing herself to juveniles at a bike overpass in Davis, while Bowen was seen taking pictures and recording the heinous act.
As the defense argued that the acts committed by Xu were done for her own protection, electronic evidence provided by Deputy District Attorney Ryan Couzens showed Xu in a whole different light.
On Friday February 7, Couzens called upon forensic investigator Dorothy Pearson. Pearson is known for her investigation on digital crime at the Yolo County District Attorney's Office. Pearson was asked to examine all digital evidence in the Xu and Bowen case, which included cell phone videos as well as stills.
On May 24, 2013 video evidence shows both Xu and Bowen at a Davis skate park observing a group of boys. Xu approached the boys with her dress unbuttoned, and began to participate in flashing the young boys. Bowen, whose voice is heard in the video, seems to be recording the exposure that is taking place.
Further evidence discovered by investigator Pearson shows disturbing text messages exchanged between Xu and Bowen. On April 25, Xu was found sending a picture to Bowen of herself at the edge of a bed nude, with her legs spread apart. Also in the group of text messages, Xu is found sending a picture of her own two-year-old, straddled nude in the same position at the edge of the same bed.
These pictures were then collaged and resent back to Xu from Bowen's phone, along with a text message asking if Bowen can masturbate while looking at the picture of the two-year-old daughter nude. Xu responded back with agreement, showing that she was accepting the disturbing request presented by Bowen.
There were a total of 4,000 text messages exchanged between Bowen and Xu, many of which show acts of pedophilia. Although Xu claimed that there was nothing between them, digital evidence presented by Pearson shows otherwise.
Couzens denied the request of the defense to reduce the charges to a misdemeanor by stating, "Xu allowed Bowen to have exposing pictures of her two-year-old daughter, while also getting kids aroused by exposing herself to them. She further allowed Bowen to record these disturbing acts, allowing him to masturbate to the footage of minors".
With the charges not being reduced, arraignment is set for February 21 at 9:00 a.m.
The crime occurred in Davis as Davis Police responded to a call on a city owned greenbelt near the Covell bike overcrossing on the north side of Community Park, after a worker in the area saw a female exposing herself to two passing juveniles.
Police would learn that, while the female exposed herself, a male who was with her took photos or video of the exhibition.
Officers responded to the area and located the male and female associated with the call. During the course of the investigation, it was discovered that Wenyi Xu, a 30-year-old female resident of Folsom, had intentionally disrobed and exposed herself to two juveniles as they rode past her location on bicycles.
As Xu exposed herself, Nicholas Bowen, a 61-year-old Grizzly Flats resident, photographed or videoed the episode. When Xu exposed herself, one juvenile fell off his bicycle, but did not appear to be injured. The juvenile left the scene and has not been identified.