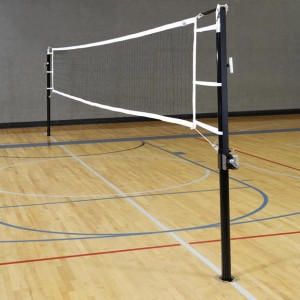 The Davis Joint Unified School District spent more than $22,000 on a nearly 100-hour investigation, the Vanguard learned in response to a public records act request on Tuesday.
Last week, we learned that Coach Julie Crawford "retaliated against her leading critic, school board member Nancy Peterson, by cutting Peterson's daughter… from the girls roster last summer, a school district investigation concluded."
The investigation was concluded in November but it was not until February 5 that Ms. Crawford was told her service agreement would not be renewed.  Parents found out about this the day before tryouts were going to begin.  So the timing of this decision does not make a lot of sense.
The Enterprise reports, it "has obtained a letter from Best summarizing attorney Alex Sperry's investigation and which describes the violation of board policy that may have cost Crawford her coaching job."
The paper reports, "The investigation was triggered by a Sept. 3 complaint filed by longtime Blue Devil volunteer sports doctor Rob Peterson, Nancy's husband and Ms. Peterson's father, after Ms. Peterson was cut from the volleyball team."
Further, the investigator concluded  that "more likely than not, Coach Crawford's decision to cut (Ms.) Peterson from the varsity volleyball team was influenced, at least in part, by Coach Crawford's feelings about Nancy Peterson."
The Vanguard learned on Thursday that the parent who filed the complaint is the one who leaked to the paper.
The public records request fills in one missing link – how much money and resources the district expended on the investigation.

On Sunday, we learned that Ron Duer and Jordan Friend have taken over the team on an interim basis.  But Rob Cole was apparently told by district administrators that he would be the interim coach and then the district changed its mind.
According to one source that asked to be anonymous, the Vanguard learned that Mr. Cole has close ties to Nancy Peterson and coached her kids in Sacramento.
Mr. Cole was quoted in the paper as having believed he was offered and would receive that position.  However, by the end of the day, the district went with Ron Duer and Jordan Friend.
Mr. Duer said, "Jordan Friend and I are co-interim coaches until Julie gets her job back."
Board President Gina Daleiden told the Vanguard late Tuesday, "It's important to remember that employees are not 'hired' until the Board votes to approve employment."
She explained that the hiring process for coach includes screening, panel interview, reference checks and fingerprinting.  She said, "Information is gathered at each stage in order to inform employment decisions."
She added, "It is not uncommon that an offer of employment is withdrawn if there are legitimate reasons. In this instance those legitimate reasons did not come to the attention of our staff until after the employment offer had been made."
The Vanguard has submitted a number of questions for follow up and will have a series of additional articles based on those responses.
The story began in February 2013, when Nancy Peterson pulled the coach's VSA (variable service agreement) from the consent calendar so that her contract could be discussed and voted on separately in February 2013.  She was joined by Gina Daleiden, who believed she had insufficient information to make a decision, but was outvoted at that time 3-2.
Matt Best, who heads HR for the district, made the decision in June not to submit the VSA to the board.  Three weeks later, the school board voted, in open session, to reverse the earlier administrative decision made by Dennis Foster and Matt Best, and rehire Crawford as the DHS Girls Volleyball coach for the upcoming fall season.
In her dissent, Peterson cited a passage from the school district's handbook for coaches regarding "integrity," and added, "My vote reflects nothing more than my continued pursuit of ideals centered on children. I cannot in good conscience vote to approve Ms. Crawford as a coach for young adults."
Ms. Peterson's daughter, however, tried out for the volleyball team this fall and was apparently cut from the team.
A letter to the editor in today's paper from a former Davis High School volleyball player, who played both freshman and sophomore years, adds fuel to the file.
She writes, "When I started out as a freshman, there were 14 freshman athletes playing volleyball. By the senior year, only three remained. Most of the 11 who quit did so because of personal conflicts with the coaches. The volleyball program has had a history of complaints that have mostly been ignored."
She notes that Ms. Peterson's daughter was cut before her senior season, "She was the only one cut and the only senior."
The volleyball player adds, "(Ms. Peterson) is a talented athlete who did not deserve to miss out on playing her senior year because of a problem her coach had with her mother."
The Vanguard will have additional updates on this story as they become available.
—David M. Greenwald reporting