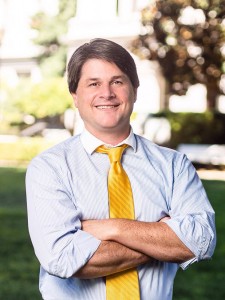 The writing was on the wall – the financials released two weeks ago showed three candidates in fairly good financial position, while Matt Pope appeared in trouble.  Despite the early endorsements of sitting Assemblymember Mariko Yamada and State Senator Noreen Evans, Mr. Pope was having trouble raising money.
He listed a personal $50,000 loan – never a good sign at this state of the election.  His campaign consultant Mark Capitulo had left his campaign.  On Friday, he announced to his supporters he was leaving the race.
 "My intention was always to bring a strong progressive voice to this campaign and I am proud of the issues that we have raised," Matt Pope said said.
"Despite a crowded field of candidates, the great time demands of a campaign covering a district this large, and the spiraling- and troubling- fundraising requirements imposed on our current political process, my commitment to this progressive message and the trust of my supporters kept me going," Mr. Pope added.  "But today I find myself having to make a careful decision. Based on the realities of balancing a campaign while working full-time and maintaining other public service commitments, I find that I am simply unable to continue in this race."
Matt Pope announced, "That's why I am announcing today that I am suspending my campaign for state assembly."
Davis Mayor Joe Krovoza, one of three remaining candidates, issued a statement, "I wish Matt all the best in his continued public service to Napa County and Senator Evans's office.  Matt has an impressive breadth to his experience and positions, and I thank him for adding so much to the debate over the past several months."
He would add, "With his withdrawal, it is all the more important that we remaining candidates provide the public with a respectful, vigorous, and issue-driven dialogue about how we will serve our state and our region.  Wherever our public service takes us, I hope I have the opportunity to work with Matt in the future."
Fellow candidate Dan Wolk declined to issue a statement.  Likewise, Mariko Yamada, who had been instrumental in promoting Mr. Pope's candidacy, declined to comment to the Vanguard on Friday afternoon.
Her work on his behalf did not go unrecognized.
"Thank you to all of you who have supported me. I know your encouragement and trust stems from a genuine interest and belief in a better California. In particular, I would like to thank Assemblywoman Mariko Yamada whose faith in me I will never forget," he stated. Assemblywoman Yamada has a well-earned reputation for caring about her constituents and I will always be grateful for her service to the people of the 4th Assembly District and her support of my campaign."
On February 1, the Vanguard reported that Bill Dodd was dominating the field in money raised with nearly $600,000 – although many of his donations were in the $8200 range which meant that only $4100 could be used during the primary.
Joe Krovoza, who surprisingly led after June 30, has actually increased his monetary advantage.  Joe Krovoza raised $102 thousand in the last six months for a total of $218,758 with $165,585 cash on hand.
Dan Wolk raised $72 thousand in the last six months for a total of $122,075 with just $70,000 cash on hand.
On the other hand, Matt Pope seemed  to be in trouble.  He raised just under $14 thousand in the last six months and just had to take out a $50,000 loan from himself to create a cash balance of $60,000.
That dynamic has played out and so, while Dan Wolk continued last week racking up endorsements from people like Education Superintendent Tom Torlakson and potentially the Democratic Party, Bill Dodd has earned many endorsements on the west side of the district, and Joe Krovoza continues to raise money.
How the three-person race pans out, with just under a month to go in the filing, is anyone's guess.
For Matt Pope on Friday, he was just thankful.
"For almost one year now, I have had the privilege of standing as a candidate to represent the beautiful Fourth Assembly district that includes all or parts of Colusa, Lake, Napa, Solano, Sonoma and Yolo Counties," Matt Pope wrote.  "It has been a great experience and I have made many new friends and supporters. More importantly, I have had the chance to hear from so many of you about your hopes and your concerns for the district and for California."
He would add, "From protecting agricultural land and open space at a time when California is losing 30,000 acres per year due to development pressures, to the need to increase California's student graduation and enrollment rates and lowering our prison populations, to preserving the Delta, to ensuring that California's economy and state services work for everyone including small farms, rural communities, agricultural workers and working families, the next member to represent the 4th AD will have great challenges to address."
He continued, "This does not mean however, that I am pulling back from public service or from championing a progressive vision for California. I look forward to continuing to work for the protection of our environment, economic and social justice, innovative and responsive state services, drug policy and penal system reform and good government.
—David M. Greenwald reporting