Four Candidates Pull Papers to Run for Davis City Council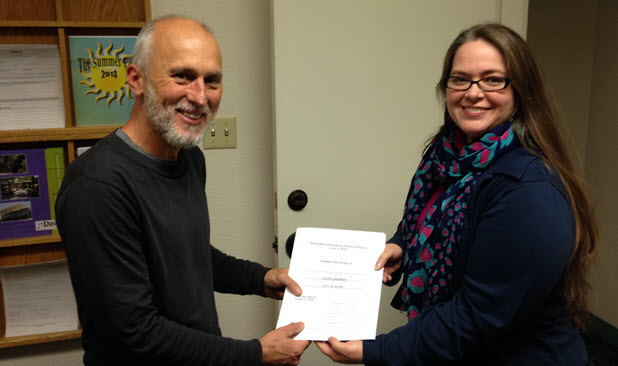 On Wednesday, Robb Davis became the fourth candidate to pull papers to run for the Davis City Council.  City Clerk Zoe Mirabile confirmed that Sheila Allen, Rochelle Swanson and Daniel Parrella had previously pulled their papers.  No one has returned their papers as of yet.
With Mayor Joe Krovoza running for State Assembly, there is one vacant seat and the filing period will remain open until March 12, 2014.  The election will be held June 3, 2014.
[divider]
Larenda Delaini for the Yolo County Superior Court seat that will be vacated by Judge Mock
Judicial candidate Larenda Delaini will be at the Davis Farmers Market on Saturday, February 22, 2014, taking questions so that our community can get to know her better before casting their important vote for Yolo County Superior Court Judge on June 3. Larenda will be there from 8:00 a.m. to 9:45 a.m. and again from noon to 1:00 p.m., though there will be an information booth set up all day. She will have sign-up sheets available for those of you who want to help with this grassroots campaign. Bring your family and friends to enjoy the market – Larenda looks forward to seeing you there!
[divider]
West Sacramento Educational Leaders Endorse Ortiz
Adam Menke, Washington Unified School District Board President, has endorsed Jesse Ortiz for Yolo County Superintendent of Schools.  President Menke joined three other Washington School Board members, Alicia Cruz, Katie Villegas and Sara Kirby-Gonzalez as supporters. Ortiz has now been endorsed by four of the five West Sacramento Trustees. All cited Ortiz's extensive educational and professional background as the reason to become the next Yolo County Superintendent of Schools. The number of Yolo County elected and former elected officials who have endorsed Ortiz is now fifty. His support continues to grow countywide.
[divider]
Robb Davis for Davis City Council
Please join Robb, his family and team for a fundraiser at the Davis Senior Center Valente Room on Thursday, March 13 from 6-8 pm. Come and share in an informal get together for all supporters of Robb's campaign. Brief remarks by Robb around 7:00 pm.
Also, if you would like to host a coffee for Robb with neighbors and friends in your home please contact Nancy Davis at robbnanc@gmail.com. For further information about Robb's campaign please visit www.davis4davis.org
–Compiled by Lily Shen