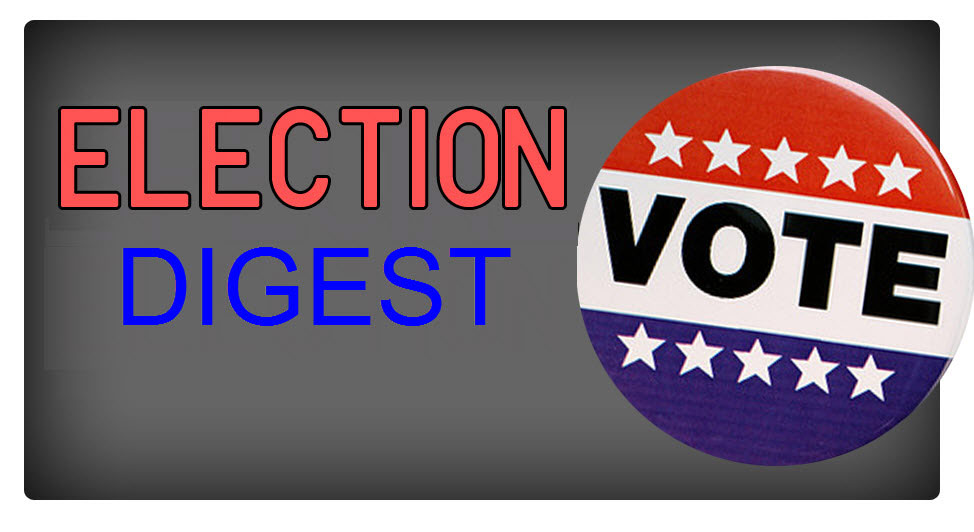 Torlakson: Wolk Will Make Education a Priority and Fight for Public Education, Say Leaders
Davis Mayor Pro Tem Dan Wolk announced a number of key educational endorsements for his race for Assembly today, including State Superintendent of Public Instruction Tom Torlakson and several key local education leaders. Lake County Superintendent of Schools Wally Holbrook, Solano County Superintendent of Schools Jay Speck and Yolo County Superintendent of Schools Dr. Jorge Ayala, as well as dozens of county and local school board members and officials join Torlakson in supporting Wolk.
"Dan Wolk has the experience, skill and commitment to make a difference for California's public schools. In the Assembly, he will work to fully fund our schools and make sure every child has an opportunity for a quality education," said Torlakson. "I support Dan Wolk because, in the Assembly, he will make education and California's future one of his top priorities."
Torlakson was elected as State Superintendent of Public Instruction in 2010. As chief of California's public school system and leader of the California Department of Education, Torlakson applies his experience as a science teacher, high school coach and state policymaker to fight for California's students and improve our public education system. He has worked to increase funding for textbooks, computers and other instructional materials; worked to enhance campus safety, close the digital divide, eliminate the achievement gap, improve student health and reduce the dropout rate.
In addition to Torlakson and the three county superintendents, Wolk has received the endorsement of Former State Superintendent of Schools Delaine Eastin, State Senator Loni Hancock, who sits on the Senate Education Committee, and Assemblymember Steve Fox, a member of the Assembly Higher Education Committee. Wolk also has the support of the entire Davis Joint Unified School Board, as well as more than a dozen other local school board members and education leaders from around the 4th Assembly District. A list of endorsements can be found at DanWolk.org.
Dan Wolk has served on the Davis City Council since 2011 and is currently Mayor Pro Tem. He is Deputy County Counsel for Solano County, handling public finance, public contracting and water issues. He is also the founder of the Legal Clinic of Yolo County, a legal services provider for low-income families. Wolk grew up in Davis and attended Davis public schools, before attending Stanford University and receiving his law degree from UC Berkeley's Boalt Hall. He lives in Davis with his wife, Jamima, a former professional triathlete and small business owner, and their two young daughters, Avery and Layla.
Assembly District 4 consists of Napa and Lake Counties, most of Yolo County, and portions of Sonoma, Solano and Colusa Counties.
For more information you can visit: http://danwolk.org/educationendorsements/
[divider]
Rochelle Swanson Re-Election for Davis City Council
"Let's Show Rochelle Some Re-Election Love"
Wednesday, February 12, 2014, 5:00pm – 6:30pm
Our House Restaurant
808 Second Street, Downtown Davis
Join us for a Valentine-themed fundraiser to help support Rochelle Swanson in her run for re-election for the Davis City Council!
Food, drinks, friends and a Valentine card craft station. Hope to see you there!
[divider]
Jesse Ortiz for Yolo County Superintendent 2014 Campaign Kickoff Event
On Monday, February 3 from 5-7pm, Jesse Ortiz had his Campaign Kickoff at The Burger Saloon in Woodland. Supporters could donate $15 per person or $25 per couple or become a sponsor.
Ortiz said, "…The support that I have gotten over the last three and a half [to] four months has just been tremendous. I just can't say enough. Believe me about four and a half months ago I didn't think I would be standing here. But, it has just been tremendous in terms of all the support."
 "Being in education myself, I reflect back at my years in high school…and I think we all do this. We reflect back of people who have helped us tremendously and a lot of you in the room have done that for me."
 "Four months from today exactly, June 3, we are going to find out the verdict, and I am being very optimistic that it is going to be a positive one. Over the years, I'm completing my 31st year of public education, I'm going close to 35 years of giving back community service to the county, the Yolo county, in particular Woodland, where they have a strong strong passion, in particular for youth. But, there have been a lot of ups and downs in terms of the services in the community…"
 "In 34 years [and] 31 years of education, so I really believe that I'm ready for this position. My commitment to working for the youth of Yolo County is going to take more than me alone. It is going to take a lot of you people to help me, the city, the government, educational leaders, and I hope I can depend on you when I'm elected to continue moving forward for the youth of Yolo County."
"…I have over 20 people helping me, and it is just tremendous…"
 "I can't do that without them. But, one of my community experts made it very clear. 'Jesse, you need 27,000 minimum votes to win in Yolo County.'  I don't know 27,000 people. So that's why I need you to support me, to continue to support me, for the next four months. I think it can be done, and I'm real positive that it will be done."
"So with that said I just want to thank you again for coming to this evening. There is plenty of wine and food and again that is all I have to say. Thank you."
 For more information about his campaign, you can visit: www.jesseortiz.org
–Compiled by Lily Shen