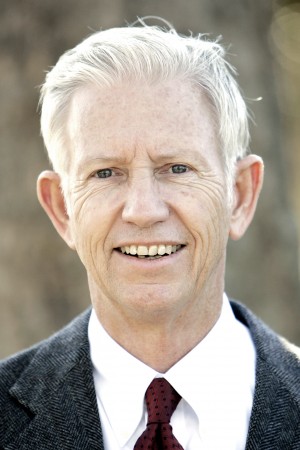 Late on Sunday, John Munn, a former member of the Davis School Board and candidate for State Assembly, informed the Vanguard that he is running for the Davis City Council.
He told the Vanguard that he would have a more formal announcement later this week, however he wishes his candidacy to speak to ratepayer and taxpayer concerns in Davis.  He emphasized that his candidacy is not just about water, but rather a more general concern that the city is on a path to becoming unaffordable to middle class families, while at the same time lacking maintenance of basic infrastructure.
John Munn is listed as a plaintiff on the lawsuit against the city water rates, in which Yolo Ratepayers for Affordable Public Utility Services and Mr. Munn contested the constitutionality of the water rates.
Among other things, the plaintiffs argue that the Bartle Wells rates are fatally flawed because they charge different single family residence customers different fixed rates based on the size of the water meter, which they argue is a random assignment based on meter size and not based on usage.
As they argued in their brief, "It would appear that the size of the water meter installed on the single family residence properties was based on some random selection during initial water meter installation and not on a deliberate choice by the City or the rate payer based on the load intended to be placed on the system."
In a tentative ruling in late January, Judge Dan Maguire ruled, "The water and sewer rates adopted by the City of Davis meet the proportionality standards of the California Constitution, and therefore plaintiffs' claims are denied."
However, following a response by the plaintiffs, Judge Maguire has ordered the city's attorney to respond.
John Munn, who heads up the Yolo Taxpayers Association, in an article that appeared in the Vanguard, argued, "We have one, last chance to decide whether the Davis community can afford such a major increase in water rates (that would eventually take close to 40 million dollars per year out of our economy).  Petitions to qualify an initiative overturning the new water rates are now being circulated for signatures by registered voters in Davis."
The ballot initiative has since qualified and been placed on the ballot.
Mr. Munn argued, "The true cost of this increase has been obscured in two ways.  First, the Council changed the City services billing cycle from every-other month to once a month.  While doubling postage and other administrative costs, this cut by half the number that rate-payers see as the apparent cost of water and other City services.  Second, the Council staged the new rates to increase over time, with the current water cost being similar to or, in some cases, less than the previous rates.  This will be followed by annual rate increases for five years until city water costs nearly three times more than it does now."
In 2012, John Munn ran for State Assembly as a Republican challenging incumbent Democrat Mariko Yamada.  He would receive 37.5% of the vote.  This was his fourth run for the Assembly, having previously been a candidate in 2000, 2002, and 2004.
In 1997 he was elected to the Davis School Board where he served one term until 2000.
He is 65 years old, receiving his degrees in Soil and Water Science and Engineering from UC Davis, with a masters in Soil Science in 1974.
Mr. Munn is retired from the California Department of Forestry and Fire Protection in Sacramento, where he worked as a Soil and Watershed Scientist for 25 years.
John Munn is now the fifth known candidate for the Davis City Council.  Mayor Joe Krovoza has forgone reelection and seeks office as a State Assemblymember.  Rochelle Swanson, who was first elected in 2010, is running for reelection.
There are three other challengers: School Board Member Sheila Allen, Robb Davis, and Daniel Parrella.
Click here to see a video of John Munn for when he ran for the State Assembly in 2012, courtesy of Davis Media Access:
—David M. Greenwald reporting