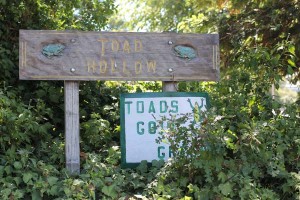 I lived in Davis for nearly ten years before I really got involved in local issues.  For the most part, that was due to the fact I came here as a graduate student and was expecting to get my degree and leave.  It wasn't really until 2005 and 2006 that this really started to change.
When I did get involved issues like Covell Village and police accountability, later fiscal sustainability pushed me onto the progressive side of the divide.  The ideals of environmental stewardship and sustainable growth kept me there.
However, for some time the progressive movement in Davis has been dying, both literally and figuratively.  Some of that is the victim of its own success, as Measure J and its successor Measure R provided a peripheral growth control mechanism that reduced the need to elect slow-growth officeholders.
As the city's revenue crisis has worsened, I have begun to recognize the need to break two long-standing views.  First, as a short-term measure, I am willing to support a sales tax for a limited term with strict assurances of fiscal accountability from the council.  Since 2007, I have believed that any new revenue measures in the city should focus on the schools which had the more immediate crisis – facing the prospect of losing teachers and increasing class size.
What is more is that most of the district's problems were not related to their own mismanagement of funds.  Make no mistake, as our 2008 exposé showed, the district mismanaged facility money, but for the most part, their deficits were due directly to state budget cuts, not local mismanagement.  The same was not true for the city which greatly expanded spending – salary and compensation – with monies it did not have.
So my willingness to support limited tax increases marks a shift for me but it is based on the work that the council has done thus far, the promise that it holds on fixing the structural deficit, and the stark realities it faces.
Second, for the first time I am also willing to entertain the notion of a business park on the periphery.  One of my concerns about moving forward in the past has been about incrementalism and opening the door to development on the periphery.  In this case, Mace 200 is buffered from those concerns most recently by Mace 391 and the fact that it has been put into a conservation easement.
The city of Davis not only needs new revenue, but sits on an opportunity with a world class university to become a real center for innovation.  I believe that we can achieve this without losing our essential character as a community that draws us all to Davis.  A lot of people seem to forget that, among other things, the Vanguard itself represents enterprise and innovation and I believe that carving a space out for the community to develop in this way will enhance what makes Davis great, not destroy it.
The progressive movement has been dying in two ways.  First, in that its population base has aged.  The core of the movement is people in their sixties and seventies, some of them even older.  They have done great things for our community and we must honor their legacy and their achievements.
But what I do not see are a large number of people my age, in their forties.  I don't see a lot of people younger than me in the movement.  And so, while I agree with the core vision of keeping Davis small and a UC Davis focused town – in order to do that, I believe we need to allow for a bit more economic development and densification.
Brett Lee notably became elected to council as the youngest person on his team, with the elder statesmen helping to run his campaign.  But Brett Lee also broke the mold somewhat.  He has been willing to part ways on issues like water – even though he supported the referendum to put the issue on the ballot.  He has been willing to consider some development and foster growth in economic development.
What the progressive movement needs to recognize is that the visions of 30- and 40-year-olds are different from those of 60- and 70-year-olds.  We can talk about affordability of housing all we want, but there is also the lack of opportunity to find good and sustainable jobs in the community.
There are a whole host of people in this community that look back on the 2004 to 20010 council and shudder.  They do not agree with that council's land use or fiscal policies.  They worry about the influence of fire and do not believe we should add peripheral retail or additional peripheral housing at this time.
They believe that Davis has lost its innovation in the environmental arena and has fallen behind in terms of alternative energy, alternative transportation, and global environmental sustainability.
At the same time, they do not necessarily oppose every peripheral project that comes forward, especially those that focus business and economic development.  They are concerned about the future of the city's water supply and the reliance on an aging well system.
But most of all they do not want to see a return of the contentious politics of the past.  We can disagree on core policies issues – we can do it passionately – without devolving into petty bickering.
Those are the voters that a new progressive movement could reach out to, but it must be a more forward-thinking and responsive movement that addresses the issues that younger voters with families are likely to relate to.
As I listened to all of the four announced city council candidates, while there were some differences in scope and vision, one thing that I heard loud and clear from all four was the desire to pursue economic development as a means to raise revenue.  At the same time, I heard a reluctance by all four to add peripheral housing and peripheral retail.
A progressive movement should focus our energies on progressive industry – that means innovative agricultural technology where Davis can utilize its proximity to its rich agricultural lands and find better, more environmentally responsible and more productive ways to utilize our agricultural lands.  It means helping to develop safer ways to protect crops from pests while protecting the public from the indiscriminate use of chemicals or the use of untested technologies on our food supply.
It means leading the way in developing green technology that can not only help our economy grow but do so in a way that reduces our carbon footprint.
It is a travesty that green Davis makes much of its sales tax revenue on auto sales and it time for Davis to lead the way on alternative transportation.
These are many ways for Davis to push forward economically while still maintaining its progressive worldview.
Then there are also the issues that Davis never seems to address, whether it is finding affordable housing for lower income people or addressing the inequity within our own community.  We think of this as an upper middle affluent community and, in some ways it is, but there is a growing lower income pool.  22% of children in the school district are classified as low income.  Are we as a community addressing the needs of that growing subsection of the population during a time when county services have been cut to the bone?
We have spoken in terms of the other Davis, but the progressive community must reach out to those groups, to those people we do not see every week filling community chambers, and figure out better ways to address their needs.
There are some who will see this as a radical realignment.  I don't see it that way.  I see this as a modest adjustment that will allow the progressive community to reach out to more people in the community who have concerns about the way we have been doing business for the last decade, and produce a community that preserves if not strengthens what we all love about it.
—David M. Greenwald reporting