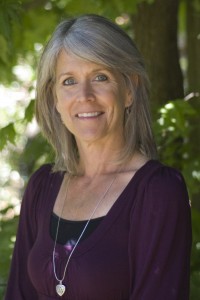 Mistakes Were Made by Most Involved, However Nancy Peterson Instigated This Incident
Many thanks goes out to the work of Michelle Millet, who yesterday put together a timeline of verified events in the controversy surrounding Davis High Volleyball Coach Julie Crawford and school board member Nancy Peterson.   Ms. Millet was careful to stick to what was part of the official record and therefore, quite naturally, there are unanswered questions that arise.
Personnel matters are naturally difficult to assess because so much of the most critical information is hidden from the public's eye.  In our view, selective leaks to the press are inappropriate and self-serving.  The fact that these leaks came from the father of the student who was cut from the team, who just happens to be married to a school board member, is troubling.
The fact that the district could not comment on the contents of the letter suggests that they are in fact a private personnel record – which leads us to question of whether the Enterprise should have published it at all to begin with, particularly in light of the relatively ambiguous nature in which an outside investigator somehow made conclusions, using a low standard of "more likely than not" and then further obscuring it by watering it down to "was influenced, at least in part."
That a parent might want to leak the letter to the press is understandable, but when that parent is married to a school board member and that letter is, in fact, a private personnel document, someone has to be using better judgment.
It is the judgment of Nancy Peterson and, by extension, her board that we have to question from the start.  It was Nancy Peterson who pulled the coach's VSA from the consent calendar so that her contract could be discussed and voted on separately in February 2013.
It was Matt Best, who heads HR for the district, who made the decision in June not to submit the VSA to the board.  Three weeks later, the school board voted, in open session, to reverse the earlier administrative decision made by Dennis Foster and Matt Best, and rehire Crawford as the DHS Girls Volleyball coach for the upcoming fall season.
In her dissent, Peterson cited a passage from the school district's handbook for coaches regarding "integrity," and added, "My vote reflects nothing more than my continued pursuit of ideals centered on children. I cannot in good conscience vote to approve Ms. Crawford as a coach for young adults."
And yet, despite having uttered those words, she had her daughter back on the team this past fall.  Does that seem a little odd to anyone else?
Back to the main point here: twice Nancy Peterson was involved in a vote involving her children's coach.  It was not until this week that Ms. Peterson finally recused herself from participating in the discussion.
One of the striking things here is that, in all of this discussion, the only person who seems to have any real objection to Coach Crawford is Nancy Peterson.  No other parent – at least that I have seen or heard from – has come forward to express concern about Coach Crawford and most have come forward with anger and frustration wondering why this has now happened twice.
Why is that?  Last July we published Vanguard Commentary: Nancy Peterson Owes Community an Explanation – it seems to me that she still does owe the community an explanation, and she has put the community through turmoil twice.
But she is not the only one that owes the community an explanation.  Last June, it was Davis High Athletic Director Dennis Foster who reported to the Enterprise that he and Davis Schools Personnel Chief Matt Best made the decision not to submit Crawford's VSA to the school board for approval. He claimed he could not comment on a reason, citing that it was "a confidential personnel matter."
This year, we have the complaint that occurred in November, but Ms. Crawford said that up until last week she believed that she would be coach.  So why the last second decision?  Who made the call?
Also, the school board overruled the Athletic Director and the HR Director last summer and, based on some of their comments, they seem to want to perhaps overrule them again.
This morning we get the story that Ron Duer and Jordan Friend have taken over the team on an interim basis.  But Rob Cole was apparently told by district administrators that he would be the interim coach and then the district changed its mind.
According to one source that asked to be anonymous, the Vanguard learned that Mr. Cole has close ties to Nancy Peterson and coached her kids in Sacramento.  Did that play a role in the district's change of mind or were they merely just as sloppy and inept in handling the interim situation as they were in handling the personnel standing of Julie Crawford?
One of the interesting quotes in today's article is from Mr. Duer who said, "Jordan Friend and I are co-interim coaches until Julie gets her job back."  That suggests that he clearly believes that Ms. Crawford should and will get her job back.
That leads us to the even broader question – how is it that the school board has allowed this to happen twice in the last year?
While the specifics of these situations fall into the realm of personnel matters, the broader issues of process are matters of public record and knowledge.
So let us start with the basics.  Under California law, generally speaking, public officials are only precluded from acting when they have a direct financial interest in the matter.
But Nancy Peterson's action constitutes an abuse of power and authority.  She used her position on the school board to instigate this entire incident – her pulling the item off consent, her dissenting vote in July 2013, her husband's complaint, and her husband's leak to the press are what caused this entire thing to unfold and it all could have been avoided.
The Enterprise argues today that when adults behave badly, it is children that suffer.  Absolutely true, but even with shades of gray, the power asymmetry here suggests that the party that bears the brunt of the responsibility is the Petersons.  Whether Ms. Crawford acted properly cutting the younger Peterson from the team – we have not enough information to judge.
The district, as we suggested on Thursday, is in the position to fix this problem. The district had to re-write its conflict of interest policy when a high level Associate Superintendent used the business office to start up his own business using district personnel to assist him.
The district now must set a similar high bar for school board members' actions involving personnel that work with their kids.
The funny thing is, I had this discussion with Gina Daleiden last summer and no one fixed the problem.  Yes, we now have Ms. Peterson recused, but the horses are already out of the barn.
That leads us to the next question, which is how the administration handles Variable Service Agreements.  As we noted above, clearly the Athletic Director and HR Director bear responsibility here.  They were overruled once by the board with only Nancy Peterson dissenting and they were, at best, slow to act on the investigation this time around and may yet get overruled a second time.
Is the problem with the individuals in charge or is it with the process?  The board needs to figure that out.
Next, we have the board itself.  If this were just one or two issues, then maybe they would get a pass, but we have seen controversy surrounding multiple coaches and other prominent officials in the district.  Had the controversy merely emerged last summer, then that's one thing.  That this reoccurs with the exact same players suggests that the board failed to act properly.
That leads us back to Nancy Peterson.  There are people who clearly want to see her resign.  There are people who clearly would like to see her get recalled.  As I said before, whether the coach acted appropriately or inappropriately in cutting her daughter – in the watered-down words of the investigator, "influenced in part" by her personal feelings towards Ms. Peterson, Nancy Peterson's actions in the last year have put her concerns about her kids over that of the welfare of the students and employees of this district.
That is an abuse of power.  If she had any integrity left she would resign, if the board had any backbone they would vote to censure her.  I assume neither will happen.  That unfortunately puts it in the hands of the residents of this community to act.
—David M. Greenwald reporting