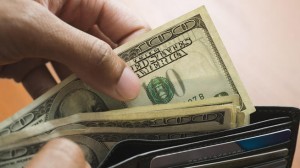 For all of the fumbling of the roll out of the tax revenue community-based discussion, the fact that, while council knew of this impending crisis as early as June but did not publicly start to really discuss revenue possibilities until December, whatever goes down on Tuesday will happen in public with open discussion.
At this point that is about all we can ask.  Staff writes that council will be considering whether to bring forth a revenue measure for the June 2014 ballot, recognizing that February 11 is the last possible date that council can act.
Staff explains, "Under Proposition 218, general taxes, such as a sales tax, must be placed on the same ballot that council members are elected in the absence of an emergency. Therefore, a general sales tax would need to be placed on the June 2014 ballot, or wait until June 2016, unless there is an emergency."
As we have previously noted, an emergency is a real emergency, a fiscal emergency, a declaration just short of bankruptcy, and the city attorney has already stated Davis would not qualify.
"There is general agreement that the City needs new revenue," staff writes noting that they aimed at middle of the road revenue and expenditure projections.
Staff writes, "Sales tax growth was robust. However, we cannot continue to assume last year's high growth rate will continue. Recent returns show that Sales Tax is down 1.3 percent from the same quarter last year."
Staff adds, "In updating the fiscal model, the property turnover rates were examined and Davis has a 3-4 percent turnover rate, while it tends to be 7 percent or higher in the rest of the State, meaning that a greater than average number of local properties are generating property taxes at a lower rate. The City is seeing a $300,000 increase in property tax in the residual pass-through which was factored into the December estimate."
On the expenditure side, while the city has achieved savings through the new MOUs and reorganization, staff argues, "There are other costs which are uncertain or unknown at this time. The City has been cutting positions for six years and there is less available salary savings. Also, what the City will pay for water is unclear because the budget charges were based on estimates and this year has been extremely dry. Other unbudgeted costs like expenses from negotiations are taking longer than expected have to be covered."
All of this leads to the $5.1 million structural deficit which consists of an additional $2.5 million for infrastructure, "$360,000 for negotiated wage increase which resulted in employees picking up more of their costs and restructuring retiree medical benefits, removing a $447,000 salary savings factor and restoring a budget cut of $250,000 in Police. In addition there is approximately $1.2 million in various benefit costs largely outside of the City's control."
The city notes that these costs would have been higher without the current MOU, and they believe over the course of the contract the city will save $5.2 million.
Dan Wolk and Brett Lee convened the Focus Group, made up of 14 community members which met twice "and recommended a ¾ cent increase in Sales Tax and up to $150 in a Parcel Tax for a period of up to 10 years as part of a larger overall financial strategy to include targeted economic development activities."
The Focus Group reasoned "that extended time frame will allow economic development efforts to take root and assumes that the City will continue to make spending reductions."
However, several members of council, including Rochelle Swanson in her interview with the Vanguard, expressed concern about the ten-year time horizon.
There have also been some, including the Vanguard, that have questioned the feasibility of putting both tax measures on the ballot this year.
The sales tax seems most urgent in terms of the council's limited ability to put a simple majority vote on the ballot.  Staff calculates that every 1/8 cent sales tax will add about $902,500 to the city's revenue.  The full three-quarters cent sales tax would generate about $5.4 million, enough to cover the structural deficit.
The city has more options and flexibility with the parcel tax.  The parks tax currently raises about $1,359,995, which covers only 20 percent of the parks' $6.8 million operating budget. The current general fund subsidy to the parks budget is about $4.2 million.
At the time the last $49 parks parcel tax was put on the ballot, we knew that was insufficient to cover the parks infrastructure costs which, along with roads, are the two largest of the deferred maintenance categories.
Writes staff, "A parcel tax could be targeted to address infrastructure needs such as recreation amenity needs like repairs and/or enhancements to existing pools, purchase of Nugget Fields from the Davis Joint Unified School District, etc.; money-saving irrigation expenditures in the parks, road and bike path maintenance and rehabilitation and other potential enhancements to the community."
They add, "A Parcel tax may be used for different expenditures such as infrastructure and will bring in approximately the same amount of revenue as the Parks Tax."
Finally, staff notes that instead, the city could propose a General Obligation Bond that would address the same capital needs.  They write, "A General Obligation Bond requires a 2/3rd's vote of the voters. A general obligation bond would be secured by an additional ad valorem property tax, which is usually structured as X cents per hundred dollars. However, the types of expenditures allowed with this type of financing are more limited, and maintenance costs would not be able to be funded via a general obligation bond. Road repair and reconstruction would be permitted under a general obligation bond. In addition, the tax would have to be imposed for the complete length of the bond repayment period, generally between 20 and 30 years."
Finally, city staff addresses the advisory measure which "may be placed on the ballot that seek the voters' input on how the general revenue raised by a general sales tax should be used by the City. Advisory measures are not binding. Under the California Constitution, general taxes raise revenue that goes into the general fund for general governmental purposes and are approved by majority vote. If a tax measure mandates that the revenue be used for a specific or special purpose, the tax becomes a special tax and requires a 2/3rd's vote of the voters. Therefore, if there is a desire to seek the guidance of the community on how to use a general tax, the guidance must be in the form on a non-binding advisory measure."
Alternatives
There has been some considerable pushback in the last two weeks.
Chamber Executive Director Kemble Pope cited a survey of chamber members with more than half having no idea about this public shortfall and another 15 percent were only somewhat aware.  Only 14% wanted no further reductions in city services.
"People are willing to feel the pain," he said, at least referring to chamber members.  "A good sixty percent said cut expenditures, keep cutting, we're willing to give up services.  We're willing to give up programs.  I don't think that you understand truly the desire for the public to actually feel a little more heat rather than take on more and more debt for a bunch of goodies that people don't think we actually need."
He said to deal with the structural deficit and short term needs, "but this is, I don't think, going to fly with the community."
Elsewhere we have pointed out the flaws of Mr. Pope's survey which seems leading at best, and suggestive, if not outright directive, at worst.
The problem, as Brett Lee would quickly point out, is that there is no context for the respondents.
He then responded to Kemble Pope and suggested that, of course, the city should try to save money.  He then said, "Perhaps next time you do a survey maybe we can ask some specifics.  So when faced with a sizable deficit like the one we're facing, perhaps you can ask your members if they would support closing a fire station and having a corresponding higher response time for various neighborhoods."
"That's the type of thing that would be required in order to bridge this deficit," he continued.  "Or perhaps they would be willing to close all of the parks to stop all maintenance on them, close all the pools, and all recreation programs and see what the percentages are."
"I think I could stand in front of the Safeway and ask people if they want a more efficient city government, I think I'd be surprised if I got many noes," he added.  "I think on the other hand if I asked people if they were willing to pay more to maintain the current level of city services, such as fire and police, I think they would be supportive."
The Enterprise last Sunday also pushed back, arguing, "Before the residents of Davis are asked to raise their taxes in order to stave off a catastrophe, the city should consider all options to stem the growth of employee compensation."
"If Davis does not consider more affordable ways to provide services, but instead raises taxes on all of us to avert a calamity, it will be asking a lot of residents who don't have such luxurious pensions or gold-plated medical plans to get by with less. Is that fair?" the Enterprise asks.
But so far, no one has proposed a way to get to $5.1 million in savings without new taxes, and though the city waited until the last possible moment, that moment is now upon us.
—David M. Greenwald reporting