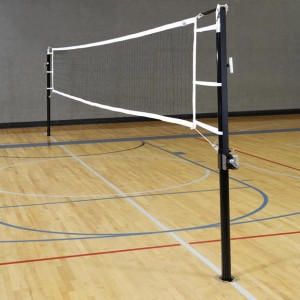 We have urged the public to be patient and to allow the school board the time to go through the appeals process, weigh all of the information – especially information that we as members of the public are not privy to – and render a decision.
What should be clear is that any effort by the school board to sidestep critical issues when they finally meet a week from today to discuss this, first in closed and then open session, will not be well-received.
They need to render a strong and unequivocal statement and they need to go beyond the instant-issue of the appeal to address the broader controversy and come forward with concrete ways to avoid this into the future.
We clearly see this frustration creeping out into the piece by Jamie and Kirsten Gilardi in yesterday's Enterprise.
They write, "Until now, we had no idea that behind such an impressive group of teachers, parents and students there might lie such an ineffective administrative foundation."
They continue, "The board's recent statement urging one of its own members and the coach in question to seek 'mediation' is but one of many obvious and cowardly attempts to shirk its responsibility for solving a serious problem … one that the board itself has largely created."
Whether the district and school board agrees with this assessment, they need to quickly recognize that beneath it is frustration and perhaps anger at the handling of a situation that most people in this community believed should have been over last summer.
The Vanguard believes that the mediation process is a way for the district to acknowledge that there are issues that go beyond this instance of alleged retaliation and appeal of the administrative finding and decision to not rehire coach Julie Crawford.
We have seen very powerful examples of mediation that can work and help resolve conflict, but, at the same time, we acknowledge that it takes two to engage in the process and one party in particular seems to believe they are above reproach here, and that will make it difficult for a mediation session to succeed.
However, at the same time, the district needs to not merely shrug and state that the public does not understand – what you are seeing is years of frustration and anger coming forward and, if you as the school board do not get on top of this issue in a week, it will swallow you whole.
The story emerges more fully at this point, as they have a daughter on the volleyball squad and they write, "To these student-athletes' great credit — despite years of losing great and committed coaches to this badly broken 'system' — they've behaved admirably and shown impressive restraint and respect for the entire system; in a word, they've been the ones acting like adults."
They continue, "We were concerned about our 16-year-old and her friends having to struggle with a blatantly broken hierarchy — especially the deeply unfair and unprofessional treatment of their mentors, coaches and teachers. But given the level of maturity among DHS students, we find ourselves increasingly thankful that these events at Davis High School are, in fact, teaching our kids important life lessons, well beyond those in the classroom."
They then lay out a whole list of concerns:
It is the nature of conflicts-of-interest for those involved to pretend they don't see them, and then to use them selectively to get to their greater goal.
If one individual in a group like our school board overlooks his/her personal conflicts-of-interest, it doesn't mean that the other members will have the courage to bring that to their attention or to demand appropriate action.
Just because a person or a group is at the top of a hierarchy doesn't mean he or she will take responsibility for his or her actions (or inactions).
Bureaucrats are often expert at reframing discussions, which conveniently absolve them of responsibility for the messes they've created (i.e., should the board even be discussing a ham-handed appeal process, or simply vote on renewing this coach's contract and be done with this whole mess?).
Performing well in your job — both in reality and in your performance reviews — does not always mean you'll get to keep your job.
Bullies are often comfortable with and clever about 1. pretending they are not in a position of power, and 2. playing the victim.
Having the facts on your side doesn't mean your argument wins the day — sadly, you may still have to fight for your cause.
Do not expect staff or administrators to do the "right" thing, especially if, by doing so, they fear losing their own job.
Even in healthy communities with great school systems, one aggressive bad apple can do a great deal of damage.
And maybe most sadly of all, some parents are not above using their own children's names and reputations to drive their agenda forward (while blaming others for doing so).
Again the school board's natural inclination will be to dispute some of these statements.  They certainly represent one perspective among many potential conclusions.
The danger is that by arguing against some of these, they miss more valuable insight into the public's perception of this.
First, these are not the kinds of life-lessons that you want your student-athletes or any student to have to learn during their schooling.
Second, each of these bullet points represent clear perceptions about what has unfolded and why things have progressed as they have.  That leaves the district with a very tough task to put things back in order.
A weak finding next week is going to further splinter the community along these fault lines.  It will undermine community trust in the school board and the school district.
The board will be in a no-win scenario now, and some will argue that is of their own doing.  At this point, I think the board needs the space to make their determinations, but the community is pretty clear at this point: the board cannot side-step the types of issues and concerns raised in the column and other public forums.
—David M. Greenwald reporting