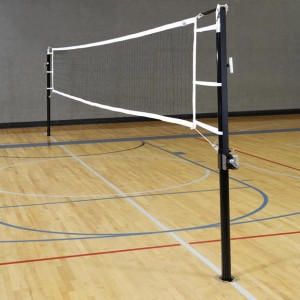 After some behind the scenes concerns and deliberating, the school district has moved the open session portions of Thursday's meeting to the Davis Community Chambers at City Hall, instead of holding the entire meeting in the smaller District Office Building.
According to the update: "Open Session has been moved and will convene in the Community Chambers, 23 Russell Boulevard. At the conclusion of public comment, the Board will convene in Closed Session. Following closed session, the Board will reconvene in the Community Chambers to address the remaining open session agenda items."
The bottom line is this.  The meeting begins at 6 pm.  There will be a public comment prior to the closed session meeting.  The board will then move across the street to the District Office Building to hear the appeal.
The board will then come back to the Community Chambers and announce any decision that has been made during the closed session.  They are also agendized to make comments on the appeal and they will have a first reading of the conflict of interest policy.
While some have questioned the wisdom of public comment before a "quasi-judicial" review process, the rules governing public meetings require them to do so.
On Tuesday, an op-ed in the newspaper by Andrea Glasgow published a piece, "Let our voices be heard," which served as a defense of sorts for Nancy Peterson.  It generated a large amount of comments, but, as with some of the other pieces, misses critical points.
Ms. Glasgow writes, "Nancy Peterson, this is for you.  Your statement in Friday's paper, 'may we become sensitive to and forever mindful of those who have not yet discovered the strength of their voices,' has moved me to find my voice."
She describes their personal relationship and then states, "I tell all spectators in this circus that you and your family are truly a class act and justified in your actions. The Davis non-volleyball community does not know the extent of the matters."
This is what we have heard repeatedly – we do not know the facts of what happened and if we did, we would have a different view on the controversy.
The facts of the matter are somewhat different, however.  To a large extent, Nancy Peterson is being judged on a specific range of public actions: the fact that she could not separate her role as board member from her role as mother and, beyond that, her feud with Julie Crawford, her inappropriate statement on the dais about a district employee, the decision to leak the investigation to the press, her husband's public comment, her condescending interview with iSeeDavis which has apparently been taken down and her even more condescending op-ed.
These are the actions on which she has been judged and these are public actions and, frankly, there is no excuse for any of them.
Ms. Glasgow continues: "Do they know that your daughter was moved up in volleyball and played at a high skill level for several years prior to the events? So why would she be cut now? The independent conclusion was retaliation."
As we discussed yesterday, the independent conclusion is far more equivocal.  In fact, the investigator concluded that "coach Crawford's decision to cut (the Petersons' daughter) from the girls volleyball program was influenced, in part, by her personal feelings about Nancy Peterson" but also added "at the same time (the investigator) does not find that coach Crawford acted with 'willful mal-intent' to harm (the Petersons' daughter). … Rather, through no fault of her own, (the daughter) simply became a casualty of the ongoing 'volleyball drama' involving coach Crawford and Nancy Peterson.'"
So the investigator actually concluded that there was no willful "mal-intent" to harm Ms. Peterson.  Instead, Coach Crawford and Nancy Peterson were embroiled in some sort of dispute and Ms. Peterson may have been collateral damage in this dispute.
One reason that Nancy Peterson was forced to resign is that she was never willing to accept even so much as an ounce of responsibility for what happened.
So, as Ms. Glasgow suggests, "So now your family is supposed to work this out? Unbelievable!"
At the very least Nancy Peterson could have stayed quiet and allowed the process to work itself out.  By speaking out, leaking to the press, she sealed her fate.  Nothing Ms. Glasgow writes changes those facts on the ground.
Ms. Glasgow continues, "It will be Davis' loss now that you have resigned, Nancy, but maybe our superintendent and other members of the Board of Education can do what is right. But if not, you most certainly would win a lawsuit."
So, basically, there is an implied threat to the district that if they rule against Nancy Peterson, they face a lawsuit.  We have assumed this to be the logical outcome for some time, but this adds weight to it.
We then get to the source of Ms. Glasgow's complaint against Julie Crawford.
She writes, "Now, a glimpse at my story. My son played on the boys volleyball squad last year. He had chosen not to play for coach Crawford this year. While he was new to the team, he played recreationally weekly and loved the game. He rarely missed full practices. One week he came down with a flu virus. When I look back, it could have been H1N1.
"I emailed Julie and told her that my son was physically drained and that he would miss one week of practice. He told me the following week that Julie told him that he was expected to come in and watch practice that week."
Ms. Glasgow argues, "Really! Does a coach believe that a player is going to learn as much by sitting and watching when he isn't feeling well?"
She continues, "This type of intimidation does not put the health and welfare of our children first. Nor should a parent fear ramifications for legitimately dismissing a sick child, nor should a child fear being benched for being sick for a week. This is just one incident in a long list of perceived code of conduct or ethical issues."
While we are not in a position to judge this incident, it does not seem that far-fetched that a coach would insist that a player watch his teammates unless there is a strong and compelling reason not to.
But from our perspective – this has always been about the conduct of a public official.  There are policies in place to protect students and the district has the ability to investigate and make a determination.
Ms. Glasgow concludes, "Let me state, however, that there are many wonderful coaches in Davis. They are respectful to both parents and players, and I thank them for taking on the huge responsibility in coaching our kids. But we must challenge anyone in direct contact with our children who has taken his or her power to another level."
She adds, "Our little town does need to find its voice in this issue. I encourage anyone with past or present incidents with coach Crawford to email our superintendent and Board of Education. I have nothing to gain or lose by submitting this letter, just a hope that future sons and daughters can play volleyball in a different setting."
—David M. Greenwald reporting