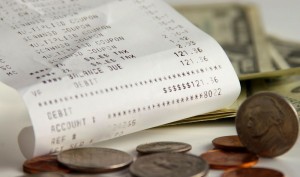 Friday was the filing deadline for the ballot initiatives.  The major races that the Vanguard is covering are all extended until Wednesday because there is no incumbent filing for one of the city council seats, the Yolo County Superior Court Judge seat, the Yolo County Superintendent of Schools, and the State Assembly.
The sales tax is now known as Measure O and the water initiative is Measure P.  The Vanguard is publishing the ballot arguments for and against on both, plus Ernie Head's argument for the water initiative that is not official.   Here are the ballot arguments for and against Measure O, which is supported by the entire city council and opposed by Ernie Head, as well as Jose Granda and Thomas Randall, who have opposed all of the school parcel taxes.
Argument in Favor of Measure O
The argument in favor of Measure O was filed by the entire Davis City Council: Mayor Joe Krovoza, Mayor Pro Tem Dan Wolk, Council Members Lucas Frerichs, Brett Lee and Rochelle Swanson.
Measure O proposes to increase our community's sales tax to 8.5 percent until 2020. This represents a one-half cent increase now, and will continue until 2020 an existing one-half cent tax due to expire in 2016. This modest increase in our sales tax rate will fund essential community needs that shouldn't be delayed further, including:
• Road, sidewalk, bike path, streetlight repairs
• Parks, landscaping, street tree maintenance
Revenue from this sales tax increase will provide $3.6 million per year toward our current $5.1 million structural budget deficit. With passage, Davis must still cut $1.5 million to balance its 2014-15 budget. Without this measure's approval, basic services (including police, fire, parks, recreation) will suffer severe cuts, up to 12.5 percent. Davis will become a less safe and less pleasant place to live.
The City Council has recently restructured labor contracts for major cost savings and long-term fiscal sustainability, with employees paying significantly more toward their retirement. Davis has decreased its workforce by 22 percent, or 103 full-time employees.
The longer Davis defers major road repairs, parks maintenance, and water conservation projects, the costlier they become. Davis is aggressively moving forward with economic development to generate additional tax revenue as a longer-term solution to the city's budget challenges.
Many cities have implemented similar local sales tax measures: Sacramento's sales tax is 8.5 percent; San Francisco and Berkeley have higher rates. The economic recession has resulted in major declines in local tax revenue. Also, the state's ongoing shift of responsibilities to local governments, concurrent with shifting property tax revenues away from cities, makes it crucial to increase local funding for core city functions through sales tax.
Please help us protect the quality of life we all enjoy. Please vote "Yes" on Measure O.
For more information: www.YesonO.net
[divider]
Argument Opposed to Measure O
The argument against Measure O was filed by Janet Zwahley, John Smith, Ernie Head, Thomas Randall, Jr., and Jose Granda.
Not Another Unjustified Tax, No on Measure "O"
The Davis City Council has failed to explain why the taxpayers should pay for their mismanagement of $5.1 million of taxpayer's money. They needed to explain their spending habits and why they need you to pay the deficit they created.
Why should you approve an increase in sales tax bringing it to 8.5% and lasting until 2020 for "general government purposes"? Measures passed in 2004 and 2010 are still in force. Why are they not enough?
They have publicly expressed their plan for an increase in Sales Tax in June and a new Parcel tax in the November election. So brace yourself, if you vote yes on Measure O on June 3, expect an increase in your mortgage by means of a Parcel Tax in November if that goes through.
It is time to say NO MORE to these politicians. They treat Davis voters as an ATM machine where there is money available every time they run the budget in the red. If you vote yes to raise the sales tax, you are voting for them to spend more money and inviting them to charge you more taxes.
The recent fiasco with the City Manager is an example; paying him a salary of $188,000. He left Davis for another City that pays him $13,000 less and now the Council has postponed setting up the salary of the new one pending the result of this election. Not difficult to guess where your money is going.
Water rates could triple also pending the result of this election, creating additional economic hardship. The same City Council responsible for those water rates is asking you to pay the $5.1 million deficit they created. More information at: www.noparceltaxes.org