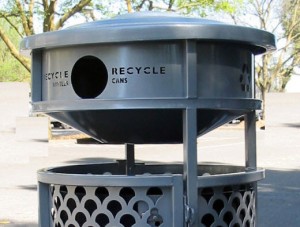 I could not disagree with much, if anything, that Robin Wiener wrote today in the Davis Enterprise.
She writes, "We've been told that the city is in such bad financial shape that we'll be voting soon on whether to approve an increase and extension to Davis' sales tax to raise many millions extra for the city's general fund. We've been told that without the increased sales tax, the only way for the city to make ends meet will be through severe cuts to services and significant cuts of staff."
"We've also been told that the sales tax increase won't come close to covering our infrastructure needs and delayed maintenance," Ms. Wiener writes. "Our streets are crumbling from years of being ignored (mostly not in the downtown business district), and the repair costs are skyrocketing with each day's delay in getting the repairs done. For that, we will be seeing a new parcel tax on the November ballot (in addition to the pending sales tax measure)."
"Our city staff don't seem concerned. Nor our city commissions," she points out. "According to a front-page article in The Enterprise on Friday, city staff have proposed purchasing very attractive steel garbage cans for downtown Davis at a cost of more than $1,000 for each can. The city's Natural Resources Commission is enthusiastic about these garbage cans, a number of which are already in place in Mace Ranch Park."
She notes, "And it sounds like this is a done deal. The article indicates that, according to city conservation coordinator Jennifer Gilbert, the city will be installing more of these bins in the next fiscal year."
She adds, "The public-private partnership including Davis Downtown, the Davis Chamber of Commerce, the city of Davis and the Yolo Visitors Bureau didn't sound very concerned about the fiscal crisis on Saturday either, when, according to an article in Sunday's Enterprise, they took a tour of the Richards underpass and talked about their grandiose dreams for revamping this entrance to Davis."
"Really?" she concludes.  "What's wrong with this picture?"
As I'm sure Ms. Wiener, who is a Vanguard reader, is aware of – we do have a fiscal crisis.  We can point to the rising costs of retirement benefits, we can point to the condition of roadways, water infrastructure, parks, and city buildings as clear examples.
The city lags in sales tax revenue and, as a result, needs to find creative ways to generate new tax revenue within a community that is reluctant to allow additional peripheral growth.
At the same time, the city believes that redeveloping the main entrance to town – the gateway project, the hotel-conference center, fixing Olive Drive, fixing the underpass at the same time it adheres to community preferences, and developing Nishi – is a way to improve the branding of Davis to surrounding areas.
We have not had enough discussion on these plans – and, unfortunately, I was out of town last week for the tour of the area – we need to engage the public in a full discussion on this.
I see that as separate and distinct from the garbage can issue.
At the same time, the city can be blind and dumb when it comes to optics.  I will leave it to my board members who are also commissioners on the NRC to explain their rationale behind the garbage can expenditure, but the optics are clearly problematic.
Therefore, I completely agree with the points that Ms. Wiener raises here, especially "what's wrong with this picture?"  Because, I think, the problem is precisely that, the picture has not been developed by the city to explain the full picture of what this looks like
I can assure everybody that there is a fiscal crisis and that spending the small amount that they will on garbage cans has no measurable impact on the crisis either way.  Like many of these expenditures, it comes from a separate fund that cannot be used for general purposes.
In my experience, most of the public lacks the patience and the understanding of different funding mechanisms.  They see money coming from the public just with different labels on it.
I don't agree necessarily with that narrow view, but I do agree that it looks bad.  I get that.  Why the city doesn't get that, I cannot understand.
The city has put together a lot of good initiatives to improve things, but what it doesn't do well is public opinion.  Even when it sets out to do public opinion, such as in the Nishi-Gateway project, it doesn't do it very well.
At the same time, I think we need to develop an understanding of what the next six years are going to look like.  Some of the strongest proponents of fiscal austerity are also some of the strongest proponents of the Gateway Project.
They believe that the Gateway Project, much of which is being financed privately in the absence of RDA, will add to the revenue potential of the Downtown.  Now you would think that one of the first things the project proponents would do would be to put an op-ed in the Vanguard and the Enterprise and explain their project, their purpose, their funding mechanism.
But there is a bigger point to be made here, as well.  We are not climbing out of this crisis anytime soon.  So the community has to figure out what that means as well.  Does that mean we do nothing to improve the city?  Does it mean that we all just climb in a hole and wait it out?
Or can we try to manage our resources as well as possible and spend some money on things like the Gateway project or a POU when opportunities arise?
We need to have that discussion, as well, and it appears that our leaders have just decided how that will be.
So, in closing, I think Robin Wiener is exactly right to point things out, that the city has failed in messaging and optics, and it now must figure out how to proceed.
—David M. Greenwald reporting