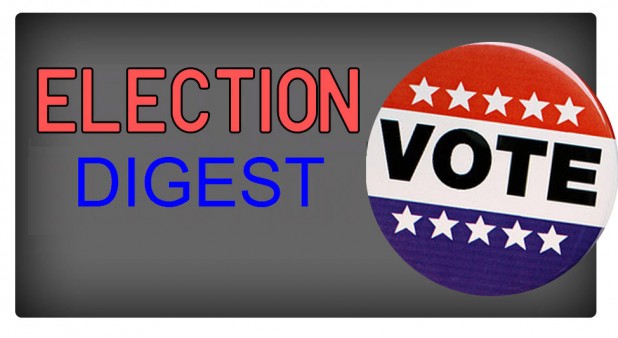 Vanguard Judicial Candidates Forum Packs the House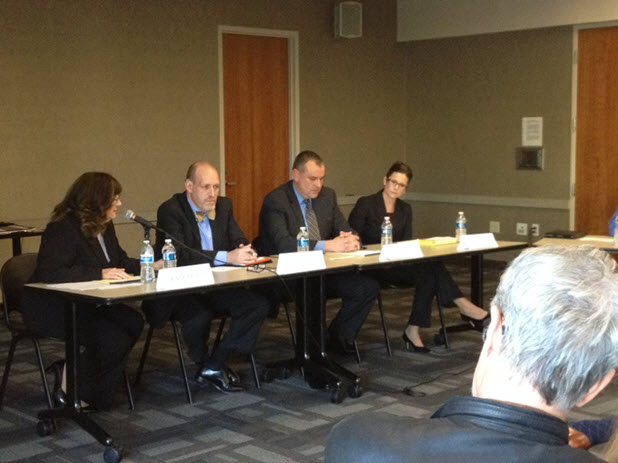 More than 120 people packed the Blanchard Room of the Davis Library on Sunday evening to listen to the four judicial candidates talk about their qualifications and a few issues as they run for the open judicial seat vacated in January by Judge Stephen Mock.
Davis Media Access recorded the event and in the coming days, we will post the video on the Vanguard.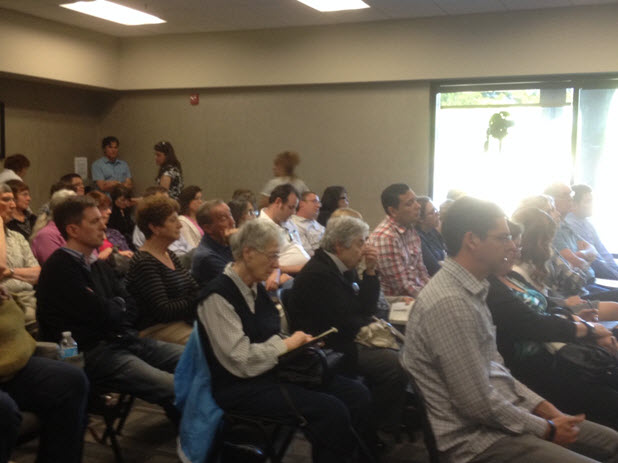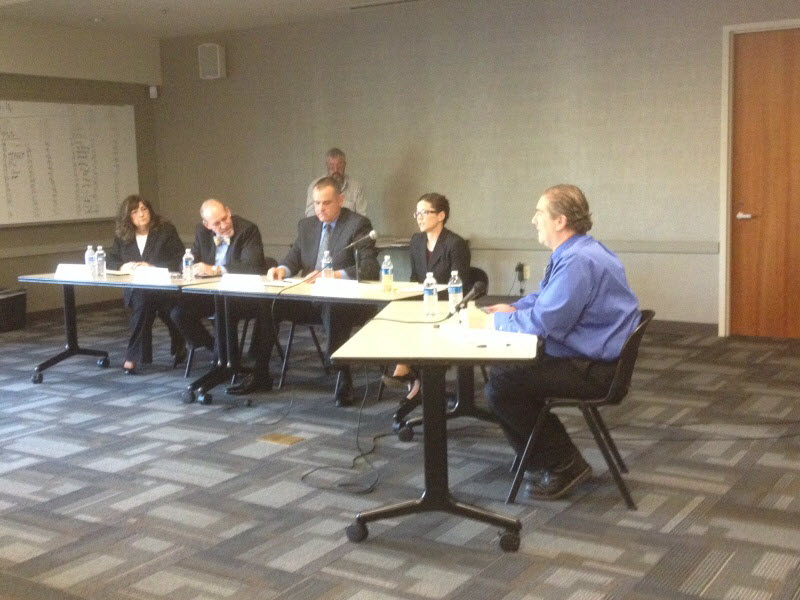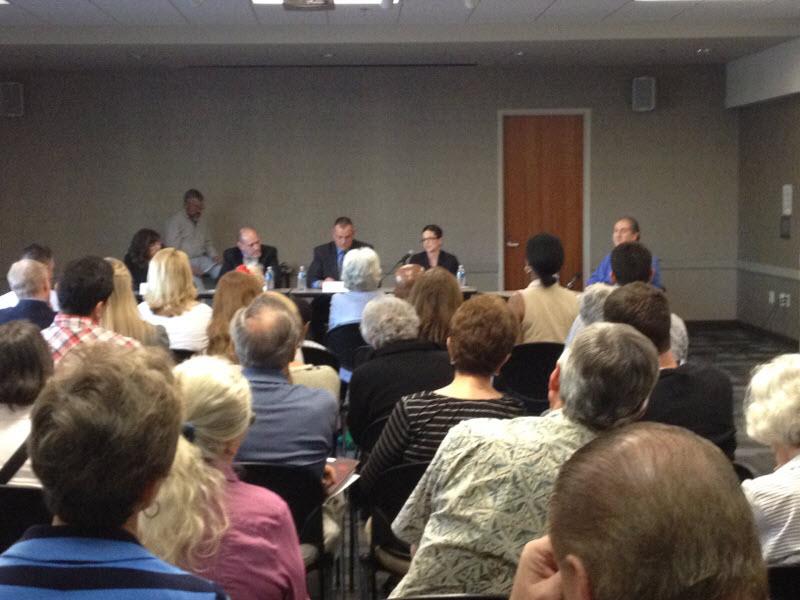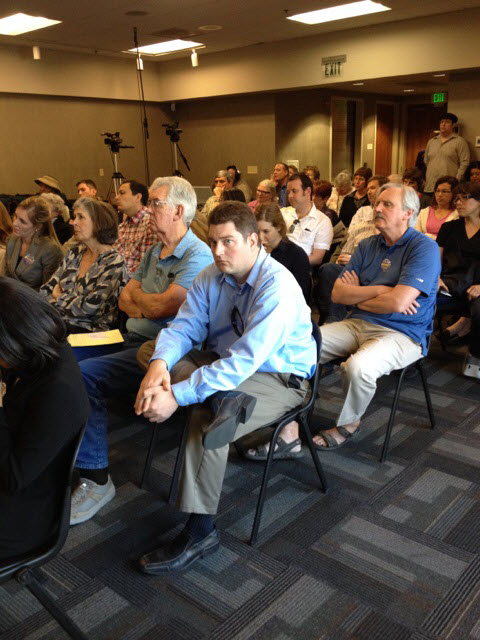 [divider]
Dan Wolk Opens Woodland Headquarters

Davis Mayor Pro Tem Dan Wolk celebrated his field kick-off and the grand opening of his Assembly Campaign Headquarters this past Saturday, March 22. Local leaders and community members joined Wolk for the event, which took place at the Wolk for Assembly Headquarters, 327 College Street in downtown Woodland. Following the ribbon cutting, supporters took to the streets to canvass for Wolk.
Attendees included Yolo County Public Guardian Cass Sylvia, Yolo County Supervisor Don Saylor, Davis City Council Member Brett Lee, Dixon City Council Member Jerry Castañon, Woodland City Council Member Jim Hilliard, Woodland School Board Member and City Council Candidate Angel Barajas, Former Woodland Mayor Gary Sandy, Former Davis Mayor Ted Puntillo, Former Woodland School Board Member Rogelio Villagrana, Yolo County Planning Commissioner and Director of the Center for Land-Based Learning Mary Kimball, and Davis Human Relations Commissioner Dr. Tilahun Yilma.
Wolk's family was also in attendance, including his mother, State Senator Lois Wolk, his father, Former Dean of the UC Davis School of Law Bruce Wolk, his wife, Jamima, and their daughters Avery and Layla.
This upcoming Saturday, Wolk will hold a field kick-off event in Napa. Davis, Napa and Woodland are the three largest cities in Assembly District 4.
For more information, please visit DanWolk.org.
 [divider]
Sheriff Prieto Backs Beronio For Judge
Yolo County's long-time elected Sheriff, Ed Prieto, has endorsed the candidacy of Yolo Superior Court Commissioner Janene Beronio for the position of Yolo Superior Court Judge.   Due to the retirement of Judge Stephen Mock, the position is open for election.  Commissioner Beronio is a candidate for the June election to that office.
"I have personally and professionally known Commissioner Beronio for over fifteen years and know her to be extremely fair and impartial when making judicial decisions.  I base this comment on my 45 years of law enforcement experience.  I strongly support Commissioner Beronio for Judge," said Sheriff Prieto.
The endorsement was warmly received by Commissioner Beronio.  "I work with law enforcement in Yolo County, day in and day out in my job as Court Commissioner – Yolo County Sheriff's Deputies, Davis Police, Woodland Police, West Sacramento Police, Winters Police, and California Highway Patrol," said Beronio.   These officers see me at work every day.  I am so pleased and honored to have the support of Yolo's top law enforcement official, Sheriff Ed Prieto, and the support of so many men and women who enforce the laws and provide for our safety and protection every day."
The Beronio for Judge campaign has listed on its website – www.janeneforjudge.com – a long list of endorsements, including numerous attorneys who work in family law, juvenile law, civil litigation, deputy district attorneys, and public defenders and defense lawyers.   Judge Stephen Mock, Chairman of Commissioner Beronio's campaign, stated, "The broad spectrum of support for Janene – from law enforcement, from prosecutors, from public defenders and defense lawyers among others – shows that Janene is a judicial officer who treats all sides fairly and impartially, and calls 'em like she sees 'em."